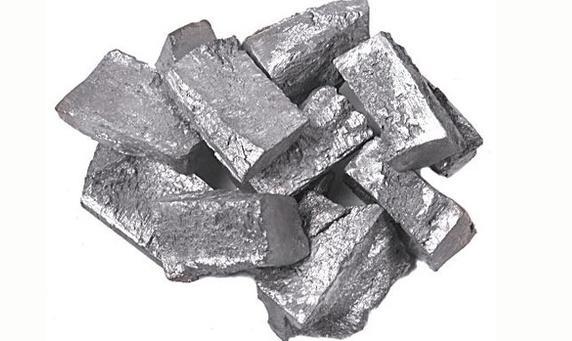 A lump of one of the best performing metals
I have a bit of an interesting insight here. On account of China's trade data, a lot of materials stocks were just punished by the markets. Among these stocks, there was one which I've talked positively about - Vedanta (NYSE:VEDL). I did this in my article titled "Vedanta: All Your Favorite Commodities In One Place". Vedanta is up a lot since then (~67%), but still what I have to say here is interesting.
Obviously, with China eating up a disproportionate slice of every commodity conceivable (>50% for steel/iron ore, copper, zinc...), it's fair to say that any sign of Chinese weakness can lead to lots of selling on commodities-producing stocks. But does this logic really apply easily to everything? That's what we're going to see. Because, as it were, there might be a slight exception here.
You see, in a less-publicized piece of recent news, we also got to know that "China Auto Sales Increase 29% as Demand Thins Dealer Inventory". 29% is a huge jump, when it comes to China, because China is the largest automobile market in the world - by far. This piece of news is also relevant because it takes a lot of commodities to build a car.
However, if we look at specific commodities, it can be seen that autos are not saviors when it comes to Chinese economic weakness. After all, autos represent less than 10% of the end user of steel in China - a percentage that's quite a bit lower than the worldwide statistics, where it represents more like 20%. Steel, in China, goes overwhelmingly (>80%) towards construction and machinery. In copper, autos are also not a factor (power generation and distribution is).
But there is one metal, where autos are, indeed, a factor. That would be zinc. Around 50% of zinc is used in galvanization. Around 20-25% of zinc is used by the automobile industry. As such, a strong expansion in automobile demand in China is bound to lead to increased demand except in a scenario of extreme economic weakness (where we wouldn't be seeing automobile demand growing, anyway).
Moreover, as in my original thesis, ongoing data is still supporting a supply deficit thesis for zinc, while arguably zinc inventories have normalized.

Source: International Lead And Zinc Study Group
So, in a nutshell, there you have it: Even while some import/export data is used as a sign of economic weakness, other much harder data says auto sales are booming in the largest automobile market in the world. And this automobile market, while not being extremely relevant for other commodities, sure is relevant for zinc.
On top of this, it is arguable that China, and especially India, still have a ways to go towards galvanizing the entire new auto production. This is an ongoing trend and complements the increase in quantities sold.
Conclusion
The data out of China is subjectively bad for commodities in general. However, at the same time, it's objectively good for zinc, and thus for Vedanta (whose main segment is mining, smelting and selling zinc, with the second largest being selling oil & gas).
Finally, one should add that this automobile boom will probably last until the end of the year, but might reverse visibly during the first half of 2017. Why? Because the boom is happening on account of an expiring tax cut in China.
Disclosure: I am/we are long VEDL.
I wrote this article myself, and it expresses my own opinions. I am not receiving compensation for it (other than from Seeking Alpha). I have no business relationship with any company whose stock is mentioned in this article.