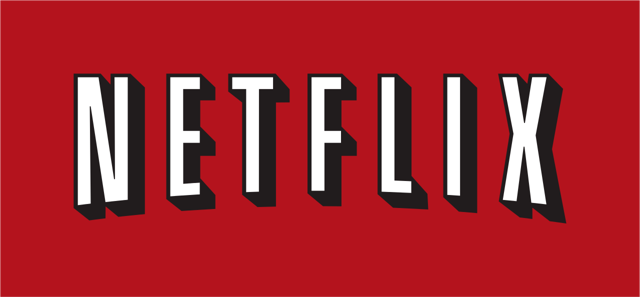 My last two articles (here and here) concerning potential Netflix (NASDAQ:NFLX) suitors were big hits, with tons of people arguing in the comments. That's always a good sign that a topic is important and currently interesting to many people. My basic conclusion has been that Netflix really only has a chance of being acquired directly by Comcast (NASDAQ:CMCSA), but they are busy acquiring themselves this year. None of this bars some sort of collective purchase by a group of interested parties, the way Hulu is owned by Disney (NYSE:DIS), Fox (FOXA, FOX), Comcast, and Time Warner (NYSE:TWX). But predicting that might require some inside information that I don't have.
I don't like assigning timelines to vague guesses, as I would rather be generally right than exactly wrong. For that reason none of these guesses have a date range on them. I am just telling you my opinion about whether a direct acquisition by each company makes sense to me right now. Most of the previous answers have been no, but I am more optimistic about the next two companies.
Time Warner? Maybe.

Time Warner is the most recent Hulu investor of the big four: Disney, Comcast, are 21st Century Fox are the others. Since they came late (two months ago) they only own 10%. Their $583 million investment implies a valuation of almost $6 billion for the Netflix challenger. You might wonder why I labeled Time Warner a "maybe" investor in Netflix when they just spent half a billion on its competitor. The answer is competition. As a 10% owner, Time Warner may get some better placement for its shows on Hulu's homepage, but it won't be running the show. The other three owners have been there longer, know the ropes, and obviously have more voting power. Time Warner may begin to chafe at its lack of influence and see Netflix as another new opportunity.
Time Warner is smaller than Disney and Comcast, so they definitely have less access to capital to make acquisitions. But I would argue that their smaller, more outsider status as a Hulu owner pushes them to look for new opportunities in OTT distribution. Now that may not sound like a ringing endorsement of a deal, but think about Time Warner's structure. Similar to Comcast, they have a content arm, a distribution arm, and a cable internet and TV service. Their HBO segment was basically Netflix before the internet really existed. Interesting movies and shows with no commercials that you pay extra for on top of regular cable. In a sense, Netflix is trying to be HBO 2.0: movies and original programming that are easy to access. From this vantage point a purchase could make sense, even at Netflix's currently high prices.
AT&T? Maybe.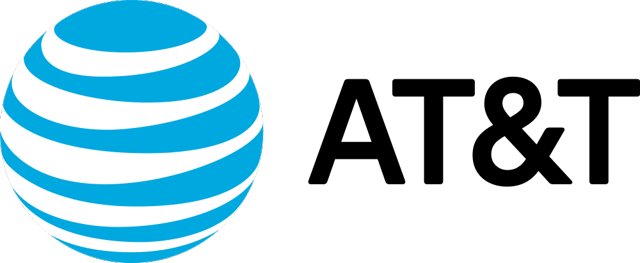 Some Barclays analysts gave me an interesting idea recently. A piece on Barrons' website mused about a potential merger/purchase of AT&T (NYSE:T) with Time Warner. Basically AT&T potentially wants to buy a media company, similar to Comcast's purchase of NBC Universal in 2013. However, AT&T purchased DirecTV only last year and are still in the process of integrating it's new division. It is also currently working on its own OTT streaming content platform "DirecTV Now", so adding Time Warner might be too big of a task right now. However, competitive necessities could cause AT&T to require a quick subscriber boost. DirecTV Now may be too late to get the needed traction and scale to be viable. If that happens, AT&T may look around for a partner to buy Netflix with.
Time Warner, a content company that is somewhat behind when it comes to OTT content delivery may be a perfect partner for a joint venture. A 50/50 purchase, or even 60/40 (with AT&T owning more) could be a helpful strategic acquisition for these two companies. It would instantly catapult them to top status in the streaming world. AT&T could offer Netflix integration the way Comcast is trying now (at arms length). Time Warner could provide more content and production expertise that Netflix may need to grow above 100 million subscribers. This could also be a prelude to an eventual takeover of Time Warner by AT&T, with Netflix as a streaming division in the new company (AT&T&TW&N?).
Further Speculation
The combinations and merger possibilities are endless in the current environment, which is why you see so many articles written about Netflix mergers now. My top idea right now is some combination of AT&T and Time Warner. I think none of these companies really knows what to do. They have ideas and plans and projections, but are basically in a holding pattern until something changes. Some companies have specific temporary issues, and some have more general structural issues that prevent a purchase from making sense (see my previous two articles, here and here).
However, at this point I think Netflix is partially a victim of its own success. People love the product, but don't want to pay much for it. This has created a company that is quite expensive, partially because of takeover rumors and partially because of retail investors who love the product. It is profitable, but not profitable enough to justify the price to a financial buyer. Thus only a strategic buyer will pay what is currently being asked. Ironically, if the price decreased because of a lull in takeover rumors, it would make a takeover more likely. Wait, that's not ironic... that's just rational.
To follow articles by Chris, click the "Follow" link at the top of this page. To read more, click on his smiling face.
Disclosure: I/we have no positions in any stocks mentioned, and no plans to initiate any positions within the next 72 hours.
I wrote this article myself, and it expresses my own opinions. I am not receiving compensation for it (other than from Seeking Alpha). I have no business relationship with any company whose stock is mentioned in this article.