Stocks discussed on the in-depth session of Jim Cramer's Mad Money TV Program, Thursday, October 13.
The market has lacked discipline and consistency in 2016. It is revaluing companies almost on an hourly basis, which is causing investors to sour on them. Cramer reiterated that investors should play the long-term game and avoid getting into short-term traps.
Consider Wells Fargo (NYSE:WFC), which went up after resignation of CEO John Stumpf. The stock gave up gains after the market realized that a mere resignation will not help. The company is due to report earnings, but Cramer thinks the stock is a buy for the long term due to the 3.4% dividend yield.
Delta Air Lines (NYSE:DAL) reported slow growth for 2017, and yet, its stock rose 1.8%. This was because the market anticipated fare wars coming to an end in 2017. Whatever the case, the airlines group is still cheap.
Lastly, there is Ulta Salon (NASDAQ:ULTA), which shot up 11% after strong earnings. The stock has been a victim of its own success, according to Cramer. ULTA went down after disappointing earnings last quarter, but it did not deserve to be down. That's how quickly the market is revaluing stocks.
Don't be victims of short-term play; go for the long-term game.
CEO interview - Honeywell (NYSE:HON)
Honeywell's stock took a hit after the management reported a grim outlook for 2017. This took investors by surprise. Cramer interviewed CEO Dave Cote to get a clear picture of what lies ahead.
Cote said the long-term message was lost in the presentation. "I gave credit for people understanding what our long-term profile was. I was wrong. This is one where I could have done a significantly better job of communicating this story. We tried to do it in the context of 2017 is going to be good, but it seemed to get totally lost," said Cote. Honeywell released an updated presentation of the overall business. Instead of presenting the overall picture, the company tried to explain all the moving parts.
Cramer said that investors associated Honeywell with aerospace, and the market interpreted aerospace is declining after the guidance provided by the company. Cote said the industry is not as troubled as people think. The bizjet market is declining, but the commercial, defense and aerospace segments are doing fine.
The CEO also disagreed that Honeywell is squeezing the oil & gas business to generate margins. "I can understand how you might feel that way. I can understand feelings, but then you should at least search for some data that causes you to say that," he added. The company still expects EPS growth of 8-9%, and it continues to invest heavily for a solid 2017 position.
Honeywell is transitioning to less of a hardware model, with more than half of its engineers working to develop software. Based on its M&A profile, Honeywell is the best-positioned industrial company when it comes to understanding the importance of physical and digital products.
China's weak export number
The weak Chinese export number is bad for the global economy. "Losing China right now going into earnings period could be a pretty big negative, given that it had been in the thought-to-be-positive column about a month ago," said Cramer. This was the worst data in seven months that caused BHP Billiton (NYSE:BHP) and Rio Tinto (NYSE:RIO) to take a beating.
Cramer was convinced that copper and oil had bottomed after the Baltic freight index rose for the year, but the export number busted this theory. Companies that are heavily linked to China will be affected by this. This also puts a question mark on Ford's (NYSE:F) sales gain in China.
Earnings in the US show that things are not as strong despite investors calling for a rate hike. "Obviously, we are building in that hike with this multi-week sell-off right now," said Cramer. The aerospace industry has short-term challenges. Cybersecurity was once a hot sector, but Fortinet's (NASDAQ:FTNT) announcement put a rest to the sector as well.
Lastly, after Samsung's (OTC:SSNLF) battery issues, stocks of semiconductor companies will be affected, as Samsung is their biggest buyer. "You put it all together and you can see how the loss of large areas of investible sectors can cause declines of the kind of magnitude we have been getting," concluded Cramer.
CEO interview - Ulta Salon
After Ulta Salon gave better-than-expected guidance at the company's Investor Day, the stock rose sharply. Cramer interviewed CEO Mary Dillon to know what lay ahead.
"The selfie culture prompts people to be camera-ready at all times," said Dillon. "We are really focused on the beauty enthusiast, but also, as you know, everybody has got a great phone in their pocket. Everybody is taking pictures. Who doesn't want to look good in a picture? I don't know anybody who doesn't," she added.
Ulta upped its long-term same-store sales outlook to 7-9% for 2017-2019. It expects same-store sales growth of 14-15%, up from 11-13% previously. "We have been growing like crazy. I am proud of that, but we are still only a 4% share of the $127B beauty market in the U.S. today," said Dillon. She believes the company can double their share in the next few years through new store expansion, its growing e-commerce business and higher store productivity.
Ulta has also managed to grow its e-commerce business despite competition from the likes of Amazon (NASDAQ:AMZN). "Our guest, in fact, who buys online with Ulta Beauty and in our store, is our best guest. But what she is buying online is quite incremental. She is not just replenishing like-items, she is buying new and exciting things all the time," said Dillon.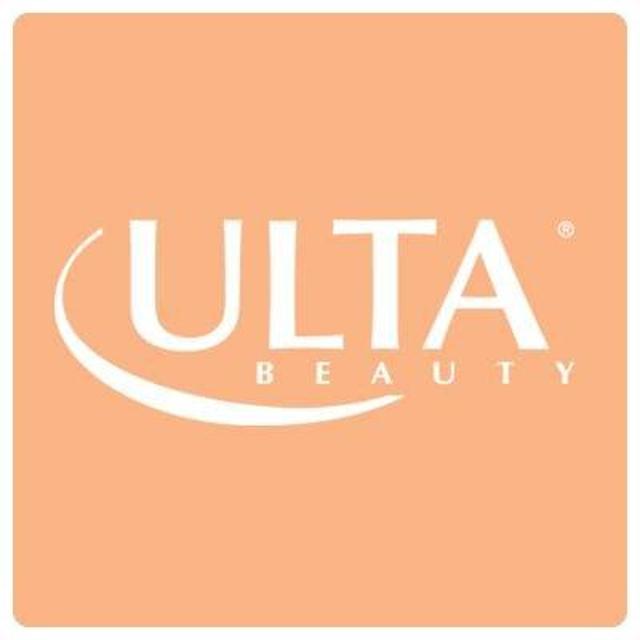 Viewer calls taken by Cramer
Should one buy gold? In Cramer's opinion, gold will do worse once the Fed raises rates.
Deutsche Bank (NYSE:DB): It's still a risky stock till the company's capital issues are resolved. Cramer advised against owning the stock.
Granite Construction (NYSE:GVA): This is a volatile stock, and the entire theme is risky.
::::::::::::::::::::::::::::::::::::::::::::::::::::::::::::::::::::
Jim Cramer's Action Alerts PLUS: Check out Cramer's multi-million dollar charitable trust portfolio and uncover the stocks he thinks could be HUGE winners. Start your FREE 14-day trial now!
Get Cramer's Picks by email - it's free and takes only a few seconds to sign up.
Editor's Note: This article discusses one or more securities that do not trade on a major U.S. exchange. Please be aware of the risks associated with these stocks.