"When governments become large, voters cannot exercise close oversight, otherwise known as political power." - Maggie Gallagher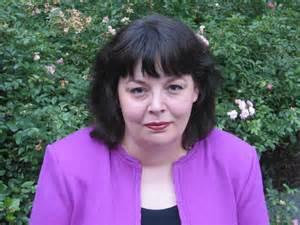 Note: To get these Biotech Forum Daily Digests as soon as they are published, just click on my profile, hit the big, orange "Follow" button, and choose the real-time alerts option.

There is no way to sugar coat the action in the biotech sector over the past three trading sessions which has seen the main biotech indices drop nearly six and a half percent on Tuesday and Wednesday before stabilizing Thursday. The decline has been broad and indiscriminate.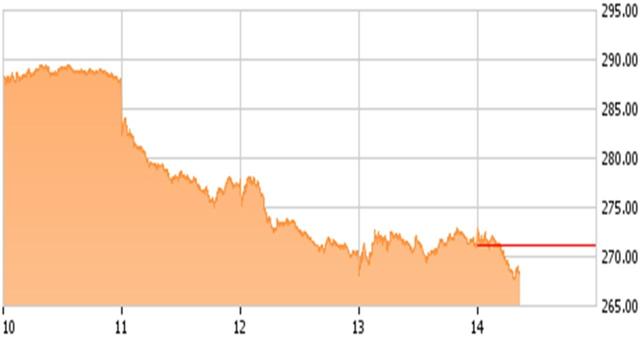 The impacts from Donald Trump's presidential aspirations imploding has increased the likelihood of a "clean sweep" for Democrats in November. The market is interpreting that as meaning there will be more regulatory and legislative actions that would negatively impact both the pharma and biotech sectors.
I do believe the Senate will now "flip" to the other side of the aisle. However, given how gerrymandered the House districts have become, the high negative ratings of both candidates and the fact two thirds of the nation thinks the country is heading in the wrong direction, a "clean sweep" is still only a 25% or 33% possibility in my view. Although the latest polls make me hesitant projecting just how toxic Mr. Trump might have become in this election cycle.
Three to six months from now we may look back and realize this was a great buying opportunity in retrospect. In the meantime, we will just have to sweat out the election results together and those of us intrepid enough will do some incremental accumulation during the run up to the election.

Giving a perfect example of what biotech and pharma investors fear should the Elizabeth Warren wing of the Democratic party have expanded powers after the election, a congressman from Connecticut plans to introduce a bill next month in the lame duck session of Congress. This bill would "set up a "national review board" that would punish "excessive" price hikes by issuing fines, shortening monopolies and clawing back previous tax benefits. The board would include representatives from multiple government agencies who would watch over both pharma and medical device prices." Obviously this would impact the development process and hurt innovation where the U.S. currently garners 70% of the new drug patents issued worldwide despite having 5% of the worldwide population.
The PDUFA date for Egalet (NASDAQ:EGLT) and its abuse deterrent pain management compound ARYMO ER was unexpectedly moved back late yesterday. The company posted this as a reaction: "Today we were informed that the FDA has identified no particular issue with our application for ARYMO ER and that the Agency is working on the product label," said Bob Radie, president and chief executive officer. "The FDA indicated that they need more time as they have done with other abuse-deterrent opioid NDAs, and confirmed that no additional scientific information or data is needed for our application. We will continue to work closely with the FDA to bring this important product to those living with chronic pain and the healthcare professionals who treat them."
Regardless, this event will likely push down shares in trading. It is also just the latest in bizarre events at the FDA which seems either understaffed or extremely inefficient these days. These include the recent cancellation of the mid-November Ad Comm panel for the hepatitis B vaccine candidate for Dynavax Technologies (NASDAQ:DVAX), although the December 15th PDUFA seems intact. In addition, the agency recently buckled to political pressure and overrode the Ad Comm panel's recommendation on Sarepta Therapeutics (NASDAQ:SRPT) DMD treatment and approved that compound sending Sarepta's shares soaring in trading.
The stock of TG Therapeutics (NASDAQ:TGTX) dropped some 15% in trading Thursday. The company announced that it had "filed a request with the FDA to amend the protocol in its Phase 3 study, GENUINE, assessing lead product candidate TG-1101 in patients with high-risk relapsed/refractory chronic lymphocytic leukemia (CLL)." If approved, the new protocol will drop progression-free survival as an efficacy endpoint (Part II of the study) with overall response rate serving as the sole primary endpoint (Part I). Top line data should still be expected out sometime in the first half of 2017. As of now, I plan to hang on to my small stakes in both TG Therapeutics and Egalet.

Cara Therapeutics (NASDAQ:CARA) continues to pick positive analyst commentary. Yesterday, H.C. Wainwright initiated the shares as a buy with a robust $20 price target. It analyst noted the company's lead drug candidate "CR845 presents an opportunity treat peripheral pain without addiction potential." CARA has been a strong performer since I did a "deep dive" on the biopharma concern in mid-September. It has been an even better performer within the Biotech Forum portfolio and I continue to believe upside lies ahead for this name.
Jefferies reiterated its buy rating and $28 price target on Supernus Pharmaceuticals (SUPN) Thursday. Its analyst noted "volume growth remains strong for the co's two epilepsy brands and there are a bevy of regulatory and clinical catalysts on the horizon. But near term much depends on resolving the TXR patent dispute. And despite some recent delays in the legal process we continue to believe the most likely outcome is a settlement with generic challenger TEVA."
I like and own this name. The company gets royalties from several products like Adderall ER marketed and distributed by the likes of Shire (NASDAQ:SHPG). The company also launched two drugs aimed at epilepsy in 2014 that are showing almost 40% year-over-year script growth. It also has two mid/late stage compounds targeting attention deficit hyperactivity disorder (ADHD), which is at least a half billion-dollar annual market. The company reported positive Phase II trial results around one of these drugs yesterday that was ignored in biotech's plunge in trading Wednesday. The company has just over $1 billion market capitalization.
Thanks to positive trial results, microcap ContraVir Pharmaceuticals Inc (NASDAQ:CTRV) gets its first analyst mention since March. Maxim Group reiterates their Buy rating and $4 price target on this tiny concern on Thursday. Before the bell yesterday, the company released positive interim results from a Phase 2a multiple ascending dose study assessing CMX157 compared to Gilead Sciences' (NASDAQ:GILD) Viread for the treatment of chronic hepatitis B virus infection.
Note: New analyst ratings are a great place to start due diligence, but nothing substitutes for deeper individual research in this very volatile sector of the market. Many of the small-cap names highlighted in the "Analyst Insight" will eventually appear in the "Spotlight" section, where we do deeper dives on this type of promising but speculative small-cap concern.

Bristol-Myers Squibb (NYSE:BMY) has gone from market darling to a beaten down large-cap growth concern over the past few months thanks to some recent disappointing trial results. Today, we do something different for our Spotlight feature and look at the investment case of a large-cap stock that suddenly has seen investor sentiment shift on it.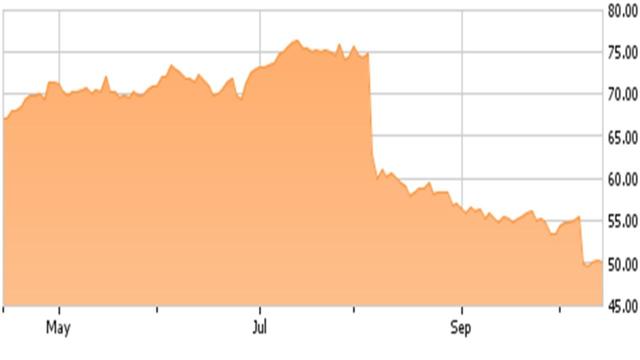 I have not owned this drug giant over the past few years simply because it was much too expensive for my large-cap "core" positions and much too large for my small-cap holdings. However, the shares have dropped from over $75 a share to approximately $50 a share over the past six weeks or so.
Prior to that the stock has shot up some 150% from the end of 2012 before its recent fall. A good portion of these gains were powered by the growth of its checkpoint inhibitor Opdivo, an immuno-oncology antibody indicated for several cancers. Sales from Opdivo last quarter were just under $850 million last quarter, surpassing Elliquis to become the best selling drug in the company's product portfolio.
Unfortunately of late Opdivo has lost some momentum recently failing in trials to expand indications into certain types of lung cancer. Meanwhile its prime competitor in the emerging arena of immunotherapy "Keytruda" from Merck (NYSE:MRK) seems to be gaining momentum.
The current consensus has BMY earning just over $2.60 a share this year and approximately $3 a share in FY2017, although the consensus profit projections for next year have been falling significantly as of the past month or two. Revenue growth is projected to fall from the mid-teens this year to the mid to high single digits in 2017.
The company has become a battleground stock of late. BMO Capital, Barclays and SunTrust Robinson reissued Hold ratings on the stock this week. Goldman Sachs and Leerink Swann maintained Buy ratings.
Even after its recent 33% decline in the market, the shares still sell for over 16 times next year's likely earnings. The stock does pay a three percent dividend. However, for a combination of growth, yield and valuations I would rather own either AbbVie (NYSE:ABBV) or Amgen (NASDAQ:AMGN). If BMY drifted down to ~$45 a share it would interesting enough to slowly accumulate a position in my opinion.

Thank You and Happy Hunting
Bret Jensen
Founder, Biotech Forum
Disclosure: I am/we are long ABBV, AMGN, CARA, CTRV, DVAX, EGLT, GILD, SUPN, TGTX.
I wrote this article myself, and it expresses my own opinions. I am not receiving compensation for it (other than from Seeking Alpha). I have no business relationship with any company whose stock is mentioned in this article.
Editor's Note: This article covers one or more stocks trading at less than $1 per share and/or with less than a $100 million market cap. Please be aware of the risks associated with these stocks.