Opening Rant
Don't be fooled by today's strong open, we are not out of the woods yet. In fact, the strong opening is melting away as I write this. From yesterday's low of 2115 to today's high of 2150, the S&P 500 (NYSEARCA:SPY) has traveled about 1.7% just for fun, it would seem. However, the dynamics of the market have changed considerably it would appear over the past couple of weeks, and it would appear that few are paying attention.
Back on August 15th, I wrote a research piece discussing the rotation that occurred post-Brexit (this is a behind a pay wall. However, do not fear, we offer a two-week free trial, so free to check it out). It was quite clear that the dynamics of the market have shifted to a risk-off mentality to a risk-on attitude post-Brexit. It would seem we are now shifting back to a risk-off mentality. You can see it in the charts I have provided below.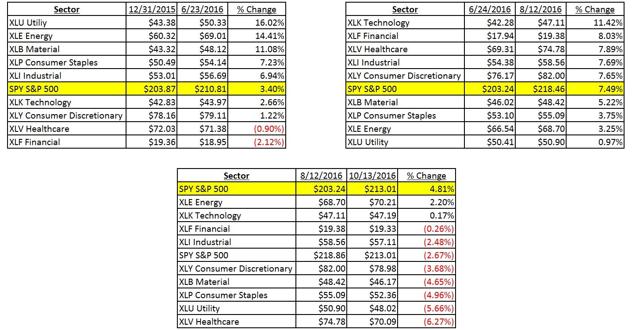 The first half of the year the sectors that led the market higher were the Utilities (NYSEARCA:XLU), Energy (NYSEARCA:XLE) and Materials (NYSEARCA:XLB). During that the S&P 500 returned +3.4%. However, post-Brexit the S&P 500 until the middle of August 12th a return of +7.49%, while Technology (NYSEARCA:XLK), Financials (NYSEARCA:XLF) and Healthcare (NYSEARCA:XLV) led the market higher. From August 12th until yesterday, we have the SPY higher by nearly +5%. However, there are only sectors that are even positive. Sentiment in the market has clearly shifted since the middle of August. The XLK and XLF have done nothing over the past two months while the XLV is down materially. How can the market continue to go higher without leadership? Right now there seems to be absolutely none. The market, in my opinion, has shifted from a post-Brexit risk-on mentality to what clearly now appears to be Fedmageddon risk-off.
Equity Markets and Sectors
A couple of disturbing things have developed that have me high alert currently.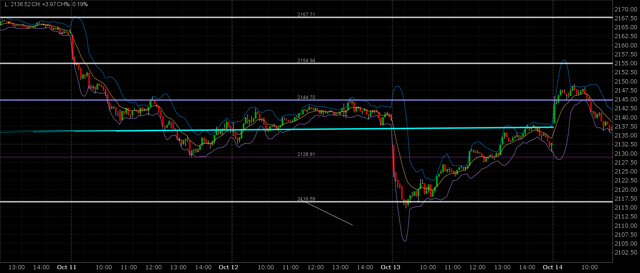 The S&P 500 seems to be looking for some direction here. It has now unsuccessfully tried three times get past this 2145-2150 level and has failed.
The action in the biotech group (NASDAQ:IBB) just continues to be horrible. It cannot get working again and just seems to be stalled out at this point. Is it trying to bottom? Perhaps.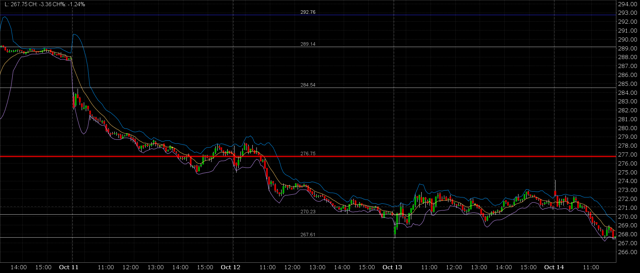 I have placed a support line at $267. We seem to be testing now for the third time in 24 hours.
You can see the rest of the market is currently clueless as to what to do because it just seems to be following big brother. The chart below is the Materials.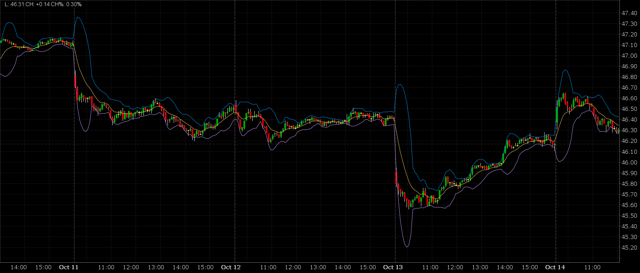 Energy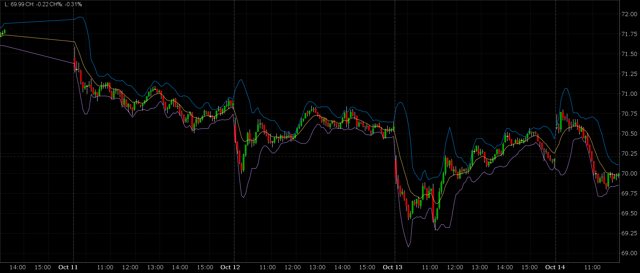 Consumer Discretionary (NYSEARCA:XLY)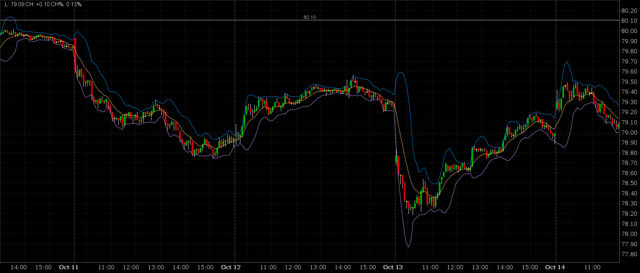 Notice any similarities?
Yield And Currency
When I wrote on Tuesday, the Euro was going to trade with a 1.09 handle I didn't think it happen in a matter of days. Well, it did and the Euro is now trading at 1.09923 vs. the Dollar.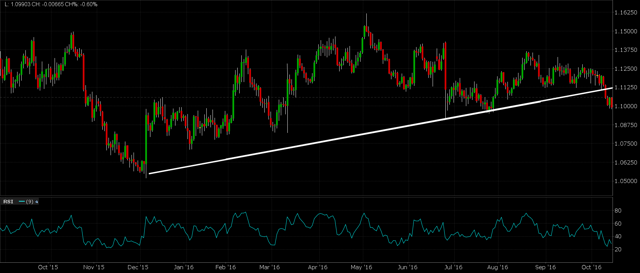 The Dollar is strengthening vs. the Yen, Pound, RMB and Swiss Franc today as well. With the Yen over 104, the Pound at 1.2191, the RMB at 6.7361, and the Franc at 0.9895
The 10-year continues to hover around the 1.75% level for now.
How Do We Interpret This?
As I spoke about in the intro, the market tone has changed and apparently seems to be getting more defensive in nature. A strengthening Dollar is bearish for Commodities, Materials and Energy (NYSEARCA:OIL). A strong Dollar (NYSEARCA:UUP) will put deflationary pressure on the prices of these products, which will in turn press the revenue of the companies that produce these commodities. Look at the price action in gold (NYSEARCA:GLD) the last few days.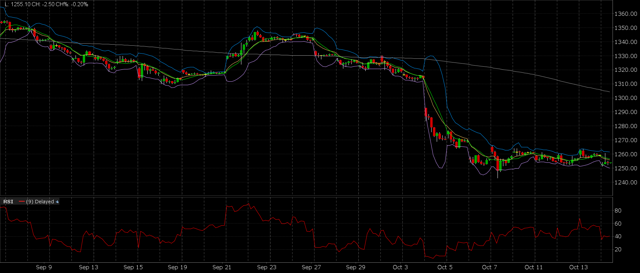 Summary
The market is searching for some direction at this point and is in desperate need of leadership. As of right now, there is no leadership. Most of the sectors are just mimicking the action of the S&P 500. If the Healthcare group is the canary in the coal in the mine, then the S&P 500 is likely headed lower. Let's hope that Biotechs can find a bounce soon.
Disclosure: I/we have no positions in any stocks mentioned, and no plans to initiate any positions within the next 72 hours.
I wrote this article myself, and it expresses my own opinions. I am not receiving compensation for it (other than from Seeking Alpha). I have no business relationship with any company whose stock is mentioned in this article.
Additional disclosure: Mott Capital Management, LLC is a registered investment adviser. Information presented is for educational purposes only and does not intend to make an offer or solicitation for the sale or purchase of any specific securities, investments, or investment strategies. Investments involve risk and unless otherwise stated, are not guaranteed. Be sure to first consult with a qualified financial adviser and/or tax professional before implementing any strategy discussed herein. Past performance is not indicative of future performance.