As part of the annual order and delivery battle between Boeing (NYSE: BA) and Airbus (OTCPK:EADSF/OTCPK:EADSY) I provide a monthly overview and analysis. The August report can be read here. In this article, I will have a look at the orders and deliveries in September.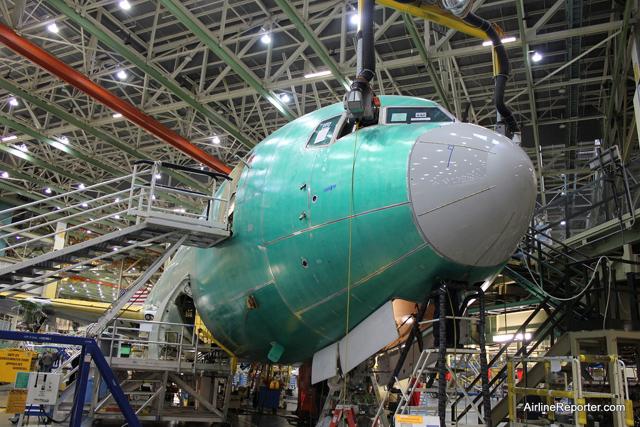 Orders

Figure 1: Boeing orders up until September 2016 (Source: AeroAnalysis)
In August, Boeing booked 22 orders. September, however, saw a significantly higher order inflow but with a different focus. Boeing received 55 orders, 0 wide-body orders and 55 narrow-body orders.
Unidentified customers ordered 28 Boeing 737 MAX aircraft
Donghai Airlines ordered 25 Boeing 737 MAX aircraft, the deal had previously been announced during the Farnborough Airshow
Two unidentified customers ordered 3 Boeing 737-800 airframes
At list prices, the orders are valued $6.0B, but after discounts, the market value is closer to $2.9B.
Compared to September 2015, order inflow increased by 90%. During the first 9 months of 2016, Boeing received 460 orders versus 499 orders in the first 9 months of 2015, an 8% decline. I expect that some orders from this year's Farnborough Airshow will be finalized this year, but after a strong start, Boeing started to trail year over year since June.
The Boeing 777 program suffered two cancellations. The two cancellations are likely related to Intrepid Aviation swapping two 777s for two Boeing 747-8Fs. The order for the jumbo freighters still has to be finalized.
Deliveries

Figure 2: Boeing deliveries (up until) September 2016 (Source: AeroAnalysis)
For 2016, Boeing guided slightly lower, reflecting lower production rate on the Boeing 747 program and the transition towards the Boeing 737MAX combined with a gap on the Boeing 737NG.
In September, Boeing delivered 72 aircraft valued at $5.9B:
Deliveries increased by 13 units month over month, but 5 units less compared to September 2015:
Split between narrow- and wide-body deliveries was 65:35. A total of 6 freighter aircraft were delivered.
September, the first month after summer, is historically a month with higher deliveries.
Higher deliveries are caused by higher delivery volume for the Boeing 737 (4), 777 (2), 787 (2), 747 (1) and 767 (1).
12 Dreamliners were delivered, 10 of which were Boeing 787-9s. It can be concluded that the Boeing 787-9 will have the upper hand in the Dreamliner deliveries, which bodes well for Boeing as the aircraft has higher profit margins and brings in more cash.
Delivery volume was above the monthly average, but delivery volume tends to edge higher in September. In order to reach its delivery target, Boeing will need 59 deliveries per month for the remaining months this year.
Book-to-bill ratio
Just like in 2015, Boeing is targeting a 1:1 book-to-bill ratio. However, internal figures suggest that Boeing is aiming for a book-to-bill ratio of .7 and we observed a slight change in rhetoric as well. In September, Boeing booked 55 orders and delivered 72 air frames, resulting in a book-to-bill ratio of .76. Year to date, the book-to-bill ratio (including cancellations) is .67. Despite order inflow and deliveries picking up pace throughout the year, the road towards reaching its targets will be a long one for Boeing. I do believe that a book-to-bill ratio below one is more realistic.
Customer spotlight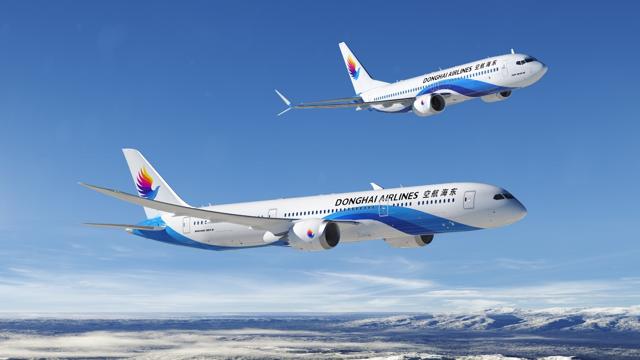 In this month's customer spotlight, we have Donghai Airlines. The airline was established in 2002 and commenced operation in 2006. The airline has a total of 10 destinations.
The airline currently has a fleet of 13 Boeing 737-800s and finalized an order for 25 Boeing 737 MAX 8 aircraft this month. The carrier has 1 unfilled order for the Boeing 737-800 and has reached a tentative agreement with Boeing to acquire 5 Boeing 787-9s. With a fleet of only 13 aircraft, the airline is a small player on the market, but does not follow the rising low-cost concept.
Conclusion
In September, order inflow was neither good nor bad. Boeing's gross book-to-bill ratio is .81, so there is some work to do for Boeing's marketing team.
In 2015, Boeing achieved its book-to-bill target at the very last moment. Despite lower anticipated deliveries in 2016, I expect Boeing to be facing a challenge to achieve its book-to-bill target. In April 2015, I published an article in which I stated that the order books of jet makers are not bubbles, but should decline at some point. In that article, I shared my thoughts and expected order inflow to decline. With oil prices having declined ever since, chances are the order books will decline sooner than I expected at first. With Boeing just barely meeting its target last year, 2016 might be the year in which Boeing will not achieve its book-to-bill ratio. In Boeing's upcoming earnings report, I am expecting some more information on sales targets.
Boeing is currently below its desired book-to-bill ratio and still has to sell almost 300 aircraft to reach its target. Orders tend to increase a bit towards year-end. Reaching a gross book-to-bill ratio of 1 is possible, but a net book-to-bill ratio of 1 will be a challenge.
If you would like to receive updates for my upcoming articles, please click the "Follow" text at the top of this page next to my profile.
Disclosure: I am/we are long BA.
I wrote this article myself, and it expresses my own opinions. I am not receiving compensation for it (other than from Seeking Alpha). I have no business relationship with any company whose stock is mentioned in this article.
Editor's Note: This article discusses one or more securities that do not trade on a major U.S. exchange. Please be aware of the risks associated with these stocks.