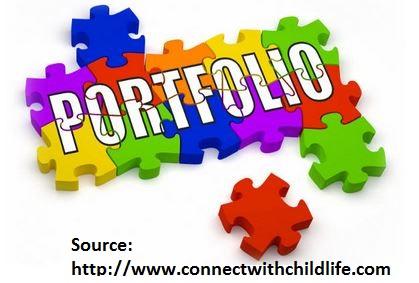 Two things have kept me from writing over the past month; a vacation in Canada and current dividend stock valuations. Since many dividend stocks are selling at nosebleed levels I have put about 55% of my portfolios into cash. The few shares left in my portfolios are a few high dividend paying CEFs, several reasonably priced preferred issues, two high yielding REITs and a few common shares that are paying me well. I am reluctant to recommend any of these investments for 3 reasons:
The FED appears likely to raise interest rates soon
Concern with overseas disturbances between Russia and the U.S.
Fear of economic disruptions that the November election brings.
Any one or several of these anxieties could spook investors and cause tumult in the market.
A few months back I wrote an article which suggested purchasing the following CEFs over a 12 - 18 month period to create a high dividend $100,000.00 portfolio.
HYB The New America High Income Fund Inc.
RNP Cohen & Steers REIT & Preferred Income Fund, Inc
RFI Cohen & Steers Total Return Realty Fund, Inc.
UTF Cohen & Steers Infrastructure Fund, Inc
UTG Reaves Utility Income Fund Comm
HQH Tekla Healthcare Investors
HQL Tekla Life Sciences Investors
FIF First Trust Energy Infrastructure Fund
BTO John Hancock Financial Opportunities Fund
ETO Eaton Vance Tax-Advantaged Global Dividend Opportunities Fund
HTD John Hancock Tax-Advantaged Dividend Income Fund
JTD Nuveen Tax-Advantaged Dividend Growth Fund
A copy of the table with these recommendations is shown below.
Fund

No. of Shares

Ave Price per Share

Total

Percent of Portfolio

Yield

Fund Type

1250

$8.00

$10,000

10%

8.3%

Bond

500

$20.00

$10,000

10%

7.1%

REITs

400

$13.00

$5,200

5%

7.1%

500

$20.00

$10,000

10%

7.6%

Utility

175

$28.00

$5,000

5%

6.5%

400

$25.00

$10,000

10%

7.8%

Healthcare

540

$18.50

$10,000

10%

8.0%

570

$17.50

$10,000

10%

7.4%

Energy

200

$24.00

$5,000

5%

6.1%

BDCs

400

$21.00

$8,400

8.4%

9.7%

Tax Advantaged Funds

300

$22.00

$6,600

6.6%

6.6%

370

$13.50

$5.000

5%

8.5%
Source: SeekingAlpha seekingalpha.com/article/3991924-7-perce...
I currently hold the following issues in my tax protected portfolio from that list.
| | | | | | |
| --- | --- | --- | --- | --- | --- |
| Fund | No. of Shares | Ave Price per Share | Total | Yield | Fund Type |
| RNP | 400 | $19.37 | $7,748 | 7.7% | REITs |
| UTF | 200 | $20.25 | $4,050 | 7.8% | Utility |
| HQH | 203 | $22.80 | $4,628 | 8.3% | Healthcare |
| HQL | 310 | $17.70 | $5,487 | 8.0% | Healthcare |
| FIF | 400 | $18.25 | $7,300 | 7.2% | Energy |
| Total | 1513 | | $29,213 | | |
Source: Author's Tax Protected Portfolio
One can readily see that I have not purchased all the CEFs recommended in the article because of the concerns listed above. Some CEFs from the article are located in my taxable portfolio and are shown below.
| | | | | | |
| --- | --- | --- | --- | --- | --- |
| Fund | No. of Shares | Ave Price per Share | Total | Yield | Fund Type |
| JTD | 200 | $14.55 | $3,110 | 8.6% | Tax Protected Fund |
| HQH | 203 | $22.80 | $4,628 | 8.3% | Healthcare |
| Total | 403 | | $7,738 | | |
Source: Author's Taxable Portfolio
In a follow-up article NMZ (Nuveen Municipal High Income Opportunity Fund) was recommended as a possibility for this same portfolio and I've purchased 600 shares for my taxable portfolio. The price of this fund has declined since my first purchase over concerns of rising interest rates and is currently selling at NAV. This is a good investment for those in higher income tax brackets since the dividends are free of federal income taxes.
In another follow-up article I suggested EVV (Eaton Vance Limited Duration Income Fund) as a possibility for this retiree's income portfolio. Four hundred shares of EVV are in my tax-protected portfolio and it currently yields 8.4%. HYB (The New America High Income Fund Inc.), an alternative CEF recommended in this article, is also represented in this portfolio to the tune of 400 shares and currently yields about 8%.
All of the preferred issues I recommended in the past have been sold since they are selling above their redemption prices. When interest rates begin to rise, these issues are likely to fall to their redemption prices or lower so I took my profits and fled. Preferred issues that remain in my account are DCUD, GGN-B, KMI-A, SOJB and TNP-D.
I purchased DCUD (Dominion Resources, 6.75% 2016 Series A Equity Units) just below the offering price of $50.00 last week. The maturity date for this issue is 8/15/2019 and one must convert the issue into common stock on or before that date. (QuantomOnline.Com) GGN-B (GAMCO Global Gold, Nat Res & Inc Trust, 5% Series B Cum. Preferred Shares) is another recent purchase that can be called by GAMCO on 5/7/2018 and can be purchased now at $24.50 per share. KMI-A (Kinder Morgan, 9.75% Dep Shares Series A Mandatory Convertible Preferred Stock) is similar to the Dominion Resources stock in that it must be converted to common stock on or by 10/27/18. (QuantomOnline.Com) I had originally purchased this issue several months ago in the mid $40's and sold it when it went over $50.00 and I just purchased this stock again at about $48.00 per share. SOJB (Southern Co., 5.25% Series 2016A Junior Subordinated Notes due 10/1/2076) is also a recent purchase currently selling right around $25.00, the redemption price. TNP-D (Tsakos Energy Navigation Ltd, 8.75% Series D Cum. Redeem Perp Preferred Shares) currently can be purchased at $24.25 per share and cannot be called before 2020. I purchased this issue at the beginning of September on Norman Roberts' recommendation which can be found here.
The 2 REITs left in my portfolio are OLP (One Liberty Properties Inc.) and IRT (Independence Realty Trust, Inc.) both of which offer yields in the 7% range. I recommended OLP in September after it declined 5%. It has continued to decline recently and I have added more to my portfolio. IRT was recommended recently by Rida Morwa here and pretty much agrees with my take on the issue.
As for common issues, I am still hanging on to F (Ford Motor Co.) GSK (GlaxoSmithKline plc.) GAIN (Gladstone Investment Corporation) GGN (GAMCO Global Gold, Natural Resources & Income Trust) and CODI (Compass Diversified Holdings LLC) all of which are paying 4.5% or more. Four recent additions to my portfolios are BX (The Blackstone Group L.P.) NYCB (New York Community Bancorp Inc.) TACT (TransAct Technologies Incorporated) and CTL (CenturyLink, Inc.) all of which yield 4.5% or more.
If and when a market-trough occurs, the CEFs in the first table above are among my top group of stocks to purchase until they take up about 1/3 of my portfolio. I also have a huge watch-list of REITs and companies that pay dividends that I am willing to purchase when the prices are right.
While there has been some price destruction among several pharmaceutical and biotech stocks and are reasonably priced I am waiting until they achieve bargain basement sale prices. I am watching GILD (Gilead Sciences Inc.), NVS (Novartis AG) and BMY (Bristol-Myers Squibb Company) as possible future buys.
That sums up where my money is now as well as where I am contemplating to invest my cash during the next month or so. This article is aimed at my followers to update them on my current thinking on the CEFs and stocks that I've recommended in the past. For those who have not read my previous articles, this piece offers you useful suggestions for further research.
Disclosure: I am/we are long RNP,, UTF, HQH, HQL, FIF, JTD, NMZ, EVV, DCUD, GGN, KMI, S, TNP, OLP, IRT, F, GAIN, GSK, CODI, NYCB, TACT, CTL.
I wrote this article myself, and it expresses my own opinions. I am not receiving compensation for it (other than from Seeking Alpha). I have no business relationship with any company whose stock is mentioned in this article.