Apple (NASDAQ:AAPL) is not immune to the controversy plaguing Samsung (OTC:SSNLF) over its phones spontaneously catching fire. The same thing has happened to many iPhones including the recently released iPhone 7 and iPhone 7 Plus.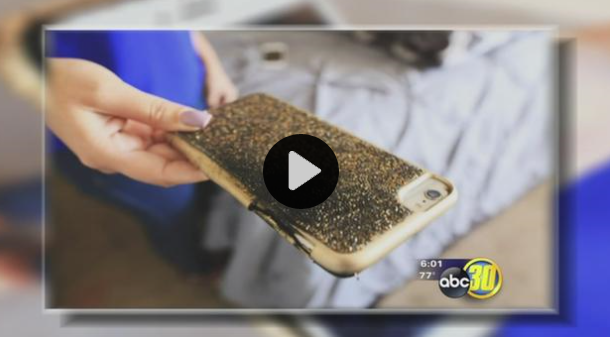 Source: BGR
Many Apple bulls have been betting that the Samsung Note 7 fiasco opened the door for competitive gains with the new iPhones. I suspect as the news gets out that the iPhone is also susceptible to battery fires, that bet will turn sour. Recent reports show iPhones have similar problems with explosions and fires.
iPhone fires are by no means a recent phenomenon. In one case, an iPhone caught fire in a girl's pants.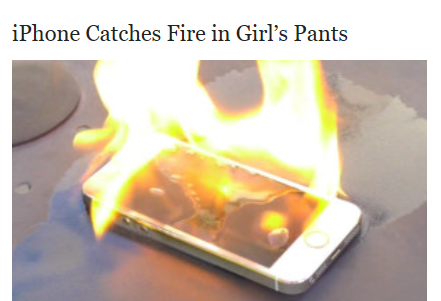 Source: Reagan Plus Cats
Stories of iPhones catching fire as long ago as 2011-2012 are common.
An earlier incident of an iPhone catching fire on an airplane dates back to 2011.
Apple has been pretty quiet about this issue while Samsung has been aggressive in taking steps to protect its customers. Samsung Note 7 devices are no longer permitted on many airlines. I have seen no such ban on iPhones despite reports of iPhones catching fire on airplanes as recently as last March.
In my view, both Samsung and Apple need to tell consumers just how many devices have caught fire and just how many are in use. With those data, consumers can estimate the risks they are taking with their smartphones. Regulators should also get involved - consumers have a right to be protected from dangerous products. The recent spate of iPhones catching fire or exploding is clear evidence this is a problem not confined to Samsung.
Apple is doing its best to distance itself from battery-related issues, responding to queries without comment on battery issues with iPhones as set out below:

Source: Wall Street Journal
The iPhone 7 battery seems to be manufactured in China by Huizhou DeSay Battery Co., Ltd. despite having the Apple logo and Apple South Asia and Apple Japan identified on the battery.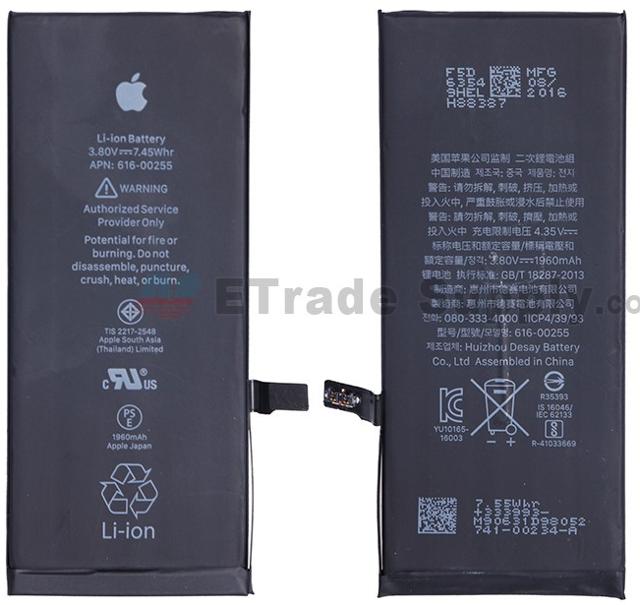 Source: ETrade Supply
That supplier warns customers about the risk of explosion of the lithium ion batteries it supplies to smartphone manufacturers.
The Samsung battery issue is grabbing headlines and reportedly reflects a total of 92 reports including 26 burns and 55 instances of property damage including fires.
On a simple Google search for iPhone fires, I was able to find literally dozens of instances where iPhones either caught fire or exploded with many of them including images of the iPhone involved. Given Samsung's smartphone population is a multiple of the number of iPhones in use, it suggests to me that an Apple iPhone has as much risk of fire or explosion as any Samsung but, while Samsung is taking aggressive steps to protect users, Apple has its head in the sand and is using the fiasco as a marketing opportunity.
I don't think Apple's conduct in this circumstance is a positive reflection of the type of corporate governance expected of industry leaders and by investors and, sooner or later, it will bite back.
Here are links to a dozen of the iPhone fires reported:
September 29, 2016 iPhone 7 catches fire while in transit
August 2, 2016 Cyclist burned by iPhone
March 22, 2016 FAA investigating after iPhone catches fire mid-flight
February 4, 2016 Man dies in house fire caused by iPhone.
December 30, 2015 iPhone catches fire while man in bed
March 15, 2015 Teen burned when iPhone catches fire
August 8, 2014 iPhone catches fire mid-flight causing emergency evacuation
February 3, 2014 Student burned by iPhone fire in pocket
March 11, 2013 iPhone explodes during phone call
March 20, 2013 iPhone caught fire
March 21, 2012 iPhone 4 blows up while charging
November 29, 2011 Passenger's iPhone catches fire on flight
A Google search of just the last month's reports showed quite a few recent reports of iPhone fires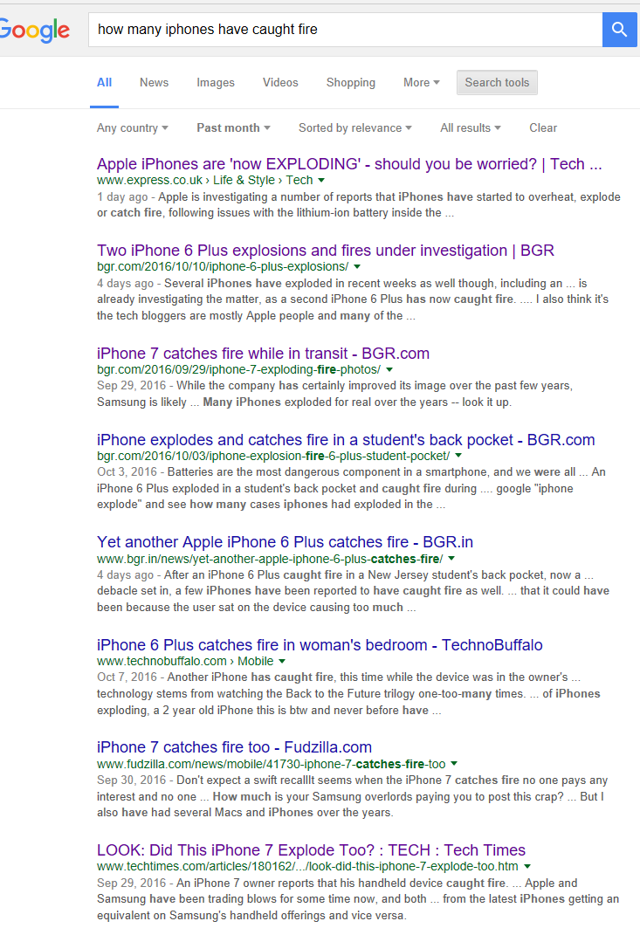 There is not enough evidence to conclude that iPhones are as risky as Galaxy Note 7 devices, but there is enough evidence to be concerned. I would avoid both Samsung and Apple stock until enough facts come out that investors can make rational decisions about these smartphone Goliaths. Investors who are led to believe the smartphone fires are solely a Samsung issue are sorely mistaken.
Disclosure: I/we have no positions in any stocks mentioned, and no plans to initiate any positions within the next 72 hours.
I wrote this article myself, and it expresses my own opinions. I am not receiving compensation for it (other than from Seeking Alpha). I have no business relationship with any company whose stock is mentioned in this article.