Stocks discussed on the in-depth session of Jim Cramer's Mad Money TV Program, Friday, October 14.
It's all about earnings and data in the coming weeks. "I stay focused, since this is when the fundamentals really come to the fore and direct the overall direction of the market," said Cramer. With that, he discussed the game plan for the coming week.
Monday
Bank of America (NYSE:BAC), IBM Corp. (NYSE:IBM) and Netflix (NASDAQ:NFLX) report earnings.
Bank of America stock is cheap, but it may have gotten ahead of itself due to JPMorgan (NYSE:JPM) and Citigroup (NYSE:C) earnings. Expectations with Netflix are low, which means it will be easy for the company to beat expectations. Cramer is a long-term believer in Netflix, but expects hiccups along the way.
IBM is a good company, but Cramer wants to see long-term revenue growth before buying it. The Fed's vice chairman, Stanley Fischer, will also speak on Monday, and he is an advocate of higher interest rates.
Tuesday
Domino's (NYSE:DPZ), Goldman Sachs (NYSE:GS), Johnson & Johnson (NYSE:JNJ) and Intel (NASDAQ:INTC) report earnings.
Domino's is expected to deliver yet again, but the stock has run up into the earnings. The stock may not rally after a good number. Goldman Sachs still has value in it. Once the rates rise, it will unlock further value, in Cramer's opinion.
Johnson & Johnson is a good stock with a decent yield. It's down $8 from its high. Buy some stock if there is a sell-off, and some after the earnings report. Cramer likes Intel as well, as it is transforming itself into more than just a computer business company.
Wednesday
Abbott Laboratories (NYSE:ABT), Morgan Stanley (NYSE:MS), American Express (NYSE:AXP) and Lam Research (NASDAQ:LRCX) report earnings mid-week.
Cramer expects Abbott will have good things to say as the company nears the completion of the acquisition of St. Jude Medical. As far as Morgan Stanley is concerned, he thinks it will be good - just like other banks have been in this quarter.
American Express has to move ahead with the times. Cramer will be watching what the company has to say. Lam Research could have some impact on their earnings due to Samsung's (OTC:SSNLF) woes. "It's a fabulous company, but I do worry that Samsung will have to cut back on orders," he added.
Thursday
American Airlines (NASDAQ:AAL), Illinois Tool Works (NYSE:ITW), Walgreens (NASDAQ:WBA), Verizon (NYSE:VZ), Microsoft (NASDAQ:MSFT) and Schlumberger (NYSE:SLB) will report earnings.
There is talk in the airlines space about not expanding capacity next year. If that's the case with American Airlines, the stock will rally. Cramer has been bullish on Illinois Tool Work and Walgreens. He thinks Walgreens should walk away from the Rite-Aid (NYSE:RAD) deal and buy back its own stock. When Verizon reports, it will have something to say about Yahoo's (YHOO) recent issues.
Microsoft can report expanding margins. Cramer also wants to know how much business is based on cloud now that the company has purchased LinkedIn. Lastly, Schlumberger will give its views about the recent rally in oil and whether it will stay above $50.
Friday
McDonald's (NYSE:MCD), General Electric (NYSE:GE) and Honeywell (NYSE:HON) will report earnings on the last day of the week.
McDonald's has been a lagging stock lately. "We know that McDonald's has become a 'What have you done for me lately?' stock, and the answer is not very much," Cramer noted. It has good balance sheet and a great yield.
General Electric is also a strong company with a nice dividend yield. Analysts want the company to return capital to shareholders, as the oil & gas and aerospace business is not strong. Lastly, Honeywell will report earnings, and the company expects 2017 to be a good year.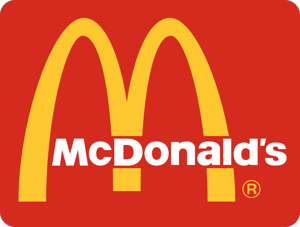 CEO interview - Avid Technology (NASDAQ:AVID)
Avid Technology makes hardware and software that powers the media and entertainment industries. The company's digital tools are used in sports and news production for embedding graphics. The stock rallied in early 2016 and then gave up all the gains recently. Cramer interviewed CEO Louis Hernandez to know what lies ahead.
"Most of the business dynamics of the business in media have moved away from the editor and mixer. It has to include the entire workflow in order to make money in media," said Hernandez. The company is evolving to build on its heritage products.
This transformation makes it difficult for it to forecast earnings quarter by quarter. The CEO still believes that an all-digital workflow will be good for media companies of all sizes. Avid's products span the entire digital media cycle, from creation to editing to storing and distributing content via social media.
Growth stocks
Be it a senior growth stock or a junior one, they are all being hammered. "These stocks are too visible to break down without causing the entire tape to look heavy. It is as if they have a grave responsibility to the entire market, and they are doing nothing but letting us down," Cramer said.
Stocks like Disney (NYSE:DIS), Nike (NYSE:NKE) and Starbucks (NASDAQ:SBUX) show strength, only to give up gains later. They are like a two steps forward, two steps backward story. "It is torture. It seems like none of these rallies ever get you back to even. Tantalize and then crush," added Cramer.
In the junior growth names, both Acacia (NASDAQ:ACIA) and Twilio (NYSE:TWLO) have huge short positions. Both these companies were promising, as they delivered better-than-expected earnings, only to follow up with the news of a secondary offering. "These secondaries, rather than creating opportunities for short covering, which is what happens in a healthy market, now look like opportunities for the shorts to double down on their positions," said Cramer.
Ulta Salon (NASDAQ:ULTA) is the only stock holding its ground and growing. "For me, as a lover of growth, this is where the rubber hits the road," Cramer explained.
Interview with John Cassimus
The restaurant industry is in pain with a lot of competition. To know the pulse of the industry, Cramer sat down with John Cassimus, former CEO of Zoe's Kitchen (NYSE:ZOES), to know his take on the restaurant industry.
The Mad Money host said that something has changed in the industry, and customers do not want to eat out. Cassimus explained that there is increased competition from food trucks and start-up restaurants. There is less cash available to spend on dining out.
"Honestly for me, the election, I think, is having a big impact. And I think people are really scared right now, they don't know what is going on," he added. The brands that are the strongest and most adaptable to change will win. While Wall Street wants growth, the reality is that those restaurants that grow slowly and carefully will succeed in the long run.
Viewer calls taken by Cramer
Johnson Controls (NYSE:JCI): It's a good stock for the long term.
ConforMIS (NASDAQ:CFMS): This is a speculative stock, and Zimmer (NYSE:ZBH) is a better pick.
SemGroup (NYSE:SEMG): Cramer likes the stock and its yield.
T. Rowe Prince (NASDAQ:TROW): It's a great long-term holding, but right now TROW is a house of pain.
Nutanix (NASDAQ:NTNX): The stock has moved up a lot and is currently too high to buy.
Cisco (NASDAQ:CSCO): It's a terrific stock, but growth stocks are under pressure. Wait to buy CSCO at a lower price.
::::::::::::::::::::::::::::::::::::::::::::::::::::::::::::::::::::
Jim Cramer's Action Alerts PLUS: Check out Cramer's multi-million dollar charitable trust portfolio and uncover the stocks he thinks could be HUGE winners. Start your FREE 14-day trial now!
Get Cramer's Picks by email - it's free and takes only a few seconds to sign up.