As many readers have noticed over the past week, the US finally has an alcohol industry ETF. I've long praised the alcohol industry for providing investors with extremely strong returns. See this article, which talks about how alcohol stocks have beaten the S&P 500 (NYSEARCA:SPY) by 3% a year over the past eight decades.
And, until last week, there weren't any specific ETFs to give US investors exposure to this sector. It was an odd oversight, given the vast number of ETFs on the market nowadays.
However, this new ETF isn't really what I'd been hoping for. Oddly, and more specifically, it's a Whiskey and Spirits ETF (NYSEARCA:WSKY), rather than covering the whole alcohol industry.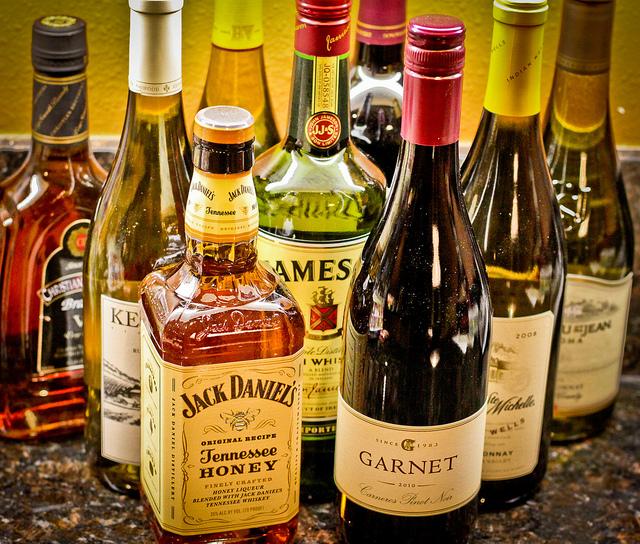 There's a reasonable case for leaving winemakers out of an industry ETF. Vineyards are much more specialized and face specific operational difficulties compared to other alcohol-producing companies. As such, they tend to produce lower profit margins and have lower long-term returns. So leave them out of the ETF, fine.
But what's the point, when you're launching the first alcohol ETF, of leaving out the brewers? Beer is an extremely stable, highly-profitable, and global industry. Beer has created numerous family dynasties around the world, and shareholders in publicly-traded brewers have made fortunes over the past century. I find it inexplicable that the US' first alcohol ETF would largely exclude beer companies.
As a result, the whiskey ETF ends up being dramatically undiversified. Its top holding, Diageo (NYSE:DEO), accounts for more than 23% of the entire whiskey ETF. I can't overstate my admiration for Diageo, it's a fantastic company, and, surprisingly enough, it's trading at a compelling valuation. You get good growth prospects, a rock-solid business and an above-average yield.
However, when you're buying an ETF, you expect to get a broadly diversified basket of stocks; do you want to pay a management fee to get a fund where one-quarter of the assets are in one stock? And not just one stock, but one stock you can already buy easily on the US stock exchange.
Of the top five holdings, three of them are available as regular stocks or ADRs on the US stock exchange. In addition to Diageo, you have Brown-Forman (NYSE:BF.A) (NYSE:BF.B) - owner of Jack Daniels - and Constellation Brands (NYSE:STZ), which owns a variety of wine brands, Mexican beers and some lines of spirits.
The #2 holding in the whiskey ETF is Pernod Ricard (OTCPK:PDRDY). This French spirits maker is a global giant. And it's not available as a big-board US stock, however its ADR is relatively liquid. There's no difficulty in establishing a position if you're an investor of normal means.
The only holding out of the top five that is difficult for US holders to access would be Thai Beverage (OTCPK:TBVPF), whose pink sheets listing is extremely illiquid. Thai Beverages has some nice properties, including its iconic Chang beer and various lines of liquor.
However, one has to wonder if the ETF fee is worth it in this case when four out of the ETF's top five holdings are easily accessible to US investors already.
That's especially true since the Whiskey ETF is charging a startling 0.75% management fee. Let's break that down a bit further.
If you want to invest $10,000 in the alcohol industry, you could put it in the WSKY ETF and pay $75/year in fees. That doesn't sound awful, but it adds up over time. On the other hand, you can buy just four stocks, PDRDY, STZ, DEO, and BF.B, and get close to half of the ETF. The odds are that an evenly-weighted basket of those four stocks will produce returns nearly identical to the broader ETF.
At $9/trade (and you can certainly get cheaper), you'll pay $36 to set up your own whiskey ETF. If you want, you could add a pure play beer stock or two, such as Anheuser-Busch (NYSE:BUD) or Molson Coors (NYSE:TAP), and still come in with commissions for establishing your own beer/liquor basket at less than one year's WSKY ETF fee.
And then, going forward, you have no ongoing fees at all, once you've got your individual positions, you can sit tight and not pay another dollar in management fees. By contrast, WSKY will keep charging you at least $75/year (and that fee will go up if the ETF gains in value).
Over a ten-year span, with a $10k starting investment, you're looking at paying close to $1,000 to own WSKY - a not especially diversified basket of stocks - when you could get the same performance return from handpicking four or five of your favorites stocks in the industry for commissions of $50 or less.
Let's say you are deciding between WSKY and buying Diageo. I expect Diageo to outperform its basket somewhat, but let's say both Diageo and the liquor industry as a whole return 10%/annum for the next 25 years, in line with past results.
In 25 years, a $10k investment in Diageo would be worth $98k. A $10k investment in WSKY, earning the same 10% annual return minus the management fee, would be worth $81k. That's a $17k difference - or almost twice your starting principal - gone simply due to the management fee.
I have no issues with ETFs charging management fees. But part of the reason that ETFs exist is to expose you to a wider basket of stocks, and to offer you access to portfolios that would be hard to build on your own. In this case, you can replicate WSKY with just four or five stocks - and it hardly owns anything you can't already get on the US stock exchange.
If they were charging a low annual fee, say 0.25% for example, I might give this a pass despite its other issues. But when you charge a fee as high as this one, it should come with some serious value-added features. And at this point, WSKY doesn't bring much new to the table. I'm all in favor of an alcohol industry ETF, just not this one.
Disclosure: I am/we are long DEO, BF.A, BF.B.
I wrote this article myself, and it expresses my own opinions. I am not receiving compensation for it (other than from Seeking Alpha). I have no business relationship with any company whose stock is mentioned in this article.
Editor's Note: This article covers one or more stocks trading at less than $1 per share and/or with less than a $100 million market cap. Please be aware of the risks associated with these stocks.