Netflix Inc. (NASDAQ:NFLX) is scheduled to release its Q3 earnings report on Monday after the closing bell. Investor sentiment regarding the stock are mostly mixed. A combination of speculation about subscription numbers and content production expenditures are the primary catalysts behind the lack of consensus. With solid performance for the quarter being highly unlikely, all eyes are on the company's mature business model and the need to continuously produce expensive content in order to keep up with churn and attract new domestic subscribers, reducing the future profit margin per new subscriber. What was the S&P 500's best performing stock of 2013 and 2015 is looking to recover from two straight quarters of disappointing subscriber metrics that has some investors souring on the company's future ability to meet subscription targets. With a mature business model and competition on the rise, it's easy to understand the reasoning behind the sell-side argument.
Analysts Aren't Convinced About Future Growth Perspectives
Earlier this month, Deutsche Bank Analyst Bryan Kraft lowered the stock's rating to "sell." The decision was based on a number of factors including expenditure growth, near-term revenue growth, and Netflix's sky-high valuation. A lack of substantial growth in subscription rates coupled with rising production costs of Netflix Original Series content has Deutsche Bank souring on NFLX's $45 billion market cap. Furthermore, Kraft feels rumors of a possible acquisition by Disney (NYSE:DIS) or Apple (NASDAQ:AAPL) are mostly unfounded due to the hefty premium of NFLX stock couples with the mostly inflationary effect the rumors have had on the price over the last few weeks.
Deutsche Bank isn't the only one thinking the current price is high. UBS' Doug Mitchell stuck to his "Neutral" rating citing similar concerns to Kraft's particularly maturing app downloads. Morgan Stanley, which remaina mostly positive about the stock, has lowered NFLX's price target by $3 to $122. It seems that Wall Street is mostly pointing to weaker than expected Q3 results based on missed subscription targets.
U.S. Growth Poses a Significant Challenge, International Subscriptions Poised for Growth.
Netflix has targeted a net addition of 300,000 new U.S. subscribers for the third quarter, only a fraction of the total 2.3 million net additional subscribers the company expects globally. Domestic growth is expected to have slowed further upon the 25% increase in subscription fees for U.S. customers instituted this summer, raising existing and new customers' monthly subscription fees to $9.99 from their previous $7.99-$8.99 per month rates for its basic HD package. Furthermore, U.S. growth speculation was initiated prior to the price increase and the airing of the 2016 summer Olympics which provided huge ratings for network TV, likely slowing subscription rate growth further. That leads to the possibility of flat growth in net subscribers which could signal a selloff given a repeat of last quarter's missed guidance.
With its massive library, the company has begun to turn profits in some foreign markets and remains well ahead of any competition in international markets mostly due to the app's catalog content. The content does come at a hefty price, however. Netflix currently owns a little more than $13 billion in streaming content obligations. The unprecedented obligation seems to be benefiting overseas growth as competitors remain far behind in a race to acquire in-demand content.
Acquisition Rumors Are Unlikely at Premium Prices
With subscription down and operating costs up, the primary catalyst for NFLX's gains since reporting last quarter have been rumors of an acquisition by the likes of Disney or Apple. As analysts have speculated, the move is unlikely. Netflix's stock holds a high premium at the current $45 billion market cap trading at roughly 120x next year's earnings compared to Apple's 13x and Disney's 15x. An acquisition would not only be costly but would increase the buyer's PE ratios substantially in what would likely be a proposed all-stock deal, devaluing their own stock. Another quarterly report falling short of expectations would make the deal even more unfavorable from a buyer's perspective and could very well see the stock move lower than Friday's closing price of $101.47.
The Bull Argument
Despite the setbacks that seem to be accumulating, it's important to note that some of these challenges will likely not exist going into 2017. With consumer fee increases in the past and the Olympic season well behind us, U.S. subscription growth rates may recover and Q3 earnings could very well be a one step backward, two steps forward type of deal given the popularity of Netflix's original series productions such as Luke Cage. The consensus seems to be Netflix will report poor Q3 numbers which will likely cause some type of drop in the short term. However, with international sales picking up and Netflix's history of recovering from setbacks relatively quickly, a reversal of trends in U.S. subscriber rates may be just one hit series away from recovery.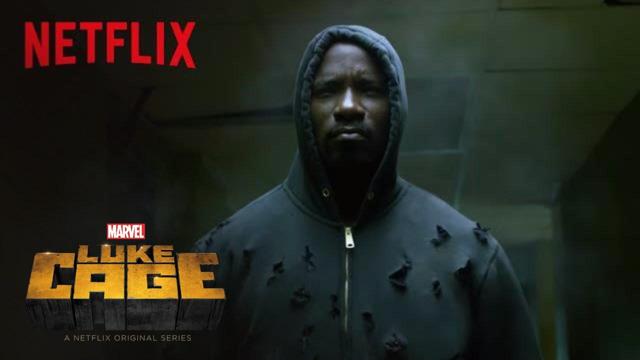 The Bottom Line
There is no general consensus on NFLX at this point. Speculation runs rampant regarding the immediate need to keep up with churn and net subscriber additions. Those concerns are justified and will likely have investors sitting on the sidelines over the next quarter waiting to see what happens next. The company's most recent productions have been costly but they have been a huge hit among viewers. Netflix has been on a roll when it comes to putting out compelling content that people genuinely enjoy watching. That may very well be the deicing factor in whether or not consumers will bite the bullet on the new higher pricing going forward and a factor that many are not taking into consideration. I see more upside in shorting the stock through earnings than buying at current levels but keep an eye out for buying opportunities based on future news.
Disclosure: I/we have no positions in any stocks mentioned, and no plans to initiate any positions within the next 72 hours.
I wrote this article myself, and it expresses my own opinions. I am not receiving compensation for it (other than from Seeking Alpha). I have no business relationship with any company whose stock is mentioned in this article.