Quick Take
Myovant Sciences (NYSE:MYOV) has announced the proposed pricing terms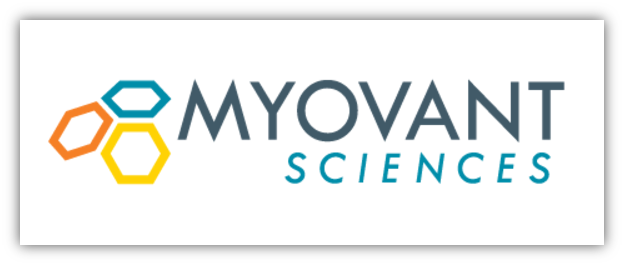 for its IPO, intending to sell 13 million shares at a midpoint price of $13.50 per share.
The company has licensed its lead candidate IP from Takeda Pharmaceuticals and is outsourcing development to Takeda and majority shareholder Roivant Sciences.
Due to the company's dependency on outside entities for its future prospects, my opinion is to AVOID the IPO and wait for Phase 3 clinical results from Takeda.

---
Company Recap
Myovant is a Bermuda-based biopharmaceutical company with facilities in Brisbane, California and Basel Switzerland.
I previously analyzed Myovant's initial IPO filing and business here:
Myovant Sciences IPO Shows Little to Invest In
The company has licensed treatments for uterine fibroids and endometriosis from Japan-based Takeda Pharmaceuticals (OTCPK:TKPYY).
Its lead candidate is an orally administered once per day treatment for uterine fibroids and endometriosis, called Relugolix.
Myovant is closely connected to R&D company Roivant Sciences, with several board directors and a senior officer of the company currently or previously from Roivant.
The company says that it is developing a pipeline of treatments, however Roivant, Takeda and others are doing the actual development, while Myovant is providing some unspecified oversight services.
IPO Terms, Valuation and Commentary
Myovant intends to sell 13 million shares at a midpoint price of $13.50 per share, with a resulting post-IPO market cap of $790 million, subject to customary over-allotment shares to the underwriters.
Also, Myovant's development partner Roivant Sciences will own a controlling interest in the public entity.
There will be additional dilution as a result of the 1.77 million common shares being issued to development partner Takeda Pharmaceuticals pursuant to the investment agreement requiring Takeda to retain a 12% ownership interest.
In my previous analysis, my opinion was to avoid the IPO, since the company really only owns or has in-licensed its IP and is not developing the treatments in-house.
Paying a price of $790 million for IP, when the further development and commercialization of that IP is primarily a function of external entities more than the company, still makes no sense to me.
Intellectual property in and of itself is merely a starting point. Myovant has licensed the IP from Takeda, and while development prospects are encouraging from Takeda, Myovant is only slightly more than a bystander, waiting and watching to see if others successfully develop their candidates.
Should Takeda announce successful Phase 3 trial results in the months ahead, Myovant may be a more attractive investment opportunity.
However, at this time I reiterate my opinion that investors should AVOID the IPO.
Wait until Phase 3 trial results are announced by Takeda before looking at MYOV.
---
I write about IPOs and tech 'unicorns'. If you want to receive future articles automatically, click the +Follow link next to my name at the top of this article.
Disclosure: I/we have no positions in any stocks mentioned, and no plans to initiate any positions within the next 72 hours.
I wrote this article myself, and it expresses my own opinions. I am not receiving compensation for it (other than from Seeking Alpha). I have no business relationship with any company whose stock is mentioned in this article.
Editor's Note: This article discusses one or more securities that do not trade on a major U.S. exchange. Please be aware of the risks associated with these stocks.