Only a couple weeks till Halloween and the realization of fall will be upon us. If they haven't already, local retail and grocers will be putting up the Thanksgiving and Christmas decorations in the very near future. Children's eyes will light up at the scenery, and their Christmas lists will start to grow day by day. The holiday season will here in no time, and forecasters are expecting a solid uptick in sales from last year.
According to the National Retail Federation (NRF), holiday sales are expected to increase 3.6% to $655.8 billion. This is significantly higher than the 10-year average of 2.5%. With Amazon (NASDAQ:AMZN) eating everyone's lunch, it's hard to predict what retailers will win.
However, the logistics are a bit more predictable. Someone has to deliver product X from point A to point B. An increase in traffic will increase the top line, while the low cost of energy is fueling margin expansion. So let's take a look at three top-ranked transportation stocks that are set to deliver profits to investors this holiday season.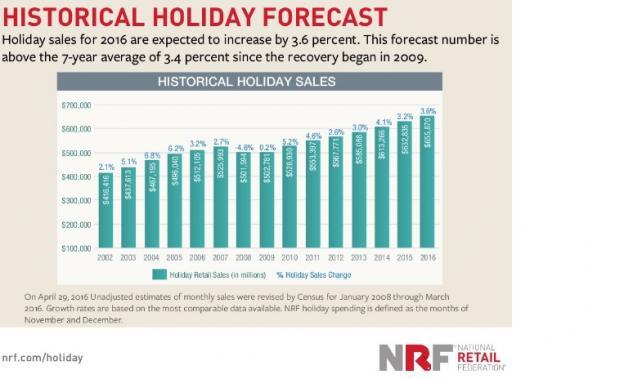 Air Transport Services Group (NASDAQ:ATSG) provides aircraft leasing, airline operations, and aircraft maintenance and other support services to the air cargo transportation and package delivery industries in the United States and internationally. The Ohio-based company has over 2,000 employees and was founded in 1980. The stock is a Zacks Rank #2 (Buy) that gives investors an opportunity to profit off of Amazon's busy delivery season.
Air Transport is valued at $800 million with a Forward P/E of 20. The stock sports Zacks Style Scores of "B" in Value and Growth. The company has no dividend and will report earnings on November 3rd.
Estimate revisions for fiscal year 2017 have shot up 19% over the last 90 days, going from $0.80 to $0.95. While the current quarter looks flat, look for the holiday season to help the company into the first quarter of 2017.
Last quarter, the company had some comments on improving margins and the opportunity to fly for Amazon.
"Our operating performance across the board in the second quarter was strong, and yielded financial results that met or exceeded our targets. Last week, we leased and began operating the tenth of twenty 767 freighters we will fly for Amazon. We expect margins to improve substantially in the second half as we approach our year-end 2016 target of forty-three dry-leased 767 freighters, and increase from twenty-two to thirty the number of those we operate for customers under multi-year CMI agreements. We have increased acquisitions of 767-300 airframes, and have secured the conversion slots to satisfy strong customer demand."
Given this opportunity and that the recent trend is EPS beats, ATSG looks poised to breakout. The company has only missed on EPS since 2014, and the stock price has reflected that, more than doubling from its 2014 lows.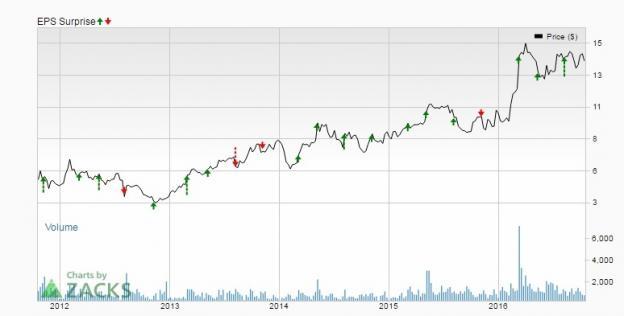 C.H. Robinson Worldwide (NASDAQ:CHRW) is a third-party logistics company that is a Zacks Rank #3 (Hold). It provides freight transportation services and logistics solutions to companies in various industries worldwide. CHRW provides truckload services as well as custom broker services to move good from point A to B.
The company has a $10 billion market cap with a forward P/E of 19. The stock sports a Zacks Style score of "A" in Growth and has a VGM score of "B".
Analysts have been slowly lowering estimates for the company, but a robust holiday season could change the outlook and help Robinson's rank improve. The company is on an impressive streak of beating on EPS, with five straight surprises to the upside. The stock has been stuck in a trading range for the last two years, and a busy holiday season should lead to a breakout in the stock.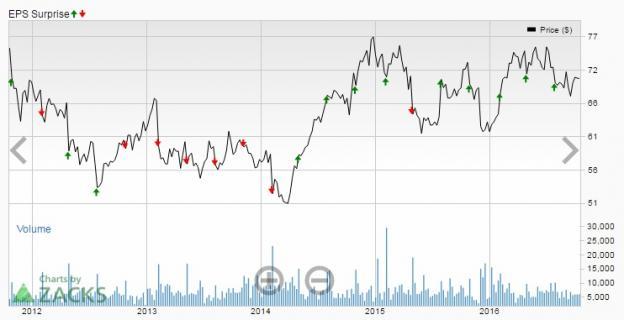 Union Pacific (NYSE:UNP) is a railroad operator that is a Zacks Rank #2 (Buy). The company primarily offers freight transportation services for agricultural products and commodities, but also provides transportation for consumer goods. The Omaha, Nebraska, company has over 43,000 employees and was founded in 1862.
Union Pacific is valued at a $80 billion market cap with a Forward P/E of 19. It has a value Style Score of "C" and pays a dividend of 2.25%. The expected growth rate for the company is expected at 9% over the next 3-5 years.
Estimate revisions have been a bit choppy over the last 90 days. However, we have seen an uptick for both 2016 and 2017 fiscal years over the last month. Union Pacific reports October 20th, and if the company beats on EPS, it will be the third straight beat and the fifth out of the last six.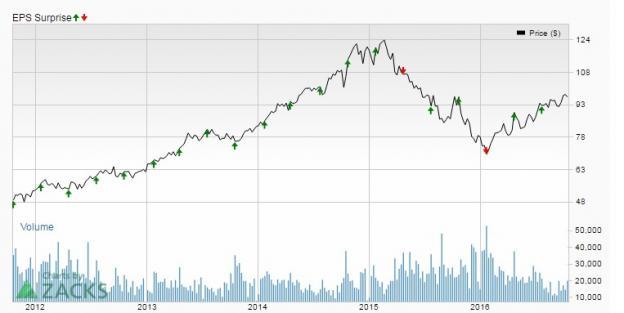 While the current quarter wont reflect the holiday season or uptick in consumer demand, the stock might provide investors an opportunity if they disappoint this quarter. Look for an uptick in consumer demand into the holidays to help Union Pacific, and keep an eye on estimates to confirm.
In Summary
Investors looking to get ahead of the game need to pay attention to cyclical cycles and how sectors are trending. As we head into the holiday season, this is the time to start looking at what is expected and adjust the portfolio accordingly. Logistic companies overall are the strongest sector, but there are a select few that look to excel if traffic increases. Watch the estimate revisions to determine what stocks are outperforming.