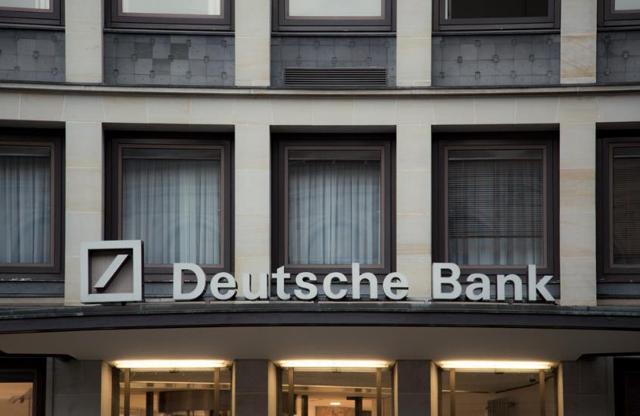 Image Source: Tony Webster
By Brian Nelson
Financial institutions (NYSEARCA:XLF) are unique entities.
In good times, the growth of pre-tax pre-provision earnings and return on equity often have more influence over banking entities' stock prices than anything else, but in bad times, the health of their loan/derivative books and the strength of their capital bases are the most important factors when it comes to buying and selling activity. Throw in outsize leverage, huge derivatives books, and market psychology, and you have, in my opinion, still one of the riskiest sectors out there. As followers know, we don't like firm-specific exposure to the banking sector.
We perform valuation exercises on banks in a rather straightforward way, using a residual income model on tangible book value, adding/subtracting future economic value generation/destruction, where appropriate. Most banking entities across the globe continue to have rather opaque "books," in our view, and while Fed stress tests continue to show that the US financial system appears to be on solid ground, a haircut to tangible book at the beginning of the valuation process in light of this characteristic alone seems reasonable given where we are in the current credit cycle--more than seven years from the depths of the credit crunch. Consumer credit quality will likely begin to deteriorate in coming years.
More concerning for banking entities' valuations, however, is the outlook for future economic value creation, or the difference between a bank's return on equity and its estimated cost of equity, the latter a subjective analyst measure. We tend to hover around a 10% cost of equity assumption when we think of a normalized hurdle rate for any banking entity, and the sector continues to come up short of this mark. The top 10 global banks, for example, posted a combined return on equity of just 7%, according to McKinsey, implying 3 percentage points of value destruction across an enormous capital base. Because capital requirements remain stringent, in part to protect against future adverse conditions, generating sufficient economic returns may be out of the hands of many of the largest banks, permanently.
Many blame the culture at Wells Fargo (NYSE:WFC) for its recent account opening scandal, but the motivation for such shenanigans likely rests in the poor economic value creation capacity of the modern banking business model, which has increased its reliance on ancillary fee-revenue streams as net interest margins face pressure in the current ultra-low interest rate environment. In our view, tight regulations and hefty capital requirements have set too high of a bar to generate sufficient economic returns, and we doubt the political and social environment will ease the noose around banking firms' necks. Wells' third-quarter results, released October 14, for example, showed an incredible 25% decline in account openings.
Within a residual income valuation model, a bank's risk-adjusted tangible book value is reduced by the present value of future expected capital destruction, in relevant instances, measured annually on the basis of bank's tangible capital base multiplied by its ROE less COE shortfall. This valuation "speak" may not mean much to the average investor, but it's something that weighs on our mind quite a bit, especially because banks themselves are rather arbitrary entities at their core. One doesn't have to look much further than JP Morgan's (NYSE:JPM) London Whale Incident and Credit Suisse's (NYSE:CS) $1 billion write-down, for example, to see how bad things can still get, and how fast they can spiral out of control, even post Dodd-Frank legislation.
In light of their valuation dynamics and systemically-risky business models, we would not be surprised to see the average valuation across the banking sector settle modestly below or at tangible book value on a normalized basis. The price-to-book ratio for the largest banks within the Financial Select Sector SPDR stands at 1.11 at the time of this writing, while the price to book ratio of the SPDR S&P Bank ETF is 1.07. Though prices across the banking sector could still correct another 10% or so on the basis of this back-of-the-envelope assessment, tangible book value is still building during this lengthy economic recovery, so the sector could hardly be viewed as overvalued at the moment. S&P 500 companies in the financials sector are trading at ~`12 times forward earnings, the lowest among any sector and much lower than the broader market, but we're still not biting.
To a very large degree, our thesis has been right on the banks. Not only are their assets difficult for even the top executives working at the banks themselves to keep a watchful eye on, as post Dodd-Frank instances have shown, the outlook for economic-value generation across the sector continues to be bleak, as evidenced in part by what we believe are the motivations behind the Wells' scandal. Confidence in the global banking system isn't exactly great either, from where we stand. The credit crunch of 2008-2009 led to more prominent dividend cuts at US-based global money centers, but more recently, non-US banks have been slashing payouts left and right. Santander (NYSE:SAN) cut its dividend March 2015, Standard Chartered (OTCPK:SCBFF) cut its dividend August 2015, Deutsche Bank (NYSE:DB) eliminated its dividend in October 2015, and Barclays (NYSE:BCS) cut its dividend April 2016. Banks will never be strong dividend payers.
The banking sector has come a long way since the doldrums of the Financial Crisis, but there's still a lot that can go wrong. Lloyds (NYSE:LYG) surprisingly has greater leverage, as measured by assets divided by equity, than even some of the most leveraged US-based global financial institutions prior to the Financial Crisis. Some are estimating London asset values will fall as much as 20% over the next few years as a result of Brexit (NYSEARCA:EWU), which could obligate the bank's capital position. Deutsche Bank's massive derivatives book, estimated to be nearly $50 trillion, should not be taken lightly either. Even small percentage exposures can hurt deeply if not perfectly hedged, and we doubt the bank's risk controls are pristine; we're expecting some large write-downs at Deutsche Bank in coming periods. The bank's back-and-forth with the DOJ isn't helping matters either, "Deutsche Bank Another Example of Necessary Confidence in Banking Sector (September 2016)," but that the German government won't support the bank in the event things really head south is probably what makes us the most nervous though.
Obviously, you won't see us breaking the bank to invest in any one financial institution. We continue to prefer diversified exposure in the form of the XLF and KBE. It's worked out wonderfully thus far.
Disclosure: I/we have no positions in any stocks mentioned, and no plans to initiate any positions within the next 72 hours.
I wrote this article myself, and it expresses my own opinions. I am not receiving compensation for it (other than from Seeking Alpha). I have no business relationship with any company whose stock is mentioned in this article.
Additional disclosure: XLF and KBE are included in Valuentum's Best Ideas Newsletter portfolio. This article or report and any links within are for information purposes only and should not be considered a solicitation to buy or sell any security. Valuentum is not responsible for any errors or omissions or for results obtained from the use of this article and accepts no liability for how readers may choose to utilize the content. Assumptions, opinions, and estimates are based on our judgment as of the date of the article and are subject to change without notice. For more information about Valuentum and the products and services it offers, please contact us at info@valuentum.com.
Editor's Note: This article discusses one or more securities that do not trade on a major U.S. exchange. Please be aware of the risks associated with these stocks.