Bluerock Residential (NYSEMKT:BRG) issued its new series D preferred which has a yield on cost of 7.2%. The company raised about $65 million after underwriting fees and intends to use the funds for additional multifamily acquisitions.
Bluerock owns 25 Class A multifamily properties throughout the country. The company is organized as a REIT and the common stock currently yields 9.3%.
Bluerock should have no issue covering dividend payments for its preferred given the strong underlying cash flow of the company. The new preferred would cost the company about $4.8 million in new dividend payments. In just the latest quarter ending in 06/2016, the company reported free cash flow of $8.6 million.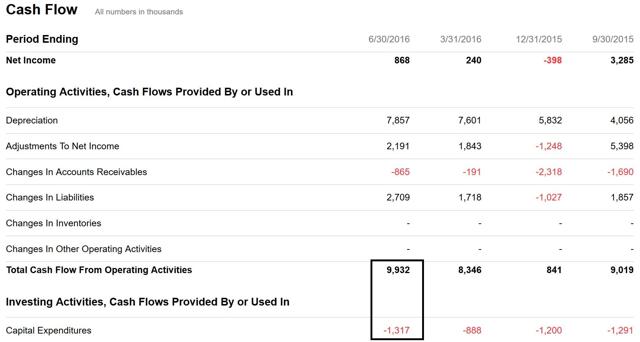 Source: Yahoo Finance
In addition to the company having strong underlying cash flow, management has been very good about delivering good return on equity on its investments. The cost of capital of this new preferred to the company is 7.12%. However, just two months ago the company sold an apartment in Virginia that generated an IRR of 17%.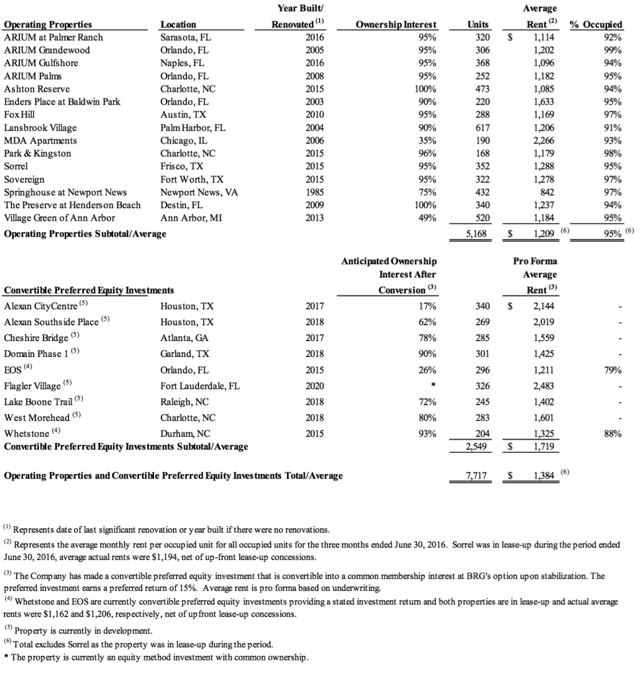 The company also maintained a 95% average occupancy amongst its portfolio -- so it's clear that Bluerock is a company with strong underlying fundamentals. In addition, the preferred is cumulative so if for any reason the company is unable to pay the preferred, then it would have to stop payment of the dividends on the common stock as well. The only way the common dividend would get reinstated is if the preferred is paying dividends first. Given the fact that the company is generating cash flow and is a REIT, this scenario is unlikely.
I recommend investors consider taking a look at this new preferred to provide additional income to your portfolio.
Note: Bluerock's new preferred is expected to begin trading on the NYSE within 30 days. The new preferred will have various different names based on your broker. Some examples include BRG-D, BRG-PD, BRG PRD, etc. Please check with your broker on this.
Disclosure: I/we have no positions in any stocks mentioned, and no plans to initiate any positions within the next 72 hours.
I wrote this article myself, and it expresses my own opinions. I am not receiving compensation for it (other than from Seeking Alpha). I have no business relationship with any company whose stock is mentioned in this article.