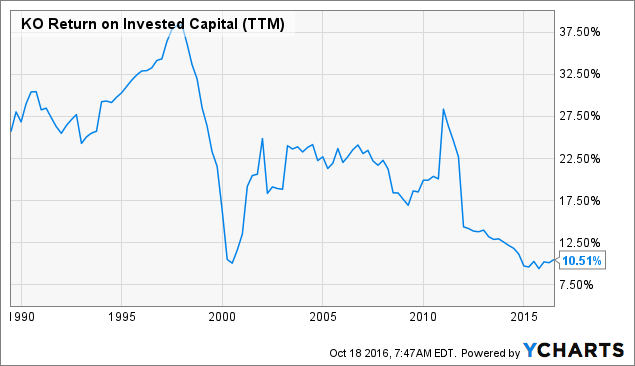 KO Return on Invested Capital (TTM) data by YCharts
My fellow Seeking Alpha contributors haven't been too bullish on Coca-Cola (NYSE:KO) in October. Compared with the recent underperformance I figured it's time to look through a different lens at the stalwart.

Coca-Cola isn't a cheap stock. For it to outperform it needs to be around for a long time and deliver returns above its cost of capital. My case for Coke to outperform relies on a long runway.
Also read: Coca-Cola Has A Sustainable Competitive Advantage And The Vision To Maintain It.
There are three main reasons why I believe Coca-Cola could stick around for a long time.
1) Its product isn't Coke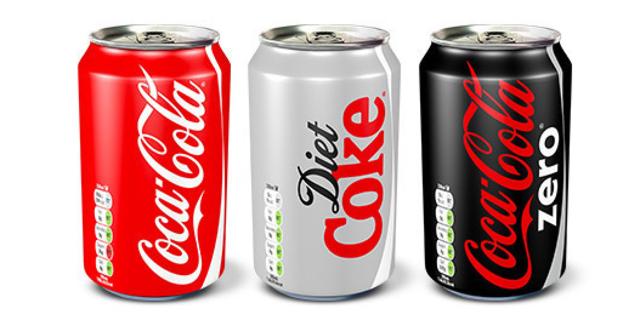 Source: Puzzleblog
The company is famous for the namesake drink but its product is essentially branded liquid. The company owns over 500 brands and 20 of these are billion dollar brands: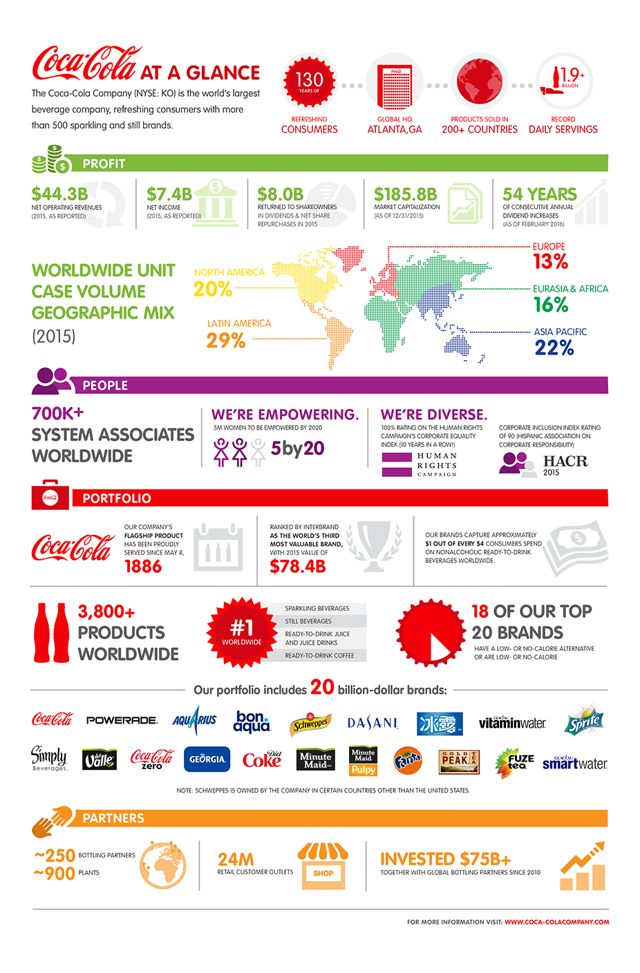 I don't know if Coke will endure. Probably but I'm not sure. Yet, Coca-Cola can buy small successful start up brands and push them through their global distribution system. The Coke of the future may be Gold Peak Tea or Simply. Who knows? Coca-Cola's scale and organisation allows it to go into any non-alcoholic drink market and be extremely competitive.
2. What's been around sticks around
For the nonperishable, every additional day may imply a longer life expectancy. So the longer a technology lives, the longer it can be expected to live

Nassim Taleb, Antifragile
The quote above from Nassim Taleb is an interesting way to look at things. Other battleworn investors sometimes express a preference for products with long product cycles. A more narrow expression of this idea but still a valuable idea.
Pemberton invented Coca-Cola in 1886. Coca-Cola has been around for 140 years. If we use Taleb's rule of thumb every year that passes without extinction adds another year to the expected life expectancy. Well, if Coke is around for another 140 years and it continues to outearn its cost of capital it will turn out an amazing investment.
Especially, if you view Coca-Cola not as a producer of Coke but as a branded non-alcoholic beverage company it's much easier to buy into a long lifespan.
3. Competitive advantage awareness
As I highlighted in my earlier article management knows what its competitive advantage really is:
Focus on creating a competitive cost advantage across the entire supply chain
Focus on operating the lowest cost manufacturing and logistics business in every market while maintaining quality standards
In addition the company realizes its size of operations is crucial to create these economies of scale
It's about its low cost distribution and scale of operations. It is very hard to achieve the same returns on invested capital on your branded drinks as Coca-Cola. Not impossible but insanely hard. Sometimes managements can be blinded by the success of a particular product and don't realize that's not what the firm's competitive advantage is about. That's not the case with Coke.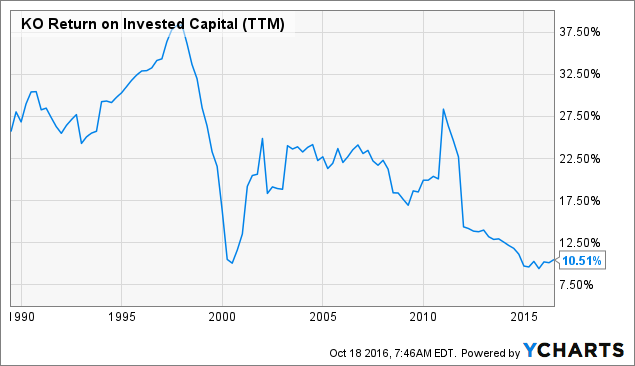 KO Return on Invested Capital (TTM) data by YCharts
Given its history of returns on invested capital and its resilient business model it wouldn't surprise me at all if Coca-Cola adding another few decades of highly profitable years. Which would make it an excellent investment.
Disclosure: I/we have no positions in any stocks mentioned, and no plans to initiate any positions within the next 72 hours.
I wrote this article myself, and it expresses my own opinions. I am not receiving compensation for it (other than from Seeking Alpha). I have no business relationship with any company whose stock is mentioned in this article.