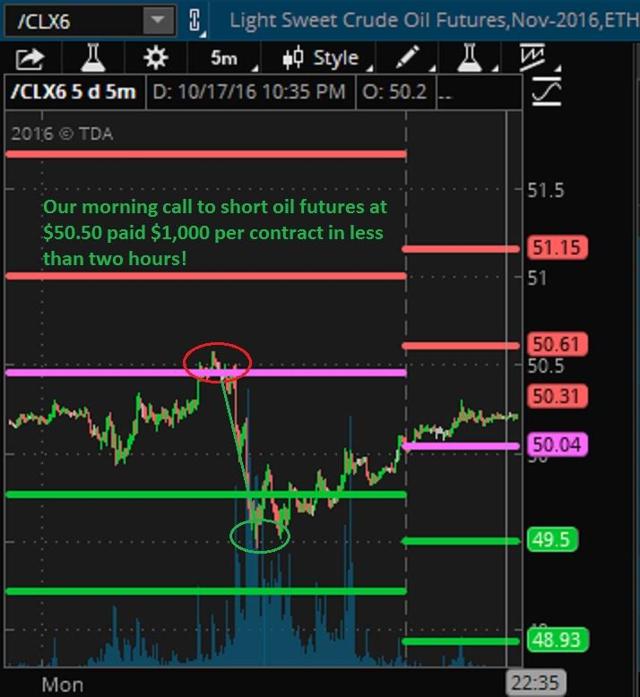 See, this is why Monday's are pointless.
Everything that happened in yesterday's ultra low-volume sell-off has been reversed already and NOW the week can finally begin. Still, it didn't stop us from making a very quick $1,000 per contract on the oil trade we talked about in yesterday's morning post - you are very welcome!
Remember, I can only tell you what the market is going to do and how to make money trading it - the rest is up to you...
The default contracts rolled over this morning and now we're watching /CLZ6, the December contracts, which are 0.50 higher and have less pressure on them so we're not as enthusiastic with our shorts today but $51, if we hit it, will still be worth a toss on the short side.
Another thing we knew yesterday was that Fed Vice-Chairman Fisher was the only hawk speaking this week and he had his swing at bat and was actually very gentle and now we have no Fed Speakers today but we do have the Consumer Price Index at 8:30 and, other than employment figures, that's the #1 indicator that influences the Fed.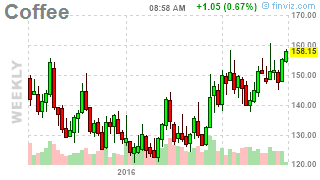 This is September CPI and August was 0.2% but 0.3% at the core, which excludes food and energy. Oil got more expensive in September as did many foods including coffee, which we nailed the bottom on in earlier in the year and which we just discussed on Money Talk last week as a finalist for our 2017 Trade of the Year - though it won't make the finals if it takes off too quickly for our Thanksgiving official pick!
Of course, that didn't stop us from adding it to our Long-Term Portfolio for our Members earlier in the year though currently we've cashed those out and added the Coffee ETF (NYSEARCA:JO) to our Options Opportunity Portfolio in the following trade:

JO is already blasting over our goal at $23.18 as of yesterday's close and, if we stay over $22 through March, this net $1,650 trade will return $4,500 for a $2,850 gain on cash (172%) in just 6 months - isn't that a fun way to trade? The trade is only netting $2,225 at the moment, up $575 (35%) so here's one of those chances where picking up our Members' scraps can still give you a very nice return going forward.
Meanwhile, we were wrong on Netflix (NASDAQ:NFLX) and they are up 20% this morning on strong subscriber growth - especially overseas. NFLX is a company I considered to be extremely over-valued at $100 and now I consider them EXTREMELY over-valued at $120 as the market is going crazy because they made 0.12 per $100 (now $120) share on their way, BEST CASE, to making 0.50 this year (p/e 240) and $1 next year (p/e 120) against a background of greater competition and rising programming costs.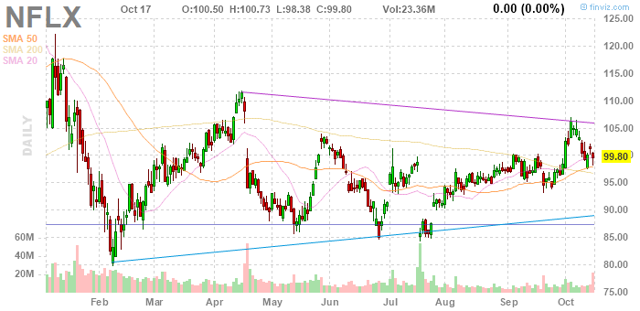 Today should be a good day for us to buy some puts on NFLX as they've been to $120 before and then back to $80 so let's say we can buy the June $90 puts for $3 this morning, those could gain a very quick 50% on any sort of pullback and it will be hard for them to lose 50% unless NFLX heads up to $140, which is very doubtful.
Finding trades with good risk/reward ratios is what options trading is all about. As it's earnings season, a lot of these trades will drop in our lap but, sadly, if you are not a subscriber you won't be getting them because we don't give away free trade ideas during earnings season, so consider these your parting gifts if you don't subscribe to our Newsletter.
8:30 Update: CPI is out and it's as expected with headline CPI up 0.3% but Core CPI (in the world where food and energy don't exist) is up just 0.15%, which reflects the weak summer retail season that spurred a lot of discounting in September. Rents also pulled back and that's a large core CPI component.
The biggest single drag on core CPI was clothing, which dropped 0.7%. Gasoline was up 5.8%, the biggest cost increase but, fortunately, ignored in Core CPI Fantasyland. Overall though, this does not give the Fed an excuse to put off raising rates in December and now we'll have to wait two weeks for the November Non-Farm Payrolls (4th) for the next major data-point.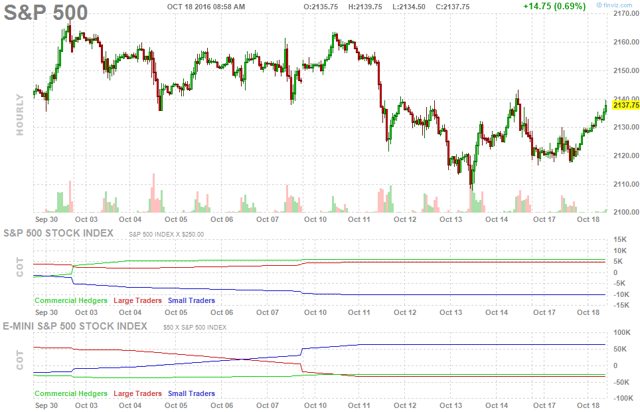 There's nothing for us to do this morning but see how high the markets can take us - back to our strong bounce lines, most likely and they are the same as they were last Wednesday (12th), when we were shorting them and the quote that led off that morning's post is apropos yet again:
"When I get to the bottom I go back to the top of the slide
Where I stop and I turn and I go for a ride
Till I get to the bottom and I see you again" - Beatles
Bounce lines to watch for our other indexes (Futures, we don't care about the headline index) are:
Dow (/YM) 18,075 (weak) and 18,150 (strong)
S&P (/ES) 2,134 (weak) and 2,140 (strong)
Nasdaq (/NQ) 4,820 (weak) and 4,840 (strong)
Russell (/TF) 1,226 (weak) and 1,232 (strong)
Nikkei (/NKD) 16,900 (weak) and 16,950 (strong)
Of course, if we break over those lines - look out! Meanwhile, we can short the laggard if 3 of 4 US indexes are below the lines (Nikkei is not a great short today with Dollar volatility).
Disclosure: I am/we are long JO, SQQQ, SDS, TZA, AAPL.
I wrote this article myself, and it expresses my own opinions. I am not receiving compensation for it (other than from Seeking Alpha). I have no business relationship with any company whose stock is mentioned in this article.
Additional disclosure: Positions as indicated but subject to RAPIDLY change (currently mainly cash and an otherwise bearish mix of long and short positions - see previous posts for other trade ideas). Positions mentioned here have been previously discussed at www.Philstockworld.com - a Membership site teaching winning stock, options & futures trading, portfolio management skills and income-producing strategies to investors like you.