Quick Take
Ra Pharmaceuticals (NASDAQ:RARX) has provided its expected IPO pricing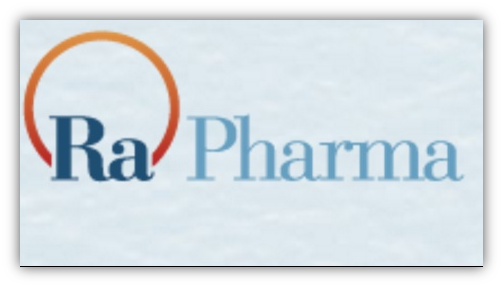 range, intending to sell 5.8 million shares at a midpoint price per share of $13.
In my previous article on Ra, I analyzed the company's IPO potential in detail:
Ra Pharmaceuticals IPO Will Be One To Follow Closely
While Ra has a source of milestone revenues from a non-complement drug candidate that collaboration partner Merck is developing, those revenues are "lumpy" in nature and can't be relied upon to help defray the company's significant cash requirements.
Given that Ra is just beginning its Phase 2 trials and won't announce topline results until the second half of 2017, my opinion is to AVOID the IPO.

---
Company Recap
Ra Pharma is a clinical stage biopharmaceutical company that is developing treatments for malfunctions in the body's complement system, which is believed to play a significant role in diseases such as:
Paroxysmal nocturnal hemoglobinuria - PNH
Refractory generalize myasthenia gravis
Lupus nephritis
Other rare blood, neurologic & inflammatory diseases
The company's lead candidate, RA101495 for the treatment of PNH, just successfully completed its Phase 1 safety trials and is slated to commence Phase 2 trials in Q1 2017, with topline data expected to be announced in H2 2017.
Competition for the promising treatment exists in the only approved treatment for PNH, Soliris (eculizumab) by Alexion Pharmaceuticals (NASDAQ:ALXN), which requires frequent, intravenous administration.
In 2014, Soliris accounted for $2.15 billion in annual sales, so the market opportunity for competitive treatments such that from Ra Pharma is significant.
Ra's candidate aims to provide greater benefits combined with an easier and less frequent treatment regimen than Soliris.
IPO Terms, Valuation and Commentary
Ra intends to raise $75 million in its IPO, assuming it prices 5.8 million shares at the midpoint of $13 per share.
Common stock to be outstanding after the offering would therefore be 20.2 million shares, resulting in an expected market cap of $263 million.
The company says it will use the net proceeds to fund the continued development of its lead candidate RA101495 through Phase 2 clinical trials in both PNH patients and rMG patients, and Phase 1b trials in LN patients.
So it is highly likely the company will require significantly more investment in the future, assuming its candidates pass through trials successfully.
Credit Suisse is the lead left underwriter for the IPO.
Ra Pharm is not your typical clinical-stage pharmaceutical, in that it has a revenue stream of sorts from a non-complement drug candidate that is being developed by Merck.
The company has received milestone payments of $4.8 million, $4.1 million and $4.9 million for the periods of 2014, 2015 and H1 2016, respectively.
These payments are for milestones, not royalties, so tend to be rather "lumpy" and hard to rely on.
Nevertheless, total milestone payments may reach up to $61.5 million, according to its agreement with Merck.
Assuming the Merck (NYSE:MRK) drug candidate is successful, Ra's royalty agreement with Merck is in the low to mid single-digit percentage range, which in the best case will provide significant additional revenues.
However, those revenues will not even possibly begin until several years into the future.
Additionally, Ra is only just preparing to begin its Phase 2 trials for its lead candidate and expects to announce topline results in the second half of 2017.
As a result, my opinion is to wait until those topline results are announced and to AVOID the IPO.
---
I write about IPOs and tech 'unicorns'. If you want to receive future articles automatically, click the +Follow link next to my name at the top of this article.
Disclosure: I/we have no positions in any stocks mentioned, and no plans to initiate any positions within the next 72 hours.
I wrote this article myself, and it expresses my own opinions. I am not receiving compensation for it (other than from Seeking Alpha). I have no business relationship with any company whose stock is mentioned in this article.