Quick Take
Prague, Czech Republic-based Avast Software (Private:AVST) has announced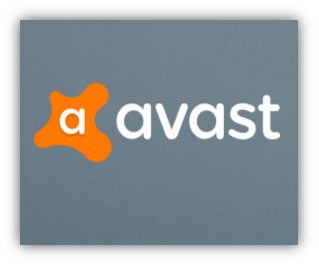 the final tender offer to acquire the remaining shares of AVG Technologies (NYSE:AVG) for $25 per share.
Announced in July, 2016, the $1.3 billion acquisition has officially been completed, except for the remaining 3.5% of outstanding AVG ordinary shares.
Avast has extended the offering period for the remaining shares to October 28, 2016.
The acquisition is both transformational and complementary, as the two companies each have strengths in different technologies, markets and developing new services to meet the threats of tomorrow, especially from the Internet of Things.
Avast will likely stay private in 2017 while it integrates its large AVG acquisition, but watch for a 2018 IPO opportunity.
---
Companies and Transaction Details
Avast is a privately held security 'unicorn' that provides a range of antivirus and related cyber security products for computer environments including PCs, Macs, Android smartphones, iPhones/iPads and business clients.
Amsterdam-based AVG provides Internet security, PC performance optimization, backup, identity protection and related services to consumers. The company also sells services to SMBs including network auditing, monitoring, alerting and virtual private network services.
Avast acquired AVG for $1.3 billion in an all-cash deal which represented a 33% premium over AVG's previous closing price.
To pay for the acquisition, Avast raised $1.685 billion in debt from a syndicate including Credit Suisse Securities, Jefferies, and UBS Investment Bank. The company also committed $150 million of its own cash to the deal.
Avast said it is "pursuing this acquisition to gain scale, technological depth, and geographical breath so that the new organization can be in a position to take advantage of emerging growth opportunities in Internet Security as well as organizational inefficiencies."
Acquisition Rationale
The acquisition of AVG is both transformational and complementary.
Avast has identified the market of Internet of Things, or IoT, as an important rationale for the acquisition.
Additionally, AVG will significantly enhance Avast's business offerings with its SMB services.
The combined entity will have a network of endpoints totaling more than 400 million, up from 240 million for Avast as a standalone company. 160 million endpoints are mobile; the new entity will have much greater geographical reach, with Avast prominent in the non-English speaking world and AVG providing more penetration in English-speaking regions.
Avast CEO Vince Steckler also highlighted the revenue pressures being felt by traditional antivirus providers as the AV market shifts to free and freemium plans.
Industry stalwarts such as Symantec-owned Norton (NASDAQ:SYMC), Intel-owned McAfee (NASDAQ:INTC), and Kaspersky, are seeing rapidly declining market share according to Steckler.
Both Avast and AVG have Internet of Things security technologies under development, but from different angles.
Steckler thinks that the combined entity will benefit from combining these two different approaches to developing security offerings at the network or gateway level, rather than trying to create security for individual devices at the device level.
Internet of Things Security Market Opportunity
According to a 2016 research report by MarketsandMarkets, the security market size for the Internet of Things is expected to grow from $7.9 billion in 2016 to $36.95 billion by 2021.
This represents an expected CAGR (Compound Annual Growth Rate) of 36.1%, which is extraordinary and no doubt is one reason for the acquisition by Avast.
Interestingly, research company Gartner in its 2016 forecast indicates a much more attenuated market.
Gartner's report estimates 2016 IoT security expenditures to reach only $348 million, growing to $547 million in 2018.
However, the report goes on to predict:
…that by 2020, more than 25% of identified attacks in enterprises will involve IoT, although IoT will account for less than 10% of IT security budgets. Security vendors will be challenged to provide usable IoT security features because of the limited assigned budgets for IoT and the decentralized approach to early IoT implementations in organizations.
So, while the research firms have sharp disagreements as to the future size of the security market for IoT, there will likely be a significant gap between the scale of the problem and IT budgets dedicated to it.
And it isn't just in the future, as already there are DDoS attacks emanating from Internet-connected devices in the IoT realm.
Commentary
Avast's acquisition of AVG is both a transformational and complementary acquisition.
Notably, Avast did not take the opportunity to go public itself through a reverse merger with AVG, especially since Avast had previously filed to go public in December 2011.
Although some speculate that Avast wants an IPO, CEO Steckler told Reuters in October 2015, "We are a company that doesn't need money…our founder investors don't need a liquidity,and we don't need any cash."
With its capability of obtaining low cost debt financing for the acquisition of AVG, my expectation is that Avast will spend the next year digesting its AVG acquisition.
The company is focused on three main sources of revenue: mobile, enterprise security and consumer and will likely hunker down for the foreseeable future to ensure that its large AVG acquisition is integrated properly.
Accordingly, I believe that Avast will sit out 2017 for any IPO ambitions while it tends to its acquisition integration while continuing to grow its three primary market segments.
---
I write about IPOs, M&A, and tech 'unicorns'. If you want to receive future articles automatically, click the +Follow link next to my name at the top of this article.
Disclosure: I/we have no positions in any stocks mentioned, and no plans to initiate any positions within the next 72 hours.
I wrote this article myself, and it expresses my own opinions. I am not receiving compensation for it (other than from Seeking Alpha). I have no business relationship with any company whose stock is mentioned in this article.