The order battle between Boeing (NYSE: BA) and Airbus (OTCPK:EADSF, OTCPK:EADSY) is one of the ways for Boeing and Airbus to flex their muscles, next to marketing their respective products as the best solution with the highest fuel efficiency and passenger comfort. Despite the fact that the orders (in terms of value) are in no way a reflection of financial performance, it is important to have a look at the order inflow, since it gives a nice idea of which manufacturer offers the best mix of discount, comfort, slot availability and efficiency.
In this article, I will have a look at the order inflow during September for both manufacturers, and have a look at their role in the narrow- and wide-body market.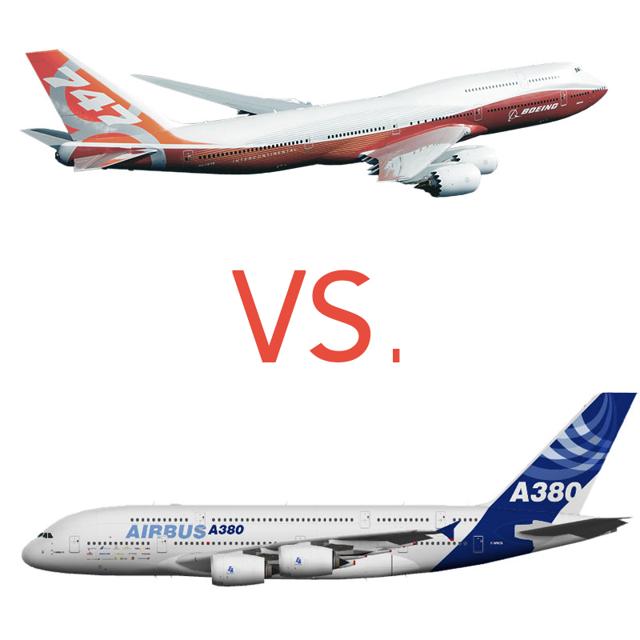 Overview September
In September, Airbus and Boeing, together, hauled in 104 orders compared 150 last year. Looking at the division of the orders Boeing can be marked as the clear winner. Airbus received 49 orders, while Boeing received 55 orders.
Boeing's orders were all for narrow-body aircraft:
Unidentified customers ordered 28 Boeing 737 MAX aircraft
Donghai Airlines ordered 25 Boeing 737 MAX aircraft, the deal had previously been announced during the Farnborough Airshow
Two unidentified customers ordered 3 Boeing 737-800 airframes
Boeing has had problems accumulating orders for its wide-body product. This mainly has to do with low oil prices, but also with some concerns over economic growth and overcapacity. While wide-body orders remained absent in September, in October there will be at least 50 orders for wide body aircraft. The full report for September orders and deliveries for Boeing can be found here.
Airbus secured 49 orders, 11 for wide-body aircraft and 38 for narrow-body aircraft:
Jetstar Pacific finalized a purchase agreement for 10 Airbus A320ceo aircraft. The deal had previously been announced during this year's Farnborough Airshow
VietJet ordered 10 A321ceo and 10 A321ceo airframes
An undisclosed customer ordered 8 Airbus A320neo airframes and 3 Airbus A330-300s
A defense customer ordered 8 Airbus A330-200 airframes.
Order inflow for Airbus was not really exciting. It seems that Airbus is having problems securing orders for the Airbus A330neo and the Airbus A350. Currently, the pricing of the Airbus A330ceo is sufficiently compelling for airlines to order the airframe instead of the new engine option. The full report for the September orders can be found here.
In terms of units, Boeing had a better month than Airbus. However, in terms of value, Airbus had the upper hand, booking $2.95 billion worth of orders versus $2.9 billion for Boeing.
Overview year to date

Figure 1: Infographic Orders September (Source: AeroAnalysis.net)
Airbus received 186 cancellations, including 24 swaps, leaving the jet maker with 380 net orders year to date. Boeing received 460 orders and 80 cancellations, bringing its net orders to 380. Looking at the net orders, Boeing and Airbus are even with only 3 months remaining in 2016.
Order inflow in September was focused on narrow-body aircraft: Almost 90% of the orders were for narrow-body aircraft.
Conclusion
Boeing had quite a timid month, Airbus, on the other hand, saw its cancellations surge as it removed the orders from Kingfisher Airlines from its order book. In my view, that is something that should have been done a long time ago.
Up until June, Boeing and Airbus had been following different paths. Airbus was lagging behind, while Boeing seemed to have a good first 6 months. It took Airbus just 2 months to take the lead. One month later Boeing and Airbus are going head-to-head with 380 net orders.
Airbus's orders from January up until September fell by roughly 35% year over year, due to soft order inflow so far in 2016. Boeing's orders are 8% lower. Boeing actually did not have a lot of big orders to be announced during the Farnborough Airshow, while Airbus did. This led Airbus to completely close the gap and ending on top of Boeing in just 2 months, but it also had to scrap orders a month later which turned the tables.
The total order inflow for both jet makers, combined, has been 25% lower in the first 9 months of this year. Many analysts are expecting a slowdown in order inflow. Up until June, there was no slowdown visible, but after the month of July, the challenging environment to accumulate orders has become visible. I think order inflow could fall by as much as 5%-20% this year, where Airbus is likely to perform worse than last year.
If you would like to receive updates for my upcoming articles, please click the "Follow" text at the top of this page next to my profile.
Disclosure: I am/we are long BA.
I wrote this article myself, and it expresses my own opinions. I am not receiving compensation for it (other than from Seeking Alpha). I have no business relationship with any company whose stock is mentioned in this article.
Editor's Note: This article discusses one or more securities that do not trade on a major U.S. exchange. Please be aware of the risks associated with these stocks.