"We tend to overestimate the effect of a technology in the short run and underestimate the effect in the long run."
- Roy Amara
3D Printing is Real
I am skeptical of industry forecasts that project billions in revenue years into the future when an industry is in its formative years. But, I have been studying both 3D Printing and Internet-of-Things technologies and I am impressed by the real value these technologies offer. When large companies start investing money and see that these technologies produce measurable value, that's real value.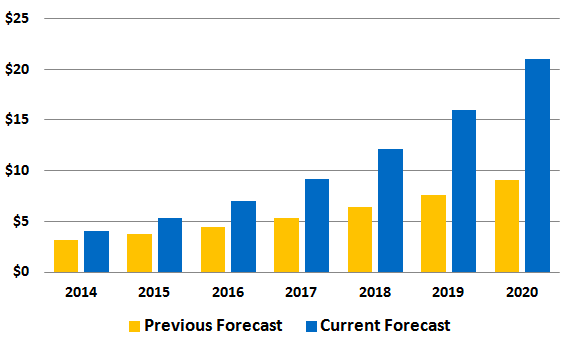 Exhibit 1: Worldwide 3D Printing Forecast (In Billions) Source: Wohlers Associates, August 2014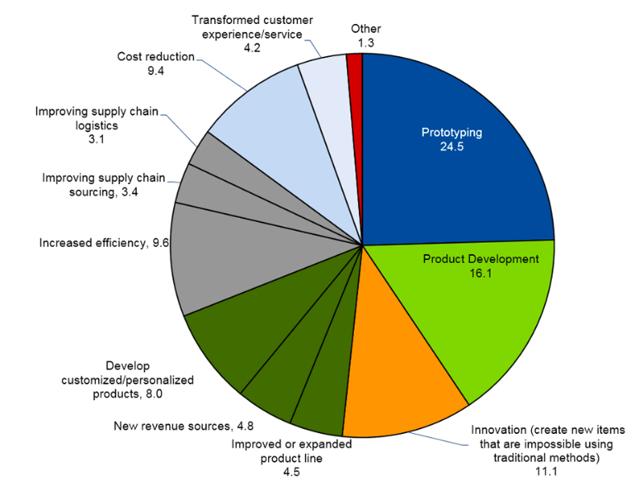 Exhibit 2: Reasons for Pursuing 3D Printing, Gartner, 2014
This report by Gartner is a bit dated. We are already seeing signs that 3D printing is being used for more mainstream product manufacturing in mission-critical, "zero failure" scenarios. For example, GE is producing jet engine fuel nozzles at the Auburn, Alabama, plant using additive manufacturing techniques.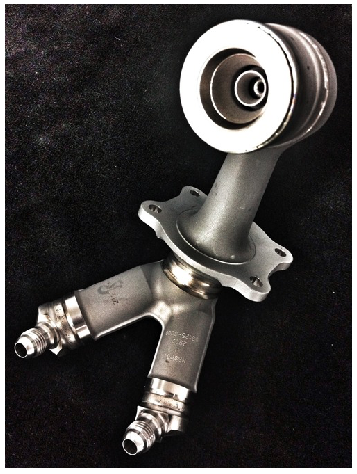 Exhibit 3: GE LEAP Jet Engine Fuel Nozzle Manufactured using Additive Manufacturing Techniques. Source: GEReports.com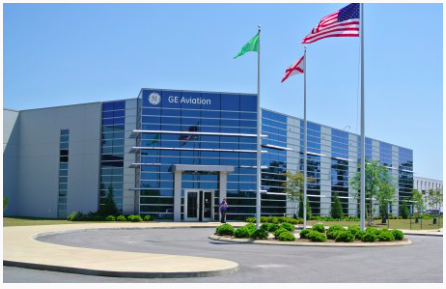 Exhibit 4: GE Aviation Additive Manufacturing Facility in Alabama. (Source: MadeinAlabama.com)
For this nozzle, GE sees the following benefits from 3D printing:
25% Lighter
5x more Durable
But, 3D printing has many challenges too. Some of these challenges are:
Slow manufacturing process. It takes many hours to manufacture a part.
According to GE (NYSE:GE), some large parts take 10 to 100 hours to produce.
Large amounts of data produced during the process need to be analyzed to ensure quality.
Certain parts are easier to produce, but others are more complicated or cannot be manufactured using 3-D printing without changes to the design or build process.
Currently, 3D Printing (interchangeably referred to as additive manufacturing) offers most value in creating quick prototypes. 3D printed prototypes provide a great way to get feedback from all the stakeholders and quickly iterate through design changes by having a tangible product in hand.
Autodesk (NASDAQ:ADSK) sees 3D printing as complementary to its design software. But, its ambitions extend beyond 3D printing and into optimizing and adding value to every aspect of the manufacturing process.
Conceptual View 3D Printing Process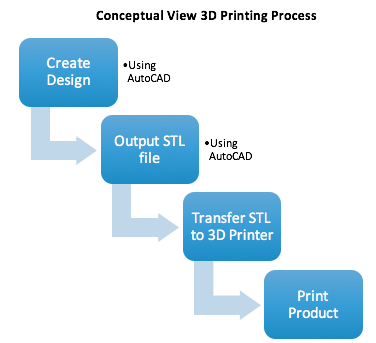 Exhibit 5: High-level, Conceptual View of 3D Printing Process
Here's a conceptual view of the 3D printing process. Almost any design software can design a product and output the STL file that would be used by the software in the 3D printer. STL or Stereo lithography files describe the surface geometry of the design without describing the color or texture. The ability to output a STL file does not offer any competitive advantage to a design software.
Acquisitions
Autodesk is trying to add value across the entire end-to-end process of 3D printing - from design to final product. Autodesk has made some acquisitions to achieve this goal. So, let's briefly review them.
Netfabb
Autodesk paid about $42.5 million in cash to acquire Netfabb in September 2015. Netfabb software minimizes waste and costs and streamlines 3D printing workflow from design to finished product. For example, in a case study of ClearCorrect (a manufacturer of dental aligners), the CEO of ClearCorrect says this about Netfabb:
"Netfabb Cloud had the fastest packing algorithm of any product we looked at, and the LUA scripting was perfect for integration with our in-house ERP tools.
…Netfabb not only wrote the LUA script, but made changes to Netfabb core that helped improve our manufacturing efficiency by over 20% over one of Netfabb's leading competitor at a fraction of the cost."
Jarrett Pumphrey, CEO of ClearCorrect, LLC
Since 3D printers create objects layer-by-layer from the bottom up, packing algorithms are critical to this process. These algorithms can help the machine pack the most elements into the smallest possible space and thus reduce waste. Lua is a lightweight programming language primarily used in embedded systems. Lua is written in ANSI C and has a C API.
Within
Within design software helps create lightweight designs that are optimized for 3D printing. Within is primarily targeted towards mechanical engineers and medical implant designers. For example, rather than using a solid block of metal to produce a load bearing engine block, a block designed using Within software can help save material without forgoing any of the functionality or strength.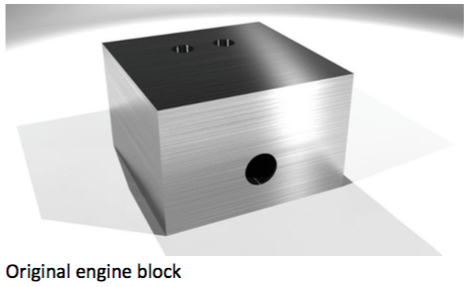 Exhibit 6: An Engine Block Manufactured using traditional manufacturing process - drilling. (Source: Autodesk)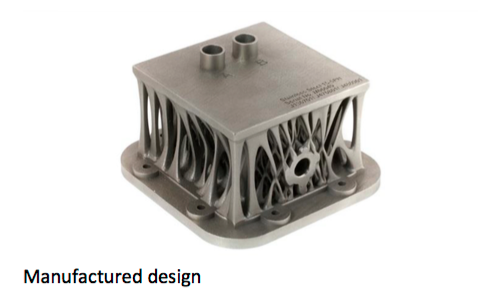 Exhibit 7: An Optimized Engine Block - Design created using Within Software (Source: Autodesk)
Delcam
Autodesk acquired Delcam for $284.6 million in February 2014. In FY 2012, Delcam was previously listed in the London Stock Exchange and had £47.1 million in revenues which was 12% higher than the previous year. Delcam helps Autodesk go deeper into the manufacturing domain. It provides end-to-end software solutions for the manufacturing industry (automotive, aerospace, footwear and healthcare) from preparation of designs for production to the manufacture of molds, tools, dies with complex geometries. Delcam extends Autodesk's capability beyond design and into the manufacturing shop floor. Even though this acquisition is not directly related to 3D printing, it is complementary to its strategy.
Cloud of Activism
Activist investors have taken large stakes in the company and have acquired seats on the board.
| | | | | |
| --- | --- | --- | --- | --- |
| SEC Filing Date | Entity or Person | Citizenship or Place of Organization | No. of Shares | % of Total Outstanding Shares |
| 09/21/16 | Soroban Master Fund LP | Cayman Islands | 11,193,847 | 5.00% |
| 09/21/16 | Soroban Capital GP LLC | Delaware | 17,835,141 | 8.00% |
| 03/10/16 | Eminence Capital, LP | Delaware | 13,079,213 | 5.80% |
| 03/10/16 | Eminence GP, LLC | Delaware | 10,610,020 | 4.70% |
| 03/10/16 | Sachem Head Capital management LP | Delaware | 12,890,000 | 5.70% |
| 03/10/16 | Sachem Head GP LLC | Delaware | 7,175,000 | 3.20% |
| 12/31/15 | Lone Pine Capital LLC | Delaware | 5,732,050 | 2.50% |
| 12/31/15 | Clearbridge Investments, LLC | Delaware | 15,401,064 | 6.99% |
| 12/31/15 | Soroban Master Fund LP | Cayman Islands | 8,580,685 | 3.80% |
| 12/31/15 | Soroban Capital GP LLC | Delaware | 12,800,490 | 5.70% |
Exhibit 8: 13-D Filing Source: SEC.GOV
But their end-game is not clear. The activists could ask for more cost-cutting, but there's a limit to that and if one is not careful talent could desert the company. These investors care about near-term gains. In FY 2015, the company repurchased millions of shares. As of quarter ending July 31, 2016, 1.5 million shares were available for repurchase under the current approval by the board of directors.
Quarter Ending

No. of Shares Repurchased (in Millions)

Avg. Price Paid (Per Share)

Total Amount (In Millions)

07/31/16

3

$55.88

$167.64

04/30/16

1.8

$56.75

$102.15

01/31/16

1.6

$62.16

$99.46

10/31/15

3.2

$46.33

$148.26

07/31/15

2.1

$52.87

$111.03

04/30/15

1.6

$60.61

$96.98

Total

$725.51
Exhibit 9: Autodesk Common Stock Repurchase Program - Last Six Quarters Source: SEC.gov
Compared to paying dividends, share buybacks can be a very tricky business. It could help boost the share price in the short term, but the business eventually has to show growth. In this case, any more stock repurchases may not add much value, given the run-up in share price and lack of growth.
The Media and Entertainment (M&E) operating segment could be sold and the proceeds could be issued as dividends or invested in more share buybacks. This segment may be seen as not being central to its expertise in engineering design. This operating segment had about $160 million in revenue in fiscal year 2015 and that was a decrease of 4% from the previous year. This segment is small compared to Architecture, Engineering, and Construction (AEC), manufacturing and Platform Solutions and Emerging Business (PSEB). These three segments had $949 million, $724 million and $670 million in revenue in FY 2015, respectively. M&E segment was just 6.3% of the total revenues. So, the upside of selling this business is very limited.
Finally, the company itself could be sold. But, given the near-term uncertainty in the business and the current valuation of over $15 billion, this is a low probability event.
Conclusion
A move into 3D printing fits well with Autodesk's vision " to help people imagine, design, and create a better world." It is an iconic company with great brand recognition (among engineers). If you bought the stock around its 52-week low of around $41, it may be prudent to take some profits. Buy the stock at much lower prices, once the cloud of activism clears, assuming Autodesk is still standing as an independent company.
If you liked this report, you may also like my report on PTC.
Disclosure: I/we have no positions in any stocks mentioned, and no plans to initiate any positions within the next 72 hours.
I wrote this article myself, and it expresses my own opinions. I am not receiving compensation for it (other than from Seeking Alpha). I have no business relationship with any company whose stock is mentioned in this article.