Note: I have covered Capstone Turbine (NASDAQ:CPST) previously, so investors should view this article as an update to my earlier publishings on the company.
This morning, Capstone Turbine added just another chapter to its seemingly never-ending saga of secondary offerings.
This time, the company sold, in quintessence, 6,300,000 shares at roughly $1.20 coupled with warrants attached to purchase another 6,300,000 shares at an exercise price of $1.34 for net proceeds of $6.8 mln - by far the lowest price at which the company has ever sold new shares to the public and a far cry from the terms achieved on the last offering back in April.
Immediate dilution for existing shareholders will be roughly 20%, with this number potentially rising to almost 40% should the attached warrants be executed. Moreover, the additional dilution might occur at a much lower than the currently determined $1.34 execution price, given the anti-dilution adjustment clause governing the warrants:
Each Series A Warrant will have an initial exercise price of $1.34 per share of Common Stock, and the exercise price (but not the number of underlying shares of Common Stock) will be subject to a "full ratchet" anti-dilution adjustment if the Company issues or is deemed to have issued securities during the two and one-half year period following the issuance of the Series A Warrants at a price lower than the then-applicable exercise price.
And if an unexpected, substantially discounted and highly dilutive capital raise with rather miniscule proceeds wasn't already bad enough, management had more ugly news to offer, albeit well hidden in the offering prospectus:
The Company's estimated revenue for the quarter ended September 30, 2016 is approximately $15 million compared to $17.9 million for the quarter ended September 30, 2015. We estimate that our gross margin for the quarter ended September 30, 2016 will be less than our gross margin of 11% of revenue for the quarter ended September 30, 2015.
The Company is estimated to have received and booked new product orders totaling approximately $8 million during the quarter ended September 30, 2016, representing a 1:1 book-to-bill ratio, compared to $8.4 million of new product orders received and booked during the quarter ended September 30, 2015 which represented a 0.7:1 book-to-bill ratio.
The Company's estimated cash and cash equivalents, including restricted cash, as of September 30, 2016 are approximately $16 million compared to $16.7 million as of March 31, 2016.
The Company's estimated outstanding borrowings under its revolving credit facility as of September 30, 2016 were approximately $6 million compared to $9.5 million as of March 31, 2016.
To put some of these numbers into perspective, let's take a look at both the quarter-over-quarter and year-over-year comparison:
| | Q2/2017 | Q1/2017 | Q2/2016 |
| --- | --- | --- | --- |
| Revenues | 15,0 mln | 19,1 mln | 17,9 mln |
| Gross Margin | <11% | 16% | 11% |
| Cash | 16.0 mln | 24.0 mln | 15.6 mln |
So the company obviously burned another $8 mln in cash during Q2 on just $15 mln in revenues - far below analysts' consensus expectations of roughly $20 mln. In addition, gross margins are expected to come in at multi-year lows.
The company's product order intake amounted to roughly $8 mln for a book-to-bill ratio of roughly 1:1.
While management in previous calls already pointed to temporarily lower gross margins as a result of increased shipments of the company's new C1000 signature series, the large revenue miss and the ongoing huge cash burn are highly disappointing.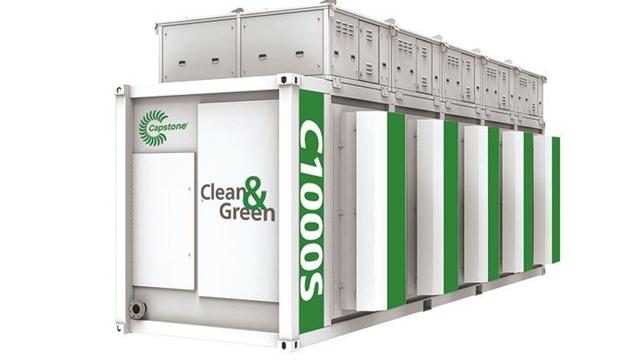 Picture: C1000 Signature Series - Source: Capstone Turbine, Inc.
Based on year-to-date results, management's stated target for 4-5% revenue growth over the $85.2 mln recorded for FY16 looks increasingly unrealistic, and investors should actually prepare for another decrease in revenues in FY17.
Moreover, dilution will have to continue at an increased pace going forward. Including the $6.8 mln in net proceeds from Tuesday's offering, the company's cash balance stands at $22.8 mln, but this includes $5 mln in restricted cash, currently serving as collateral under the company's credit line with Wells Fargo (NYSE:WFC).
With just $17.8 mln in cash effectively available to Capstone Turbine and the burn rate remaining elevated, investors should prepare for new offerings basically each quarter now.
As evidenced by the poor terms of Tuesday's offering, the company will face more and more difficulties to successfully access the capital markets in a sufficient way going forward, with management at some point turning to some kind of death-spiral-financing being the most likely outcome here.
Furthermore, the recent lock-up period for the company's existing at-the-market offering program expired last month, and unlike the April offering, Capstone Turbine obviously did not enter into a new lock-up period in connection with Tuesday's offering.
As evidenced by Tuesday's news, the concerns raised in my previous articles on the company were highly justified:
Capstone Turbine has been a public company for close to 16 years now and NEVER recorded a profitable quarter during this time. The company's reverse split-adjusted initial public offering price was $320 with the shares peaking at almost $2,000 closely thereafter.

The company has burned hundreds of millions in cash raised from investors on an ongoing basis over time and actually didn't exactly thrive even in the heydays of the oil price two years ago. While quarterly revenue peaked at almost double current levels at that time, the company's losses were actually even higher due to an inflated cost structure and poor management.

Unfortunately management hasn't exactly changed from that days and more or less the same people that weren't able to squeeze out a profit of the business at almost double current revenue levels, are now in charge of consolidating the business at half of its former size.

So, investors in Capstone Turbine will have to prepare for another disappointing performance in FY17, and actually should not take management's "conservative" 4-5% growth guidance as the low end of their expectations. If history is any lesson, the company might easily manage to miss even this dismal guidance by a mile going forward.
Bottom line:
Capstone Turbine's business continues to remain in the doldrums and is seemingly getting even worse from both a revenue and a cash burn perspective. Accordingly, investors will have to prepare for another year of decreasing revenues and increasing cash burn.
Dilution will have to continue at an accelerated pace in order to keep the company afloat with conditions for upcoming capital raises expected to get tougher and tougher and most likely ending up in some kind of death-spiral-financing at some point.
In light of Tuesday's disheartening news, I would expect the shares to break below the $1 level over the next few sessions and the stock to become vulnerable to another reverse split going forward.
Management continues its uninterrupted streak of broken promises and underachievement while investors are paying the price.
With the stock seemingly on its way to new all-time lows, investors should finally sell their holdings and move on. Even a short sale looks still promising here given expectations for further capital raises in the not-too-distant future.
Disclosure: I/we have no positions in any stocks mentioned, and no plans to initiate any positions within the next 72 hours.
I wrote this article myself, and it expresses my own opinions. I am not receiving compensation for it (other than from Seeking Alpha). I have no business relationship with any company whose stock is mentioned in this article.
Editor's Note: This article covers one or more stocks trading at less than $1 per share and/or with less than a $100 million market cap. Please be aware of the risks associated with these stocks.