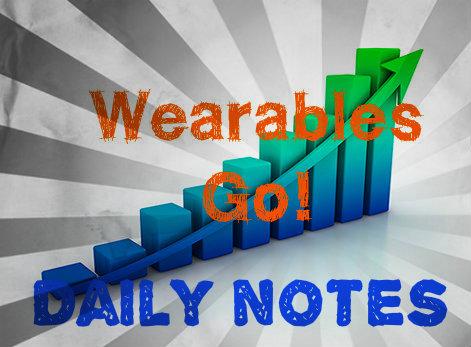 Welcome to the Deja Vu issue of Wearables Go! Daily Notes.
Note: To get these Wearables Go! Daily Notes as soon as they are published: just click on my profile above; press the big, orange "Follow" button; and choose the real-time alerts option.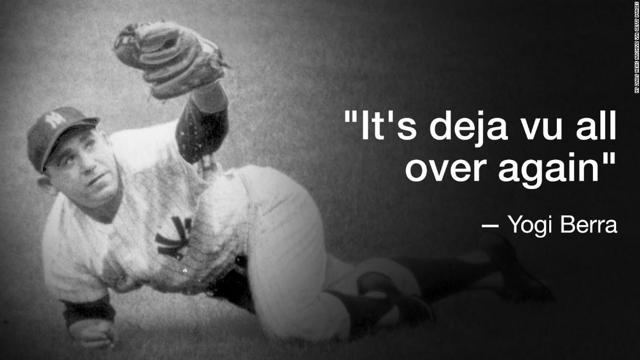 Fan favorite Yogi Berra might say about Facebook's (NASDAQ: FB) recent Oculus Connect 3, "It's deja vu all over again."

Watching OC3 this month, it was hauntingly reminiscent of another famous tech presentation from an earlier time. Two young, brash, successful CEOs each with a history of controversy on a big stage in front of an important audience. Each young CEO presenting new technologies that would become milestones in tech history. The Cupertino venue for Apple Computer (NASDAQ: AAPL) and the San Jose location for Facebook's OC3 event only a few miles distance from each other in space, but thirty-two years apart in time. The earlier event is, of course, the 1984 Apple Computer shareholder meeting where Steve Jobs introduced the original Macintosh.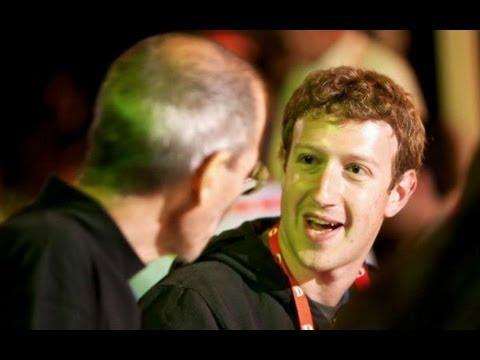 The mutual admiration between Jobs and Zuckerberg may have been based in part upon their shared abilities to recognize and develop revolutionary technology products. Jobs was more than a mentor for Zuckerberg. Despite the differences in age and experience, they were contemporaries within an exclusive group whose members have changed the way we do business and live our lives.
Please use the interactive player below to view Steve Jobs presenting the Macintosh in 1984:
That Macintosh presentation never loses its magic along with the 1983 Apple keynote address and its presentation of the legendary commercial ad "1984". On a personal note, I was with my dad watching the Superbowl when Apple's 1984 TV ad was aired. Dad was an electrical engineer recognizing the innovative quality in the first Macintosh as we became early adopters of this PC in 1984. There are always the "flat-earthers" who call every new technology a fad as many said about the PC back in that day and time. But in 1984 when you turned on the Apple Macintosh it did the same thing right back at you. Turned on and tuned in you knew that you were experiencing something special, revolutionary, and very important with far-reaching implications. The Apple Computer company's Macintosh personal computer was a milestone in technology products.
Today's recent OC3 event by comparison brings a young, wearables technology to us in a virtual reality product called Oculus Rift that is just as compelling and revolutionary as the PC was in 1984. Perhaps more so. As you view the following several minute demo excerpted from OC3, consider the number of possible applications ahead for this technology:
The future of VR and AR technologies is very bright and the strong potential for both opportunity and disruption should be uppermost in the minds of forward-thinking investors.
Today's advances in wearables technologies are occurring on multiple fronts ranging from mobile health to VR/AR. Today's advancements owe a debt of gratitude to previous generations of technology pioneers who blazed a trail forward. In many ways, Mark Zuckerberg and his team at Facebook's Oculus are standing upon the broad shoulders of an earlier team of tech warriors who worked so diligently to bring us the Macintosh from Apple Computer. One can't help but feel that the mentor, Steve Jobs, would be very proud of his protege, Mark Zuckerberg and his team at Oculus.

Vuzix (NASDAQ: VUZI) is a leading maker of smartglasses for whom the good news continues in a prelude to its full-release of its very promising new product, the M300 Smartglasses. In addition to yesterday's announcement of 4 new customers/partners, and the recent award of Enterprise Wearable Device Of The Year Award; today's news is of yet another partnership with Austrian ANYLINE with Vuzix's industry-leading, mobile OCR (Optical Character Recognition) application.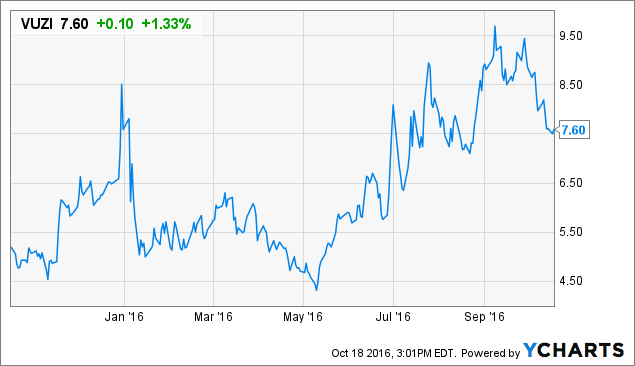 DexCom (NASDAQ: DXCM) offers wearables devices for continuous glucose monitoring. The company has announced a pair of high profile appearances at the Stevens 2016 Fall Investment Conference and the Credit Suisse 25th Annual Healthcare Conference. These November 8th and 9th presentations will occur shortly after DexCom's Q316 earnings release and conference call.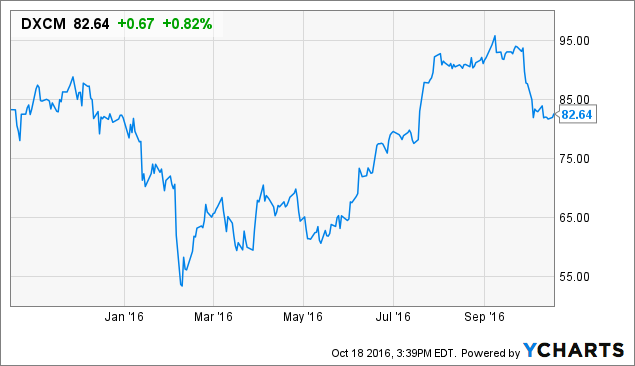 Taser International (NASDAQ: TASR), a leader in the wearables body-worn camera industry, announced that it will employ another type of wearables technology, virtual reality, in its marketing efforts. Axon, a business unit of Taser, is making available a VR presentation to all law enforcement via a mobile app. From body-worn cameras to the employment of VR headsets, Taser is advancing its enterprise by harnessing wearables technologies.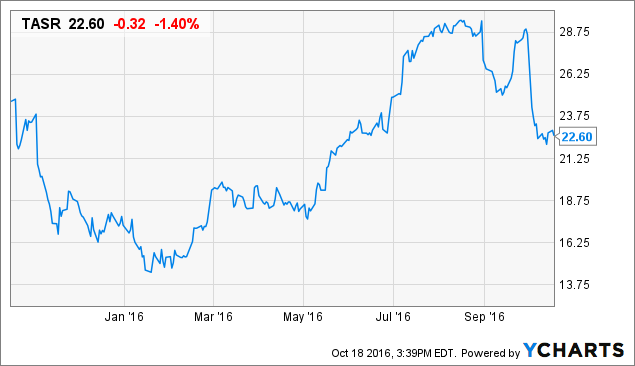 Fitbit (NYSE: FIT): Proving why it is smart to release new products and updates ahead of the high volume holiday sales season, Fitbit acknowledged two bugs in the recently updated Charge 2 related to distance tracking. The company has released a software update as a fix. The wrist wearables category leader will announce Q316 financial results on November 2, 2016 after the close of trading.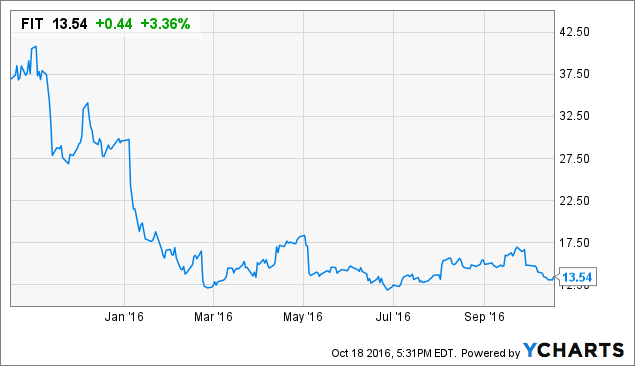 Nvidia (NASDAQ: NVDA): Moore's Law is expected to slow from doubling the number of transistors on a chip every two years, to a slower pace of doubling every 2 1/2 years. This forecast hasn't slowed the race for faster and more powerful graphics cards between competitors Nvidia and AMD (NYSE: AMD). These supply chain companies for the emergent VR/AR industries are battling for position. This competition is resulting in a pricing war.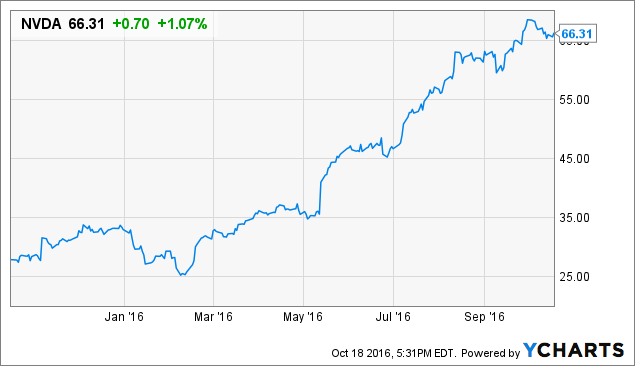 STMicroelectronics NV (NYSE: STM): The wearables revolution marches on in mHealth. STMicroelectronics is part of a cooperative effort to create the HC1100 wireless, wearable technology that will target the existing 5 billion wired wearable biosensors utilized annually.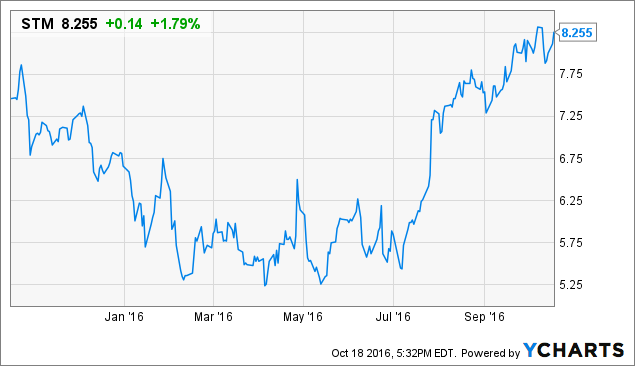 Apple's early role in helping to pioneer the mobile health (mHealth) category includes its wearables device the Apple Watch as part of its ecosystem. Leadership in the rapidly growing mHealth category bodes well for the future of Apple shareholders and it is also good for society at large. Very few companies, if any other, can match Apple's engineering and design prowess. And when it comes to marketing and launching a product for worldwide distribution, then Apple checks all of the boxes.
So with all of these strengths and resources, why have sales of the Apple Watch struggled? A partial answer lies within the company's relentless drive to prompt consumers to purchase Apple's core product, the iPhone. No iPhone, then no Apple Watch. This has greatly limited the market for sales of the Watch. Other factors in limiting sales have been price and a less than one-day battery life. The Watch tries to deliver a great number of applications and functions that all draw power down from the battery quickly. Some might consider this a design flaw that cannot be corrected until either battery technology advances, or the design of the Watch's software changes. Neither event appears imminent.
The declining sales summary of the Watch's original version promises to improve with the advent of the Apple Watch 2 that was released last month. The new version includes these updates and upgrades as reported by CNET. But what shareholders might like to see is a concerted effort by Apple's engineering and design teams to pioneer the mHealth market. This promises to become a huge area of growth for many years to come and Apple's leadership in this category could hasten the pace of developments. This would be a win-win for shareholders and society in general.
Global macro-trends of rising healthcare costs to unsustainable levels combined with the obesity/sedentary lifestyle pandemics make the need for solutions an urgent priority. Enter the concept of preventive healthcare. Increased activity, combined with decreased caloric intake, plus healthy sleep, and a "less stress, increased peace" attitude are the goals of the Apple HealthKit.
Healthcare is a multi-billion dollar market in need of solutions to reduce costs and increase effectiveness. The Apple Watch and HealthKit ecosystem can contribute a partial solution to the global challenges facing society. The question now is, will Apple step up to assume its rightful place as an industry leader in pioneering this growing mHealth market?
The answer to this question appears to be a resounding, Yes! This CNBC interview with Apple analyst Alex Webb is very telling:
The above interview speaks to Apple's growing commitment to the mHealth category among the consumer and the enterprise market, reference the recent Aetna deal with Apple.
The following video communicates on Apple's efforts to provide the medical research community with the tools to advance their work via Apple's ecosystem with the CareKit and ResearchKit apps.
Future applications and sensors may improve the Watch's ability to monitor the heart and glucose levels. Apple has always embodied the ideals of a company is a force for good in our world. And the growing presence of this tech giant as a pioneer and innovator in the mHealth and wearables categories is a net positive for the entire category. Competing wearables companies may actually benefit as Apple expands the entire category from the high end of the market.
Apple shareholders will benefit from an increasing revenue stream in this high growth space. And perhaps best of all, society will begin to receive urgently needed solutions to the problems associated with the unsustainable rising costs of healthcare. Global populations will have an effective set of tools to battle the obesity and sedentary lifestyle pandemics. In this case, a paraphrase of the old adage that 'using your Apple Watch every day will keep the doctor away' may actually ring true.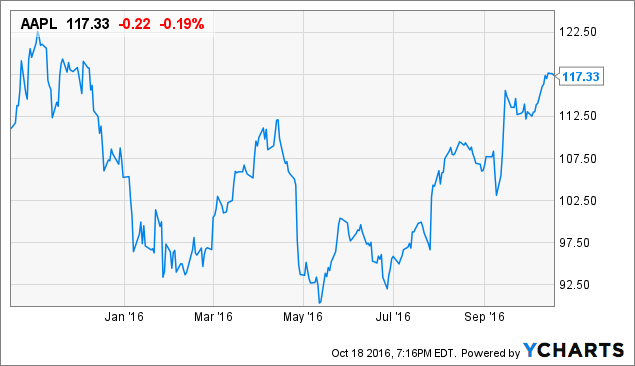 The number of publicly traded wearables-related stocks continues to grow via IPOs, M&A, and the innovation of new technology by existing public companies. This is a fascinating category that is still in its nascent stages. Prescient investors are watching wearables closely for both opportunities in new applications of innovative technologies, and also for the disruption of traditional industries by these new technologies.
There is a seismic shift underway in the business and investment landscapes, and the wearables technology revolution is the driver of this tectonic evolution. No investor can afford to be unaware of the wearables revolution or its rapidly moving developments. Please use the follow button at the top of the page to receive Wearables Go! Daily Notes and also wearables-related articles by Bull & Bear Trading.
Thank you for reviewing Wearables Go! Daily Notes. Free trial our Wearables Go! service in the Seeking Alpha Marketplace for two weeks. No commitment necessary and zero cost to you.
Lucrative Ideas

I read my first Bull & Bear Trading article on Fitbit in May and began tracking FIT based upon your recommendations. My cost averaged position was about $12 and I just sold above $16 for a nice gain this week. Your research was very helpful and I look forward to Wearables Go! becoming a valuable resource for my short-term trading and long-term investing. Thanks Bull & Bear Trading! Looking forward to reading your next BIG ideas!!
The wearables and mHealth categories are in the early days of a classic technology bull market. Ready? Go!
Best,
Michael Patrick
Editor
Bull & Bear Trading / Wearables Go!
Disclosure: I am/we are long AAPL, FIT.
I wrote this article myself, and it expresses my own opinions. I am not receiving compensation for it (other than from Seeking Alpha). I have no business relationship with any company whose stock is mentioned in this article.