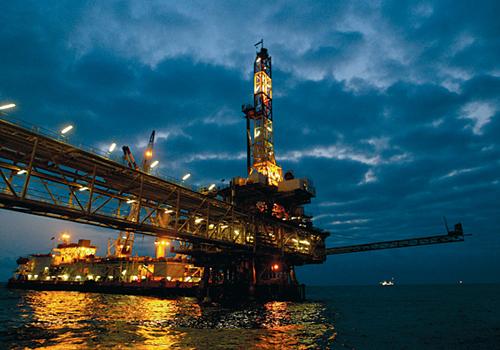 FMC Technologies (NYSE:FTI) reports Q3 earnings after-hours. Analysts expect revenue of $1.15 billion and EPS of $0.23. Estimates imply no growth compared to the $1.15 billion in revenue the company reported in Q2 2016. Investors should focus on the following key items:
FTI Is Likely To Miss Revenue Estimates
I find it difficult to believe that FTI will meet revenue expectations. First of all, Q2 revenue fell 5% in comparison to the $1.2 billion reported in Q1. Secondly, revenue has fallen for four consecutive quarters.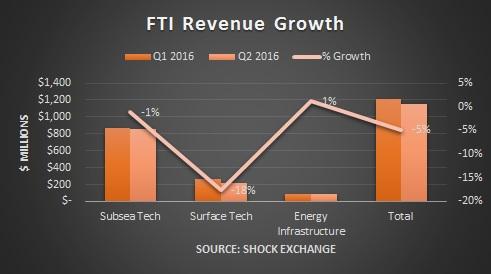 The company experienced declines in Subsea Tech (its bread and butter) and Surface Tech, while Energy Infrastructure was up 1%. Revenue from Subsea Tech has also declined for four consecutive quarters. I do not see a compelling reason it should change this quarter.
Though oil prices have spiked above $50, many deepwater projects are uneconomical. The consensus among experts is that offshore or deepwater will be the last segment of the oilfield services space to rebound. That does not bode well for FMC Technologies.
Valuation Has Become Stretched
The company lost the benefits of scale in Q2. Its EBITDA of $98.6 million was down 33% sequentially and 59% Y/Y. EBITDA margins fell to 9%, down from 12% in Q1 and 14% in the year earlier period. That pales in comparison to Dril-Quip whose margins were 38% after cutting SG&A costs to the bone.
FTI's valuation has also become stretched. At $31.40, it has an equity market capitalization of $7.1 billion and an enterprise value of $7.4 billion or 11.4x run-rate EBITDA. That is outside my 7x range for oil services firms. I expect revenue and earnings to continue to decline going forward. Investors should continue to avoid FTI.
Disclosure: I/we have no positions in any stocks mentioned, and no plans to initiate any positions within the next 72 hours.
I wrote this article myself, and it expresses my own opinions. I am not receiving compensation for it. I have no business relationship with any company whose stock is mentioned in this article.