Today, we're going to take a close look at Tesla's (NASDAQ:TSLA) various Gigafactory agreements with Panasonic (OTCPK:PCRFY). Some intriguing recent developments (thank you, SEC) add some color and depth.
But first, let's back up and catch our breath.
I. From Nevada to Bel Air to Mars and Back Again
Monday's piece about how the State of Nevada is faring under its Incentive Agreement with Tesla stirred up a hornet's nest. Seeking Alpha member CoverDrive did a terrific job of encapsulating the debate:
Let's see if I can summarize the discussion.

Business incentives. For believers of trickle-down economics, there are tangible benefits in attracting business/industry to your state or region.

Almost every significant business development is accompanied by some sort of incentive. In an attempt to secure the best incentives, it's beneficial for a company to overstate its business plan. I would have to assume this is a common practice. The question is how much is too much?

Transferable tax credits. Why on earth does the State of Nevada allow it? This amounts to a cash handout with no trickle-down benefit whatsoever. Instead, any recipient should be forced to bank the credits, thus providing an incentive to become profitable.

Gigafactory master plan. The whole concept of a vertically integrated battery factory is just not panning out. Already Tesla is moving its powertrain operations to the GF.

While there's nothing wrong with re-purposing some of the factory, the whole premise was that vertical integration would save 30% of the battery manufacturing cost. In the end, Tesla will be lucky to produce at the same cost as Asian suppliers.

Martian colony. Before heading off to Mars, it would be prudent to experiment with a self-contained, self-sustaining colony on Earth. And what better place to demonstrate the habitat than in Bel Air? Kudos to Elon, who is assembling the colony as we speak.
Thanks, CoverDrive.
II. Panasonic and Tesla: Buffalo buffalo Buffalo buffalo buffalo buffalo Buffalo buffalo.
(For an explanation of that title, see here.)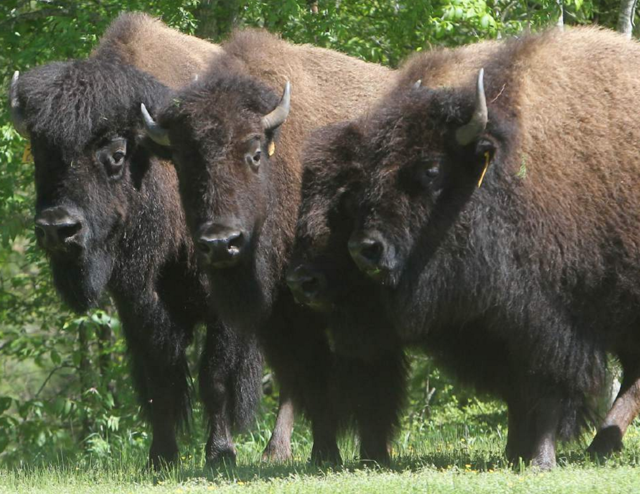 Today, let's shift our focus from Tesla's agreement with the State of Nevada to Tesla's various Gigafactory agreements with Panasonic.
Tesla has made this especially topical in view of its announced collaboration with Panasonic for the production of photovoltaic cells at SolarCity's (NASDAQ:SCTY) Buffalo, NY, plant:
The parties intend for Panasonic to begin PV cell and module production at the Buffalo facility in 2017. Tesla intends to provide a long-term purchase commitment for those cells from Panasonic.
This news makes my head spin. It seems like only yesterday that Elon Musk was rapturously rapping about Silevo PV panels that would become wrapped into the Tesla family thanks to the glorious merger.
Indeed, didn't Evercore (NYSE: EVR) and Lazard Frères & Co. LLC (NYSE: LAZ) just pocket many millions of dollars for their analyses demonstrating the wonderful synergies resulting from Tesla enjoying the benefit of Silevo's PV manufacturing prowess?
The Panasonic deal in Buffalo is, as yet, a non-binding letter of intent. Details TBD and TBA.
But, gentle readers, tell me, how anyone can cast a truly informed vote on this merger without knowing much, much more about the deal?
Once more, CoverDrive, in a comment to the Seeking Alpha piece announcing the deal, hit the nail on the head:
It makes you wonder what Elon had to give up to get this agreement signed. It was obviously done in a hurry and he was certainly not in a strong bargaining position. As far as timing, I think that as soon as a verbal agreement was reached, Elon sent out his tweet to proclaim that a capital raise would not be necessary this quarter.
There is lots of fascinating speculation about this deal in a terrific article by EnerTuition, and in the comments to that piece.
Obviously, I don't know the details. My guess, though, is that the Buffalo deal will resemble the one Tesla and Panasonic struck in Nevada. So, pay careful attention to what follows…
III. Yup, I think the Tesla's Gigafactory agreements with Panasonic are quite important.
I've written extensively about the Gigafactory agreements between Tesla and Panasonic. See here, here and here for recent examples.
Why am I so curious about the Nevada facility? Because Tesla promises the $5 billion factory is the key to achieving enormous battery cost savings that will make it possible to price the Model 3 for the mass market.
It's no exaggeration to say profitability of the Model 3 depends on the fulfillment of that promise.
Tesla made heavy redactions to its agreements with Panasonic before filing them with the SEC, so it's impossible to determine the precise details of the deal. However, several recent developments give us a better picture, so let's take a look at where things stand.
In one of those developments, the U.S. Securities and Exchange Commission required Tesla to refile the Panasonic agreements with fewer redactions. The refiled agreements can be found in a Form 8-K filed on October 11.
So, with thanks to the SEC, let's today take a look at what's now revealed and what remains concealed.
IV. The Basic Structure of the Agreements
We begin with a quick outline of the various Gigafactory agreements. (Our focus here is the agreements first entered into in 2014 for the Nevada cell production, and not the earlier Supply Agreement for Japanese-manufactured cells for the Models S and X.)
The indicated dates are those appearing in the contract documents. Most of these documents have since been amended. And, remember, all the documents that have been disclosed are redacted, some quite heavily.
Non-Disclosure Agreement (July 31, 2014). This one, of course, has never been disclosed, and presumably governs treatment of the parties' respective "confidential information" (trade secrets, pricing, etc.).
Letter Agreement (July 3, 2014). Short and sweet; Tesla will build a Gigafactory, Panasonic will supply the equipment, machinery, tooling, etc.; "provided, however, that the schedule, amount, contents and other conditions" for each such investment will be separately approved in writing by both parties. Further details to come in later agreements.
Investment letter agreement (October 1, 2014). A letter to "Dear JB-san" in which Panasonic's Shinji Sakamoto recapitulates the deal's essential structure from the July Letter Agreement. The letter makes clear that Panasonic will recover its "Investment Cost" by Tesla's commitment to buy an "agreed quantity" of cells for a fixed price, all as detailed in (1) General Terms and Conditions and (2) a Production Pricing Agreement.
General Terms and Conditions (October 1, 2014). This is the mother of all Gigafactory agreements. I'll discuss it more extensively in a moment. For now, the short version is that it details the procedures for how the parties will agree on Panasonic's investment and Tesla's purchase obligations. It deals with invoicing, payments, warranties, liability for breach, term and termination.
Production Pricing Agreement (October 1, 2014). Perhaps the most heavily redacted of all, this agreement details how each Panasonic investment in factory equipment becomes translated into a Tesla payment obligation. As I described some months ago, it was this agreement that was amended to saddle Tesla with a "Safety Stock" obligation.
Factory Lease (December 1, 2015). The Factory Lease's principal purpose is to protect Panasonic's investment in the Gigafactory equipment. I've described it in more detail here. Thanks to the SEC, we now know one additional feature of the lease: the lease term runs for 10 years after Panasonic begins manufacturing cells (so, presumably, the term will expire in late 2026).
V. The Mother of All Agreements
OK, back to that mother of all Gigafactory agreements, the General Terms and Conditions.
The General Terms sets forth two separate pathways for determining how many Gigafactory cells Tesla will buy from Panasonic:
First, Production Planning which leads to Panasonic's purchase and installation of cell manufacturing equipment.
Second, the Order Process, by which Tesla agrees to buy specified quantities of cells at specified times.
Production Planning
Each month, Tesla makes a non-binding forecast of how many cells it will need.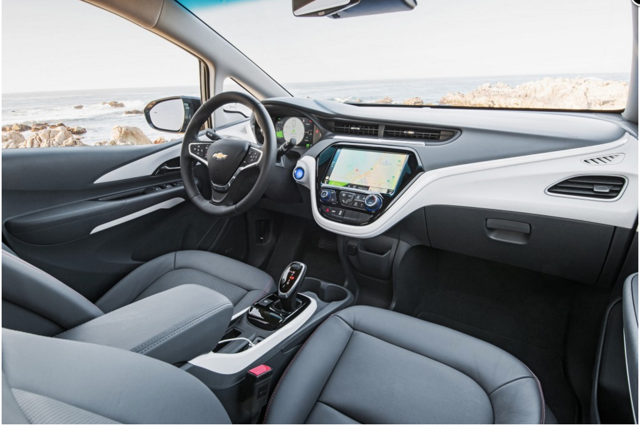 (Coming soon: the Chevy Bolt. Which really will be here in 2017. And really will cost less than $40K. GM photo)
Tesla and Panasonic then meet to come up with a Production Plan, presumably including Panasonic's purchase of production equipment ("Seller's Property"); and...
Finally, the crucial provision: Panasonic will buy and install the production equipment consistent with the Production Plan, but only if it has Tesla's consent, to be set forth in a separate agreement.
Why the formality of yet another contract? Because once Panasonic buys the equipment, Tesla becomes obligated to pay Panasonic back, plus some rate of return on investment.
Exactly how much return on its equipment investment has Tesla guaranteed to Panasonic? Ah, well, those details remain confidential. The heavy redactions on the filed agreements make it impossible to say.
The Purchase Order Process
Once the parties have a Production Plan, Tesla issues a Purchase Order specifying how many cells it wants, and when Panasonic can either accept the Purchase Order or propose alternate terms.
Once the parties are on the same page, the Purchase Order becomes a contract, with most of the contract terms being filled in by the (A) General Terms and Conditions and (B) Pricing Agreement.
The Relationship between Production Planning and Purchase Orders
Is the "separate written agreement" required before Panasonic can purchase equipment under Section 1.1 of the General Terms the same as a "Contract" for the purchase of "Goods" (cylindrical cells) under Section 1.4?
The redactions obscure the answer, but my best guess is that a "separate written agreement" is different from a contract. In the end, it doesn't really matter. A contractual obligation is a contractual obligation no matter the manner in which formed.
VI. The Mother of All Contractual Obligations
Whether by way of a "separate written agreement" or by way of a "Contract," we now know that at some point after September 2014 Tesla and Panasonic entered into a written deal obligating Tesla to purchase $1.7 billion in cylindrical cells over some specified period of time.
$1.7 billion is a massive contractual obligation. I believe it is the largest single contractual obligation Tesla ever has undertaken.
Even Tesla's agreement with the State of Nevada indicates Tesla will spend only $1.4 billion on the Gigafactory (the remaining $3.6 billion in Tesla's $5 billion budget are to come from third parties). And Tesla is not even obligated to spend any of that. It's simply that Tesla risks having tax abatements and tax credits clawed back if it fails to spend at least $3.5 billion.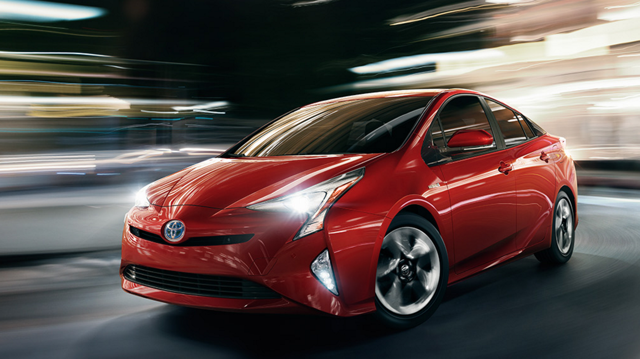 (The Toyota Prius. A sensible car for people who truly do care about saving the Earth. Toyota photo)
Astonishingly, at least to me, Tesla did not disclose this $1.7 billion obligation at or near the time it was incurred.
No mention of the obligation appears in Tesla's 2015 Annual Report, even though Generally Accepted Accounting Principles would seem to require that such an obligation be disclosed in the financial statements.
Instead, Tesla's 2015 year-end financial statements show the total "purchase commitments with all vendors" as only $538 million. That's quite a bit different from what we now know to be the accurate figure of $2.238 billion.
Does the amount of $1.7 billion seem material? Does a failure to disclose a liability of that nature seem misleading?
If your answers are other than yes, and yes, I'd be curious to hear why.
VII. Hey, let's bury the important news…
So, how did we finally learn about this $1.7 billion liability?
Not, as we've already discussed, from the 2015 10-K.
Not from the 10-Q for either Q1 or Q2 of 2016, either.
Not from the S-4 filed August 31 in connection with the proposed SolarCity merger.
Not in the first three S-4 amendments filed thereafter.
No, we learned about the $1.7 billion obligation only on October 7, the third amendment to the S-4.
And, even there, it appears only as a footnote on page 155, with absolutely no mention anywhere else by Tesla about such a hugely material insertion.
Why did Tesla finally disclose this, albeit in a footnote buried deep in a document that, with exhibits, runs to more than 300 pages?
Did the SEC require it? Did the auditors learn of it and become nervous? Was Jason Wheeler suddenly overcome with some crisis of conscience?
We don't know, and perhaps we never will.
VIII. Guess what else Tesla knows, but isn't telling?
Is there more important information about the Gigafactory cells and batteries that Tesla is not disclosing?
Why, yes, I believe there may be.
Tesla now knows it must pay Panasonic $1.7 billion for the equipment Panasonic has agreed to install. And Tesla knows this payment will be made by means of cell purchases over a period of time.
So, it would appear, Tesla now knows what those cells will cost. Perhaps not precisely, but it certainly has a very good idea.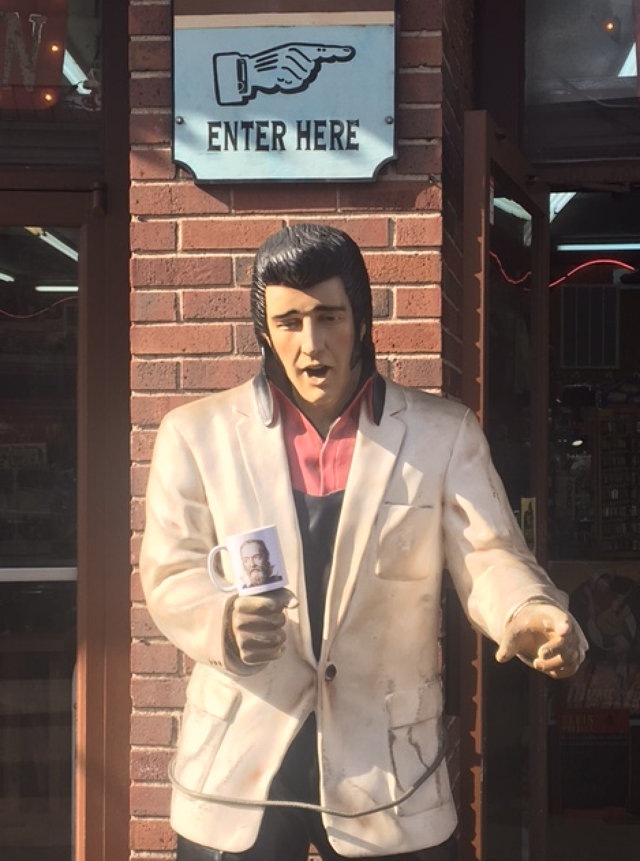 (There's only one cure for this body of mine, that's to have the mug that I love so fine. Q3 results coming soon... Uncle Brian photo)
Tesla also knows its own costs for assembling the cells into modules and battery packs. At the very least, it knows how much it cost to do so for the Model S and Model X.
So, I surmise Tesla also has a very good idea of what the battery for each Model 3 will cost. (I wonder if anyone at the Q3 conference call will bother to ask Elon Musk or Jason Wheeler.)
It's been said before, but let me say it again: the Gigafactory contracts transfer the pricing risk from Panasonic to Tesla.
Tesla investors had better hope that the nascent deal with Panasonic in Buffalo is not as terrible as the deal Tesla cut in the Nevada desert.
But, again, as CoverDrive shrewdly observed, there's lots of reason to believe it is just as terrible. If not more terrible.
IX. One Further Gift from the SEC - Change in Control Detail
Tesla's 8-K filing illuminates one further detail that was earlier obscured by redactions: either party has the right to terminate the Factory Lease if the other party experiences a "Change in Control Event" that would materially and adversely affect the interests of the terminating party.
If, for instance, Tesla were acquired by Apple (NASDAQ:AAPL) (the favorite fantasy of many), and Apple were to announce it intended to use batteries from LG Chem instead of Panasonic, then Panasonic would have the right to terminate both the Factory Lease and the General Conditions. In other words, the whole deal would be called off.
According to a newly-unredacted portion of the General Conditions, the party exercising the termination right would be entitled to a sizable payment: $1.5 billion during early years, $1 billion after that, and $500 million yet later in the deal. The applicable time periods, alas, remain redacted.
The definition of "Change of Control Event" includes not only a takeover of a party by an outside group, but also the party's merger with or into another entity, or a sale of all or substantially all the party's assets.
Is Tesla's merger with SolarCity a "Change of Control Event?" Possibly not, given that Tesla has chosen to isolate SolarCity as a standalone subsidiary in its corporate structure, almost as if SolarCity is an infectious disease (and the ABL lenders certainly regard it as a malignant bacillus).
Regardless, I have no doubt Panasonic has consented to the SolarCity deal. Indeed, the emerging deal in Buffalo may well be a result of discussions over this very point.
Take another look at CoverDrive's comment, quoted in Part II of this article. And, with the further backdrop of these Change of Control Event provisions, reflect a bit on the enormous leverage Panasonic likely had when striking the deal in Buffalo.
X. Fundamental Questions about Disclosure
Should Tesla have disclosed the $1.7 billion cell purchase commitment long before now?
Of course.
With Tesla investors most obviously depending on the Model 3 as the company's salvation, and with Tesla now having much more precise data about cell pricing, is there any reason not to disclose this information immediately, in advance of any vote on the patently and shamefully self-interested bailout merger?
No, there is not.
Should Tesla and SolarCity divulge many more details about the proposed Buffalo deal with Panasonic before proceeding with this merger?
Yes, indeed.
When the legal challenges come, Elon and Lyndon, don't say you weren't warned.
Disclosure: I am/we are short TSLA VIA OPTIONS.
I wrote this article myself, and it expresses my own opinions. I am not receiving compensation for it (other than from Seeking Alpha). I have no business relationship with any company whose stock is mentioned in this article.
Editor's Note: This article discusses one or more securities that do not trade on a major U.S. exchange. Please be aware of the risks associated with these stocks.