Highlights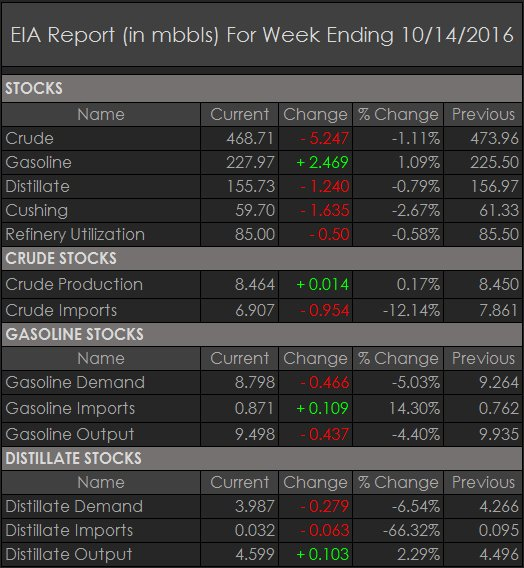 Source: EnergyBasis
Oil bulls will point to this report as a sign that the market is much more balanced than the consensus believes, and the oil bears will point to the drop in crude imports likely being temporary. Whatever the case may be, global storage as a whole has been in steady decline nonstop since March of this year. Yes, some of the oversupply has resulted in petroleum product glut, but that's also quickly disappearing.
At HFI Research, we've written many times since the publication of our piece titled, "Big Picture Outlook - Why We Think Oil Prices Are Heading Higher" that our variant perception is that the oil market is already in undersupply territory. We wrote about this separately in our articles found here and here.
Crude imports have trended broadly lower over the last two months. For those who have followed our reports, we said that crude imports will continue to drop until year-end as floating storage normalizes. The effect of bloating onshore storage with floating storage will end, and result in sub 7 million b/d imports. Even during refinery maintenance season, crude stock dropped a hefty 5.247 million bbls. We expect the broad trend on imports to continue lower and resulting in a much faster storage rebalancing than most of the consensus believes.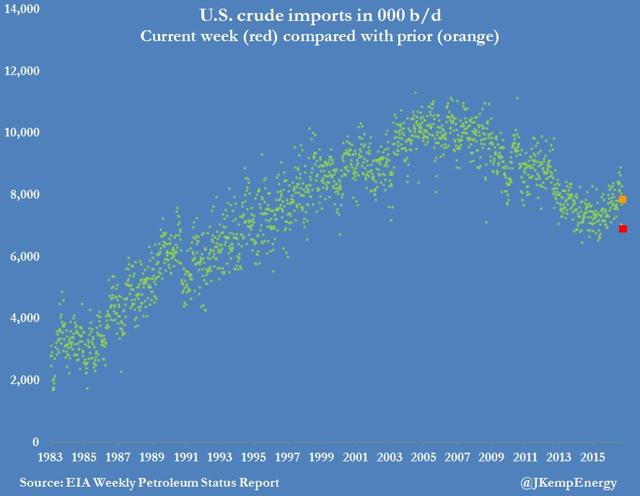 In addition, refinery throughput should start to see a recovery in the coming weeks.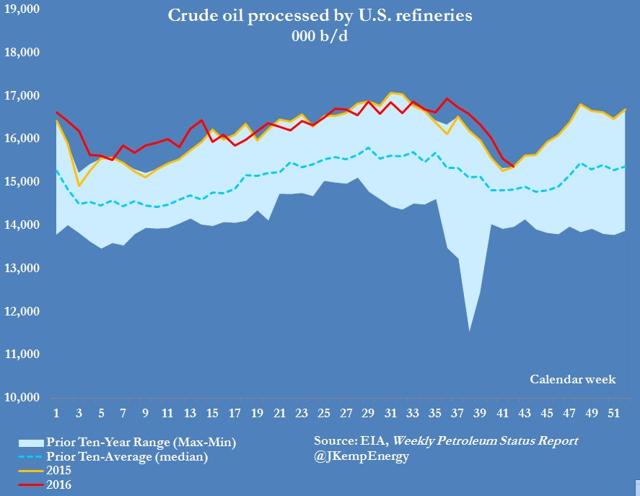 This will also have very meaningful impact on storage levels as we will continue to see draws in crude stock going forward.
Overall, this report highlights what we have been seeing in other parts of the world. Global storage is in decline and oil bears that used storage as the primary source of defense will soon be left with nothing to hide behind. Recent oil price move was highlighted by us last Sunday as we wrote to premium subscribers: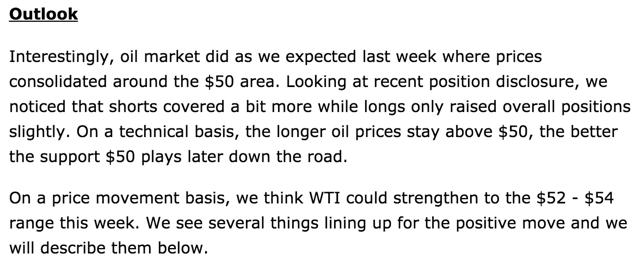 Source: HFI Research Weekly Oil Markets Outlook - Oct. 16, 2016
If you are interested in reading our weekly oil markets outlook reports, please consider signing up here. Thank you for reading our Weekly Oil Inventory Report.
Disclosure: I/we have no positions in any stocks mentioned, and no plans to initiate any positions within the next 72 hours.
I wrote this article myself, and it expresses my own opinions. I am not receiving compensation for it (other than from Seeking Alpha). I have no business relationship with any company whose stock is mentioned in this article.