Company Overview
Pearson Plc (NYSE:PSO) mainly operates in the realm of education, but they also are a well-known media company. Pearson Plc serves educators and students in the North American market by providing courseware, assessments and services. However, their core market is in Europe where the company offers similar products and services in the United Kingdom, Germany, France and Italy. Outside Europe, Pearson Plc also has a strong presence in the Australian education market.
Over the last few years, Pearson Plc has increased its focus on its growth segment, which consists of emerging economies such as China, Brazil and India. In this segment, Pearson Plc operates English -language schools, vocational and higher educational institutions, and offers textbook as well as educational software.
As of October 19, 2016, Pearson Plc had a market capitalization of $7.47 billion and employed around 37,265 people to run its global operation.
Review of Recent Financial Performance

Figure 1: Pearson Plc's Annual Revenue Has Been Gradually Going Down
Over the last few years, Pearson Plc's annual revenue has been gradually going down. Compared to revenue of GBP 5.7 billion in 2010, their 2015 annual revenue came out 21.10% lower, at only GBP 4.47 million.
When it comes to EBITDA, Pearson Plc record over the last five years is equally dreadful. Compared to GBP 1,025 million EBITDA in 2010, their 2015 EBITDA came out at only GBP 681 million, representing a 33.56% decline.
Meanwhile, their total operating expense has increased from GBP 2,373 million in 2010 to GBP 2,891 million in 2015, a 21.83% increase.
Due to declining revenue and increasing operating expenses, Pearson Plc posted a GBP -404 million operating loss last year.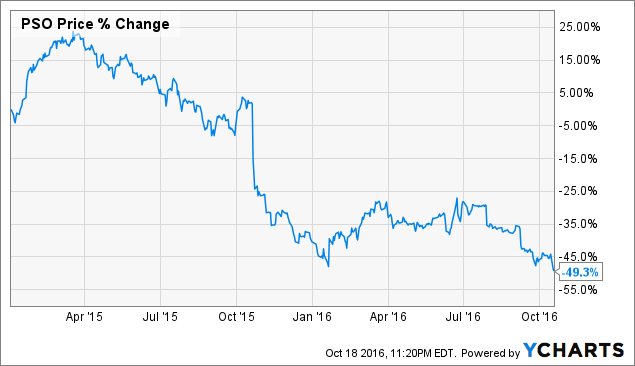 Figure 2: Pearson Plc Stock Price Declined by 49.3% Since the Start of 2015
As a result, Pearson Plc's stock price has gone down from $18.09 per share on January 2, 2015, and currently trading at $9.17 per share, representing a decline of 49.3% over the last 22 months.
Where Pearson is Headed from Here
During the Q2 2016 earnings call, Pearson Plc's CEO John Fallon admitted that "sales were flat in the first-half of the year, and that's broadly what we need to achieve in the second-half of the year."
Prior to that, he talked about the "progress in implementing the growth and simplification plans" that will get them to £800 million or more of operating profit by 2018.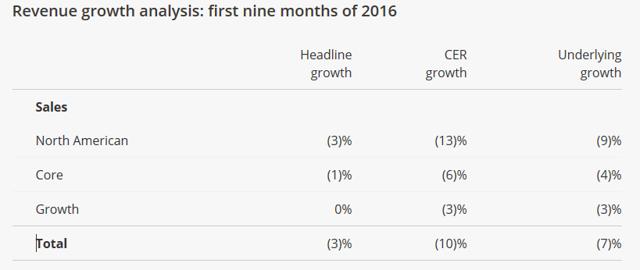 Figure 3: Pearson Plc's Sales Declined by 7% in the First Nine Months of 2016
However, that statement was made long before October 17 when their nine-month Interim management statement came out. The nine-month interim statement mentioned that "sales for the nine months declined 7% in underlying terms due to the expected declines in assessment revenues in the US and UK, but also declines in North American Higher Education courseware due to a further inventory correction by retailers in July and August."
The news regarding declining sales added further bearish pressure on the stock price. Since the release of the statement, their stock price has gone down by an additional 8.3% this week.
However, the statement also mentioned that since September sales trends improved and continued into October.
Conclusion
Although sales declined by 7% in the first nine months, Pearson Plc management said that their guidance for 2016 will remain unchanged for now.
"Sales are trending lower than our expectations in our North American Higher Education courseware business, but a tight focus on discretionary costs means our cost base is also lower than expected. As a result, in 2016 we continue to expect to report adjusted operating profit and adjusted earnings per share," said Pearson Plc in the press release.
We would certainly like to believe the management about their guidance, keeping in mind that the reality might turn out to be completely different at the end of the year.
Regardless, most analysts are confident about the guidance. JPMorgan Chase just increased their price target for Pearson Plc $11.64 which offers a 26.94% upside potential to secondary investors. Keep in mind that this price target came after the nine-month sales report was published, so they have already factored that into the price target.
Disclosure: I/we have no positions in any stocks mentioned, and no plans to initiate any positions within the next 72 hours.
I wrote this article myself, and it expresses my own opinions. I am not receiving compensation for it. I have no business relationship with any company whose stock is mentioned in this article.