Introduction
The larger investing and economic environment is a primary interest of mine. The big picture is fascinating and frankly more important to investment decisions than any government data release or daily news report. The ultimate focus for most investors is on where they will be financially in 10, 20, or 30 years, not tomorrow, next week, or next year. This interest is reflected in articles such as Hunting For The Next Black Swan, The Lure of Helicopter Money, and Be Ready When Prices Get Stupid. Over 50 years of investing experience inform my views, which I hope is helpful to readers.
As a retiree since January 2016, I am also interested in effective ways to address financial issues related to this time of life. Occasionally I depart from the long-term macroeconomic picture to discuss retirement and investing more directly. Readers have seen articles such as A Retiree's Quest For A Good Bond Investment and For The Near-Retiree: The View From The Other Side. The offering today is such a discussion.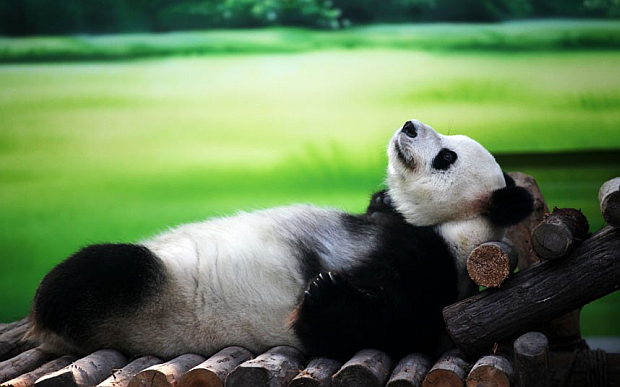 Chillin' Panda. Source: reddit.com
A Time to Chill
For many of us, retirement is a long-awaited opportunity to chill out and enjoy life. In the midst of change, we hope to have accumulated enough wisdom over the years to understand what produces real peace and happiness. But this understanding is under constant assault by a multitude of messages calculated to grab our attention and convince us of the urgency of a particular idea, action, or purchase:
The imperative for news media is to grab and hold our attention at all costs.
Political campaigns are based on the idea that we are in big trouble and only one candidate can save us.
Advertising tells us the key to happiness is buying things.
All of this is antithetical to what we want retirement to be. Our financial and psychological well-being depends on marshaling the resources to defend against this assault and keep control of our lives. This is important for everyone, but by breadth of experience the average retiree is better equipped to manage it. Here are some tools to help build a robust defense.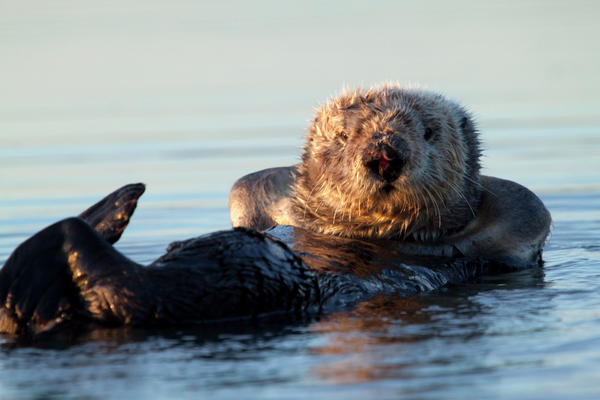 Otter At Leisure Source: squee.com
Tools for Chillin'
The first two tools will be familiar to many readers, but we need reminding of even important ideas from time to time.
Structure income to meet expenses: Fortunate retirees have three main sources of income in retirement: Social Security, annuities, and investments. Peace of mind comes from knowing that there is enough guaranteed income to meet basic expenses. It takes about a year to know how much ongoing expenses will be. Once expenses are established, one can allocate each income source to basic, discretionary, or other needs. Discretionary expenses can be pursued with confidence and without fear or worry. In addition, you know how much is available for speculative investing.
If you do not have enough income to cover needs this step is even more important. Tax planning and other considerations can have a major effect on the best way to draw down principal. For example, taxes are less if funds are taken from non-qualified funds first.
Keep six months of living expenses in cash: 12 months is even better. This is critically important for those who do not have enough guaranteed income to cover expenses. The need to sell investments in a down market must be avoided if at all possible, and the loss of investment income from keeping this amount of cash is minimal compared to the risks. Take the example of $50,000 required to meet basic needs. Keeping this in cash foregoes $2,500 of a 5% dividend. If the market represented by the S&P 500 declines 6% to 2010 from its recent 2130 , the person who has to sell stock will be down $3,000, more than the entire year's income. It is a false economy to try to squeeze the last dividend dollar out of an investment while risking a much bigger capital loss.
Annual Portfolio Review: Every portfolio holding needs to be evaluated periodically to be sure the original investment thesis is still valid. Is that offshore oil driller you bought for the 8% dividend still desirable now that the dividend is 0%? Will you ever get back your purchase price for Twitter (NYSE:TWTR)? If a purchase stock is up 100% and the 4% dividend is now 2% is it time to redeploy and increase income?
Quality, quality, quality: This is the retiree mantra. It was discussed in detail in A Message For The Near-Retiree: The Time For De-Risking Is Now and A Message For The Near-Retiree, Part 2: De-Risking For A Bear Now Requires Your Attention. A retiree portfolio needs to provide reliable income or growth from companies that will survive and thrive in the long run. In the market weakness of February, Johnson & Johnson (NYSE:JNJ) only declined 5% and Pfizer (NYSE:PFE) was only down 10%, and there was never any doubt that companies like these will be continue to be there for us. By contrast, LendingClub (NYSE:LC) was down 35% and GoPro (NASDAQ:GPRO) was down 28%. In the debate about risk and reward, this is not a time for undue risk. Young people have time to recover from big mistakes, retirees do not. Categories to avoid: IPOs, unicorns, and any troubled company without a clear path to return to profitability.
KISS me: I enjoy SA articles about interesting and new (to me) ways to approach investing, such as Robert Honeywill's margin buying as an alternative to building cash defensively and Mark Bern's comprehensive program for defensive options. However, it can take time to learn a new system that may also require close monitoring. In addition, learning a new system means mistakes, which inevitably cost money. I have new appreciation for the Keep It Simple, Sophie, concept. Most retired SA members know through experience which approaches work for them and which ones don't. It's time to benefit from that hard-won experience. This is not to say that one shouldn't be open to new ideas, as openness and stimulation are important in every phase of life, but be sure that the ramifications of committing to new, unfamiliar investment ideas are fully understood. Is the complexity and risk worth it?
Unplug: No, this does not refer to the instructions in your living will. It is about unplugging from the barrage of daily financial and economic news. Every news item is reported as if it was of utmost importance, when in reality 99% of it is irrelevant to investing success and mostly forgotten in 24 hours. It creates an atmosphere of alarm, agitation, and urgency which is antithetical to constructive thought and investing. This is not a recommendation to disconnect from the world. Instead, it's an invitation to distinguish between resources that feel an obligation to report responsibly from those whose only goal is to grab our attention and sell ads or push an one-sided agenda. Exposure to one is healthy and the other, not. The top offenders are CNBC, Zerohedge, and Fox Business News. Readers are invited to nominate other candidates for the list.
Summing Up
A happy and rewarding retirement is an intentional process. It requires work, as all good things do. This is especially true for the financial aspects of life. Pre-retirement planning is important, but the first year of retirement also requires close attention as we discover a different reality than what was envisioned. The only thing certain about the future is that it will be different than what is expected, and the best plan is one that is revised regularly. This article presents tools to move us toward our goals:
Structure income
Cash reserve
Portfolio review
Quality
Simplicity
Unplug
These tools can help a retiree make efficient use of resources, reduce the odds and impact of adverse events, and increase safety and security. See you at the beach!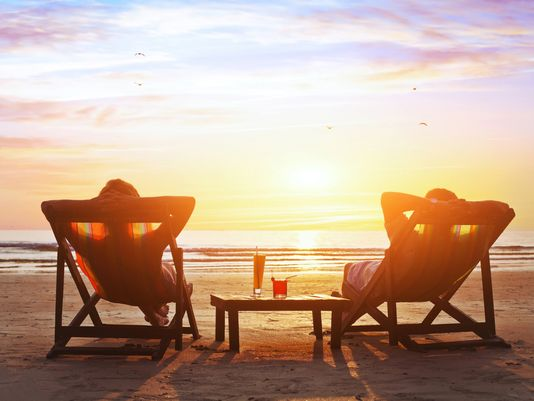 Source: USA Today
Disclosure: I am/we are long PFE.
I wrote this article myself, and it expresses my own opinions. I am not receiving compensation for it (other than from Seeking Alpha). I have no business relationship with any company whose stock is mentioned in this article.