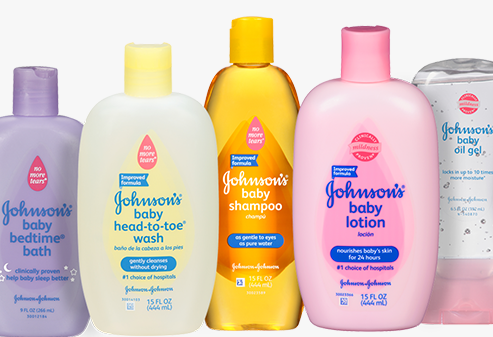 Johnson & Johnson (NYSE:JNJ) is a name I've been bearish on for some time. This stock was caught up in the dividend stock feeding frenzy that has engulfed the US market over the last couple of years as yield-starved investors bought high-quality names like JNJ at a feverish pace. But since the stock topped out at $125 earlier this year, it has been trading down and that continued after a disappointing Q3 report as shares are now at $114. But with support for the stock looming, is JNJ a buy here?
I've been bearish on JNJ in the past simply based upon valuation. This is obviously a first-class business that can compare to anything the world has to offer. And a big part of the draw is clearly the dividend, which JNJ executes extraordinarily well. That means that if the stock were ever cheap enough I'd certainly be interested in owning it but up until this point, that simply hasn't been the case. But with the stock off ten bucks and nearing the 200DMA, it certainly looks more interesting.
One problem I've had with JNJ's valuation is the fact that its revenue growth has been anemic at best. Q3 saw some improvement as it was up better than 4% as its Pharma business was up a whopping 9%. The Consumer business continues to be weak but given its relatively smaller size, JNJ can make up the slack elsewhere. All segments with the exception of Consumer were higher and that certainly bodes well for JNJ's future from a revenue perspective.
Also very important in Q3 was JNJ's forex impact. Multinationals were pounded last year as the dollar strengthened and JNJ took it on the chin along with just about everyone else. But the negative impact from forex in Q3 was just 20bps. That removes a big barrier to overall revenue growth for JNJ and other multinationals and although the US business is big for JNJ, its international business is still important and thus, forex is an important consideration. But things are much better on that front and that removes a headwind.
JNJ also produced a massive increase in margins during Q3 despite the fact that cost of goods was up 30bps. Gains were made in SG&A (290bps) as well as R&D (40bps) to help send EBT margins up a whopping 550bps. That's an almost unbelievable gain in margins and although taxes were higher this quarter, net income margin was still 440bps higher over last year's Q3.
The strong results led JNJ to slightly boost the low end of its guidance for this year but the top end remained unchanged. I must say I was impressed with what JNJ was able to accomplish in Q3 as it seems the impact of the dollar has passed and that its sales strength outside of Consumer is sustainable.
JNJ is now going for just 16.1 times next year's earnings, a much more palatable multiple than what we've seen from JNJ in the recent past. As I said, I was turned off to JNJ simply because of the valuation but as that is no longer an issue, I'm intrigued. And the fact that JNJ's revenue growth looks so strong (relatively speaking) is also a sizable positive. In short, I'm much more constructive on JNJ than I have been at any time that I can remember.
That is even more so the case considering that the stock is only two dollars away from the 200DMA, which is still very steeply rising. The fact that JNJ hasn't tested the 200DMA for 10 months means that a bounce is almost a certainty until investors figure out if the uptrend will resume or if JNJ is going to plunge through the 200DMA and move lower. But the odds of at least a bounce are terrific and that sets up longs well over the short term.
For the first time that I can remember, I'm bullish on JNJ. The valuation is quite good and with revenue stabilizing in the +4% area as well as the dollar headwind being removed, we should continue to see strong results. Margins are also moving a lot higher and with support looming for the stock, it looks like a bounce is likely. JNJ could be at risk if rates move higher and the value of the dividend diminishes but for now, I think that risk is outweighed by the valuation and support.
Disclosure: I/we have no positions in any stocks mentioned, but may initiate a long position in JNJ over the next 72 hours.
I wrote this article myself, and it expresses my own opinions. I am not receiving compensation for it (other than from Seeking Alpha). I have no business relationship with any company whose stock is mentioned in this article.