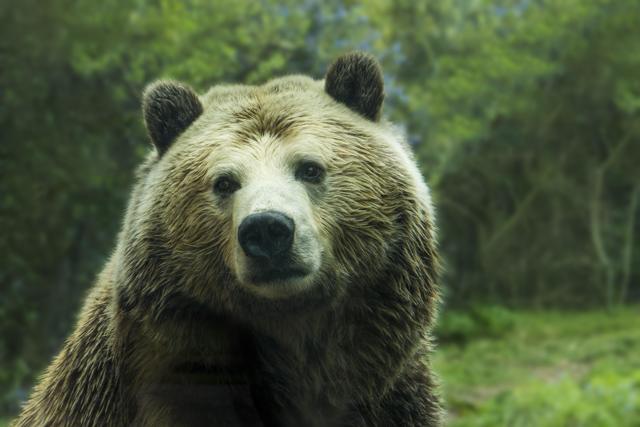 Richard Berger and I sit down to talk about his thoughts on an upcoming bear market. Richard shares what he's doing right now to make sure he is prepared for it.
This leads to an in-depth conversation about Richard's overall investing approach. Out of the 100+ investing interviews I've conducted, Richard's approach continues to be one of my favorites.
A quick overview:
Why trying to predict a bear market will get you in trouble.
How he uses Gold (NYSEARCA:GLD) as his emergency fund.
How he utilizes cash covered puts in his strategy.
A detailed look at his investing approach.
What a market bottom looks like.
How he determines the fair value of a stock.
Much more...
Companies Mentioned: SP 500 (NYSEARCA:SPY), Colgate (NYSE:CL), Coca-Cola (NYSE:KO), PG (NYSE:PG), General Mills (NYSE:GIS), PPG (NYSE:PPG), Consolidated Edison (NYSE:ED), Exxon (NYSE:XOM)
I hope you enjoy this interview.
(Click the play button above to hear the podcast.)
You also can listen to the show on your smartphone by subscribing on iTunes.
Final Thought And Offer
If you enjoyed this interview and article, please follow me here on Seeking Alpha by clicking on the "Follow" button at the top of the article by my picture.
If you do choose to follow me, I'll send you my summary sheet of Warren Buffett's top investing lessons from The Intelligent Investor.
I hope you enjoy the interview as much as I did. I look forward to your thoughts and comments below.
- Brian
Interview Preview
| | |
| --- | --- |
| Brian: | Well, hey Richard, welcome back to the show. |
| Richard: | Thank you. Glad to be back. I enjoyed our previous talk. |
| Brian: | Yeah, I had a great time. I really appreciated the investing philosophy that you have, and the way you shared that as far as how you use options, and your price targets, and such. I won't get into the details of it now, because we don't have time, but I really have thought about that a lot and appreciate ... Actually, I've referred to it frequently in different interviews as far as one of the better approaches I feel like I've heard. I respect that and appreciate you sharing that before. Today, specifically, you wrote an article a couple of weeks ago. This is early October 2016, that we're recording the show. You wrote an article titled, The Coming Bear and How to Prepare. First of all, great title, and also a subject that I'm very interested in. I'm glad to have you here today and discuss that a little bit more. |
| Richard: | Yeah, it seems to be a subject we all think about. |
| Brian: | Yeah. No doubt. Do you mind sharing with us just the brief thesis and premise of the article? |
| Richard: | Well, yeah, the article was initiated as a response to a question basically phrased almost as the title is by one of my subscribers, who wondered if I had any advice on whether we should be moving money onto the sideline and preparing for a bear market to come. I initially just responded to him in private. Then thought it was such a universal question, it'd be a good idea to expand and write a full article on. |
| | The essence of it is, and ties into my investing philosophy approach of finding high quality stocks, and investing in them at the right price, and working with them to generate income, is using those tools we're really in a position to ride out bear markets. You can really only find when you started the bear market when you reached the bottom and when you've gotten back out, only in hind site. Even in the middle of it, you don't know whether you're still on the way down with a dead cat bounce or whether you've bottomed and are really headed back up. For those reasons, you leave a lot on the table and can really damage yourself by bailing out in the midst of a bear market. Best thing to do is plan in advance so you don't need to bail out. |
| Brian: | Talk to me about planning in advance. How are you doing that yourself, or how are you talking to your subscribers about doing that? |
| Richard: | Well, part of that, again, is just the overall approach where I focus on investing based on value pricing so that I can focus on value rather than price. A major market-wide dip will, of course, takes everything down with it, but value hasn't changed in a lot of fundamental companies, only the price has. |
Disclosure: This article is for information purposes only. Comments made by my guests do not necessarily represent the views of Brian or Investor in the Family. There are risks involved with investing including loss of principal. Brian and Investor in the Family make no explicit or implicit guarantee with respect to performance or the outcome of any investment or projections made. There is no guarantee that the goals of the strategies discussed by Brian and Investor in the Family will be met.
Disclosure: I/we have no positions in any stocks mentioned, and no plans to initiate any positions within the next 72 hours.
I wrote this article myself, and it expresses my own opinions. I am not receiving compensation for it (other than from Seeking Alpha). I have no business relationship with any company whose stock is mentioned in this article.