Oil prices have recently gained from $40s in late September to around $50 a barrel currently. The increase was driven by of Organization of the Petroleum Exporting Countries' preliminary decision to cut oil production in the near future as well as improvement in market's fundamentals. If oil prices hold their ground at $50s, then that could fuel the turnaround of BP (NYSE:BP), one of the world's largest vertically integrated oil producers.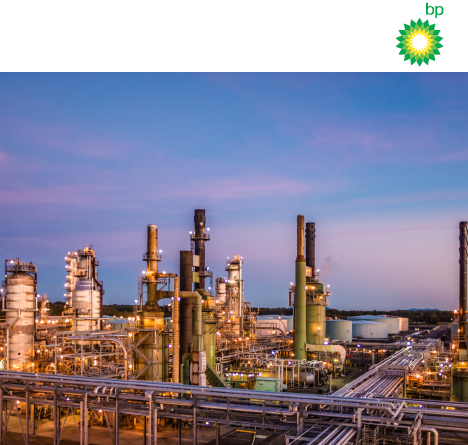 BP, like all other vertically integrated oil majors such as Exxon Mobil (NYSE:XOM), Chevron (NYSE:CVX) and Royal Dutch Shell (RDS.A, RDS.B), has struggled in the downturn. In the second quarter, for instance, BP posted a replacement cost loss, or net loss, of $2.25 billion, which was actually an improvement from a loss of $6.27 billion reported in the corresponding quarter a year earlier. The company has also been burning cash. In the first half of this year, BP generated $5.75 billion of net cash from operating activities, but spent almost $8.7 billion as capital expenditure and $2.3 billion as dividends. But BP's CEO, has recently said that the company is well positioned to breakeven next year in a sub-$55 a barrel oil price environment.
Speaking during the Oil & Money annual conference, Bob Dudley said that until last year, BP needed $60 oil to balance its income and costs. But now, the company can achieve that target at less than $55 a barrel. In fact, Dudley said that BP can operate even at around $50 oil, if it has to, while still generating enough funds to invest in its growth. On top of this, Dudley also said that at $50 to $55 range, BP should be able to sustain dividends. This should give relief to those investors who were concerned about BP's ability to continue funding its dividends in weak oil price environment. The company is a high dividend paying stock that offers a yield of almost 6.7%.
Essentially, BP is eyeing a turnaround. The company's money losing streak could end next year and it could also fully fund its capital spending and dividends. This sounds ambitious, but I believe it is achievable. In fact BP has already given a glimpse of how this might happen.
In the second quarter, BP reported a large loss and negative free cash flows, but most of that poor performance can be attributed to one-time items. If it weren't for those items, BP would have reported a profit of $720 million. The company would have also generated operating cash flow of $8.5 billion which was less than the total capital expenditure, but at least it could have covered organic capital expenditure of $7.9 billion. And when it comes to one-time items, no other expense has hit BP harder than the charges related to BP's role in the Deepwater Horizon oil spill disaster at the US Gulf of Mexico.
In the second quarter, BP took a $5.1 billion spill related pre-tax charge, which severely damaged its earnings and cash flows (cash flows took a roughly $2.7 billing hit). Overall, the company has booked $61.6 billion in oil spill related pre-tax charges in a six-year period.
But what's important is that BP has now realized all major liabilities arising from the oil spill. This means that moving forward, the company's one-time charges will likely decline significantly, which will might have a positive impact on its earnings and cash flows.
With Deepwater Horizon now in the near view mirror, BP is refocusing on growth. The company is working on a number of projects that should grow its production by 800,000 barrels of oil equivalent per day by 2020. These also include some major projects (such as Clair Ridge in UK North Sea and Khazzan Ph-1 in Oman) which will come online by the end of next year, lifting BP's production by up to 500,000 boepd. The increase in production could come on the backdrop of improvement in oil prices. That should fuel earnings and cash flow growth.
Remember, BP is keeping a tight lid on its spending levels. The company has been working to reduce its controllable cash costs by $7 billion by next year from 2014. Its organic capital expenditure is projected to fall significantly from the peak of $24.6 billion seen in 2014 to less than $17 billion this year and $15 to $17 billion in 2017. Based on what we've heard from the management recently, the spending level will remain low through the end of the decade. It is, therefore, reasonable to assume that the company's spending levels and cash outflows are not going to increase significantly. Add increase in production, higher oil prices and significant decline in spill related charges to the equation, and BP appears well positioned to breakeven next year.
Note from author: Thank you for reading. If you like this article, then please follow me by clicking the " Follow" link at the top of this page.
Disclosure: I/we have no positions in any stocks mentioned, and no plans to initiate any positions within the next 72 hours.
I wrote this article myself, and it expresses my own opinions. I am not receiving compensation for it (other than from Seeking Alpha). I have no business relationship with any company whose stock is mentioned in this article.
Additional disclosure: I own shares of funds that may hold a long position in XOM, CVX, RDS.A, RDS.B