In September 2016, privately held tech 'unicorn' Zeta Global (ZETA) raised $45 million in late stage debt mezzanine funding, apparently to acquire Acxiom Impact's email marketing business.
A 'unicorn' is a tech startup that has been valued at or more than $1 billion by private investors.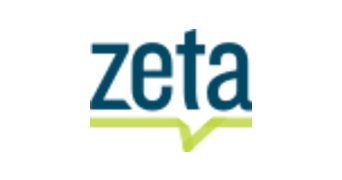 Founded in 2007, Zeta uses 'people-based, precision marketing' to provide brands with enhanced multichannel marketing solutions to help them manage the customer lifecycle.
Here's a brief overview of the company's approach:
(Source:TheStreet YouTube)
The company, which is backed by investors such as Cerberus Capital Management, GSO Business Group, and PNC Bank, previously raised $195 million in private equity.
Zeta was founded by CEO David Steinberg and former Apple & Pepsi-Cola CEO John Sculley and recently rebranded to its new Zeta Global name.
---
I spoke with CEO Steinberg about the company's operations and plans for the future.
(The following has been edited for brevity and clarity.)
Zeta operates in the multichannel brand marketing space - how would you describe the major trends impacting the space, especially in relation to either agency-focused or hybrid agency/brand competitors?
Our software helps brands create, maintain and monetize customers. We interact with agencies, but interestingly enough, 70% of marketing outside the US is still analog, and only 30% is digital. Most of what Zeta does is digitally native.
In the US, the analog/digital split is slightly different, but 60% is still spent on analog advertising - TV, radio, print, outdoor and so forth. I believe that in 10 years the percentages will be completely reversed. 60% - 70% will be digital and 30% to 40% will be analog. This will be tough on agencies that are focused on analog, but good for those agencies focused on digital.
When Zeta says it provides 'people-based, precision marketing' what does that really mean - at what level are you able to target and thereby attribute actions to?
Zeta helps brands to access pools of millions of like-individuals without providing PII, or Personally Identifiable Information on those individuals. Everyone has opted-in to our database in some way. We don't retain Social Security or credit card numbers.
How does machine learning fit into your offerings?
We feel strongly that ML (machine learning) is the future of everything for CRM and customer acquisition. ML can bring disparate data pools together to help companies to understand and interact with customers on a personalized scale not seen before.
Zeta has major initiatives around ML internally. We're helping our clients get smarter about tasks.
We believe that we have entered the 'age of the customer' because customers have more access to information than ever before. Since the customer is in the driver's seat, brands must take advantage of every possible touchpoint to enable a continuing relationship.
Where is your sweet spot regarding your customer size, industry, and other characteristics?
Zeta is focused on very large, Fortune 1000 and larger middle-market companies. We currently have 570 customers, of which half are in Fortune 1000. The other half I would classify as F2000. Our sweet spot is a brand that spends at least $100 million per year in marketing.
Zeta offers three applications: CRM, ZX and ACT. CRM is pretty straightforward, but what is the difference between ZX and ACT?
Our ZX platform combines CRM data into understanding the customer's journey & helping brands to better acquire that customer. A majority of our clients use our CRM and ZX systems, which account for approximately 80% of our revenue.
Our ACT platform is where instead of a selling a software system, we are compensated based on a completed action. So, with ACT we're paid to 'create a click' for our clients, who tend to be financial, insurance and mortgage firms for regulatory reasons. ACT brings in 20% of our revenue stream.
You recently acquired Acxiom's Impact email business - was that to buttress your CRM solution?
Acxiom Impact (NASDAQ:ACXM) brought us a number of things: it brought revenue which will amount to about 10% of our trailing revenue. We acquired an incredible team that now operates as a strategy group to help our CRM system move to the next level. As part of the transaction, we also inked a long-term partnership with Acxiom.
You've acquired nine companies since your founding in 2007. How would you describe your approach to M&A?
We have divided our acquisitions into three 'buckets':
Orphan divisions of public companies: eBay's CRM and Acxiom's Impact were good examples
Venture-backed startups: companies that have developed a good product that can integrate well into our marketing stack
Strategic: companies that are focused on CRM and data warehousing
You've been quoted saying that Zeta's 2016 revenue run rate is $300 million, is that still your expectation? What is your estimate of 2017 growth over prior based on your current trajectory?
Zeta has grown an average of 45% for each of the past six years. Of that, 60% is organic, 40% by acquisition. I'm comfortable we'll exceed $300 million revenues in 2016, and I expect to grow revenues in 2017 by 25% to 30% over prior. Our ambition is to be generating revenues of $1 billion within five years from today.
Will your current financial resources take you to a potential IPO, or are private funding sources still so cheap and plentiful that you can to afford to be patient?
Many private companies are taking their time. We're no different. I believe access to capital for us will continue. However, we're mindful that our shareholders will want a path to liquidity at some point. We have a great balance sheet and are in the best position we've ever been. We're profitable and generate cash, which is unusual for such a fast-growing company.
Do you have any fears of a macro interest rate change impact on your company or industry?
There's always something that can change the macro environment. Public markets may get nervous about the change from 0% to 1% Fed Funds rate, but we're not. We don't see any unmanageable scenarios and continue to focus on what we can control.
---
I write about IPOs, M&A and tech 'unicorns'. If you want to receive future articles automatically, click the +Follow link next to my name at the top of this article.
Disclosure: I/we have no positions in any stocks mentioned, and no plans to initiate any positions within the next 72 hours.
I wrote this article myself, and it expresses my own opinions. I am not receiving compensation for it (other than from Seeking Alpha). I have no business relationship with any company whose stock is mentioned in this article.