Background
My main tests for pulling a trigger on investment are:
A high FCF yield of 7.5%+ relative to Enterprise Value
Discounted Cashflow value of future Free Cashflows plus Current Assets less Total Liabilities should be less than 80% of Market Cap
Checking earnings reports can be crucial to determine important updates of Free Cashflow and the Balance Sheet.
In the case of Microsoft (NASDAQ:MSFT), the update on Free Cashflows ((NYSE:FCF)) was very exciting.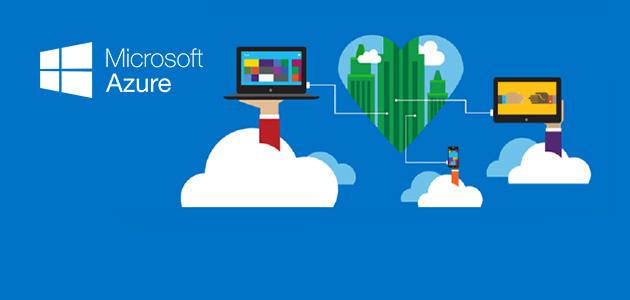 What happened to Free Cashflows this Quarter?
Cashflow from Operations went up from $8.9B last year to $11.5B in the most recent quarter. That's a huge 30% jump. Meanwhile Capex went from $1.3B to $2.2B. The resulting FCF jumped from $7.5B to $9.34B on QoQ basis.
Since I was using a TTM FCF, my model was working off $25B FCF and I was finding MSFT to be 15% undervalued. Not a massive discount but worthy of breaking my rules because the business is so well diversified, growth is very likely and the earnings platform is so stable.
And the key for me is that earnings are so stable and resilient. Customers will pay on schedule when it comes to software, particularly in the enterprise space where MSFT software and cloud supports mission critical business processes that are subject to high levels of inertia. Enterprise software businesses are not subject to the creative destruction paradigm that the chip processor and pharma companies are bounded by.
If my observation and belief above is true then quarterly Free Cashflow can be annualized to give you the most up-to-date estimate for Free Cashflow at Microsoft. Annualizing $9.34B yields $37.3B. This is a massive gap-up on the $25B FCF my DCF model was using and would have profound implications on the valuation of Microsoft if my hypothesis on Free Cashflow is correct.
What was said about Free Cashflows in the Earnings Call?
Luckily in the Earnings Call, the topic was covered in this brief exchange:
Karl Keirstead, Analyst Deutsche Bank
Question for Amy. The operating cash flow generation $11.6 billion was extraordinary. I don't think you've had a 50% plus cash flow margin since early 2012. Is this a little bit of an anomaly may be driven by unearned revenues or is something changing in the business model that might change the rate of cash flow generation in coming quarters as well? Thank you.
Amy Hood, Microsoft CFO
It is actually impacted by the same thing that impacted free cash flow this quarter, which is about a $1.3 billion on settled cash settlement impact. So you actually see that revert in Q2, although our free cash flow growth of 8% in the quarter was actually very good, and I do feel good about that, but I want to make sure you don't miss understand the root cause that makes the number a bit of an anomaly.
So my interpretation of the above is that $1.3B of the reported Operating Cashflow was an anomaly. Thus I should normalize the quarter's $9.34B FCF to $8B. Let's do that. My opinion is that the current annualized rate of FCF is $32B …. And this is still a big gap-up on my old estimate of $25B.
Discounted Cashflow Value
Using a 3% perpetual growth rate and 8% discount rate I now estimate the future discounted free cashflows of Microsoft to be worth a massive $600B. The market cap of MSFT was $445B at close of business yesterday. Given the additional $18B Current Asset surplus to Total Liabilities on the Balance Sheet then the overall value of Microsoft seems to be about $620B. I believe Microsoft is 30% undervalued, despite trading at all time highs in after hours trading.
Considerations
Perhaps this quarter's FCF will prove an anomaly and we really need to wait until next quarter to get evidence that FCF is now up in the $30B+ stratosphere, but given the lack of downside in the investment I believe it is worth taking a bet now on my hypothesis. As stated before, software business revenues don't fall off a cliff. IBM (NYSE:IBM) is a fine example. Sales are declining at such a slow pace that IBM has plenty of time and opportunity to steer the ship. It is up to IBM management to take advantage of this exceptional opportunity that its excellent business model affords. I believe Microsoft and Oracle (NYSE:ORCL) share a similar advantage in their business model. Customer inertia is an important asset to these businesses.
Readers should also be aware the Operational Cashflow is stronger than Operating Income because Deferred Revenues (essentially forward payment on sales still to happen) gets booked to the Statement of Operating Cashflows but not to the Income Statement (until the service is discharged to the customer). Deferred Revenues are a normal feature of software and cloud businesses that sell on a subscription model. Personally, I don't see Deferred Revenues falling any time soon and feel comfortable using Free Cashflow as the basis of valuation.
I think buying Microsoft in the early $60s is a great deal.
Disclosure: I am/we are long MSFT, ORCL.
I wrote this article myself, and it expresses my own opinions. I am not receiving compensation for it (other than from Seeking Alpha). I have no business relationship with any company whose stock is mentioned in this article.