Company Profile:
Brazil Resources Inc. (BRIZF) is a small mineral exploration company based in Vancouver, Canada, which engages in the exploration and development of late stage gold mining projects in Brazil, the United States, Canada, Colombia and Paraguay. The company has seen a fantastic growth rate recently, rising from a market cap of $49 million (March 2014) to over 295 million at the time of this writing (all values in CAD unless noted). Share price performance has followed suit rising 480% this year alone.
A run of almost 500% would give most investors both pause and a strong inclination to 'take some off the table'. I would wholeheartedly agree as well under most circumstances. It's only when we take a closer look do we find it still remains strongly undervalued.
Overview of Properties:
Management has shown their skill by being opportunistic and using the devaluing of gold to acquire existing properties 'on the cheap' (Sao Jorge 2012, Cachoeira 2012 and Whistler 2015 most recently). An example of a prudent purchase by Brazil Resources Inc. is its Cachoeira project (the company's main project) for $18 per ounce in the ground, representing a fantastic deal since historical values for gold in the area are around $55/oz.
The decade long commodities glut has compressed the margins of many miners. Some companies have enough capital or a slow enough burn rate (or both) that they can weather the trend. Others, not so well positioned, must find a way to raise capital, which often means selling off a project often at close to book value. It's the latter type of company that becomes the focus of Brazil Resources. In all, Brazil Resources has 10.4 million ounces of "indicated resources" (or Moz.) before inclusion of their most recent acquisition, the Titiribi Gold-Copper mine.
| | | | | | |
| --- | --- | --- | --- | --- | --- |
| Project | Cut-off (g/t) | Tonnes (MT) | Gold (g/t) | Gold (Moz.) | Gold Eq. (Moz.) |
| Cerro Vetas | 0.3 | 51.6 | 0.49 | 0.82 | 1.29 |
| Sao Jorge | 0.3 | 14.42 | 1.54 | 0.715 | 0.715 |
| Cachoeira | 0.35 | 17.47 | 1.23 | 0.692 | 0.692 |
| Whistler | 0.3 | 79.2 | 0.51 | 1.28 | 2.25 |
| IM | 0.3 | 31.08 | 0.49 | 0.485 | 0.547 |
| Cerro Vetas | 0.3 | 132.4 | 0.48 | 2.06 | 3.17 |
| Chisperos | 0.3 | 62.1 | 0.48 | 0.97 | 0.97 |
| NW Breccia | 0.3 | 39.7 | 0.62 | 0.79 | 0.79 |
| Total | - | 376.37 | | 6.992 | 10.424 |
Data provided courtesy of Brazil Resources investor presentation
The Titiribi Gold-Copper project:
Located in Antioquia Department, approximately 70 kilometers southwest of the city of Medellin, Colombia, their most recent mine was bought for a stock offering of 5 million shares and 1 million warrants. This was a relatively small offering equating to only a 5% dilution in the stock. This acquisition is 100% owned by Brazil Resources with no royalty contracts to be paid to other parties.
Given the results, this was an incredible steal. The Titiribi project is a late stage, developed project that has excellent infrastructure and over $105 million of work already performed (by the former owner NovaCopper Inc.), which translates to minimal further capital expenditure and development costs. When a company uses shares to buy or acquire another, share dilution often ensues which is never a good thing, as the share price stays steady even though the market cap expands.
This unfortunate phenomenon is common amongst junior minors but has worked out to the benefit of Brazil Resources in that the company's resource base has now increased well over the cost to acquire the Titiribi project. In short, what started as a prudent acquisition has now transformed into an amazing deal given the results of the much-anticipated (at least by me) NI 43-101.
What is a NI 43-101?
National Instrument 43-101 (the "NI 43-101" or the "NI") is a national instrument for the Standards of Disclosure for Mineral Projects within Canada. The Instrument is a codified set of rules and guidelines for reporting and displaying information related to mineral properties owned by, or explored by companies. In short, it's a standard that exists in order to minimize fraud or simply errand results. It's the standard way to measure recoverable reserves or 'gold in the ground' of any reputable mining company and can be used for comparative analysis when valuing mining exploration companies.
The Game Changer:
On September 14th, 2016, Brazil Resources announced the NI 43-101 results for The Titiribi Gold-Copper project. Estimates were anticipated somewhere around 4 Moz of 'gold in the ground reserves'. The results were as follows:
Resource estimate has a measured and indicated resource of 4.63 Moz gold and an inferred resource of 3.25 Moz gold at a 0.3 g/t gold cut-off. The inclusion of this resource estimate increases BRI's global measured and indicated resource to 7.8 Moz gold (10.4 Moz gold equivalent) and inferred resource to 10.3 Moz gold (12.6 Moz gold equivalent).
The results were almost double the anticipated estimates. The inclusion of the Titiribi project gives Brazil Resources a portfolio of 23 Moz gold equivalent oz. (silver, copper contribute to make up the difference). This is a staggering number for a small exploration and development company. The findings of the NI 43-101 did cause the stock to jump around 8% on the announcement day (12% intraday). It's this author's contention that an 8% jump in share price as a result of expanding an asset portfolio by 80% is quite a muted response and should be fairly valued much higher as I will show.
Evaluation by 'Gold in the Ground' metric:
The single most important metric used to value a junior exploration company is "dollars/oz in the ground." It's an intrinsic measure of a company's value and allows for a straightforward comparative analysis to be made.
"dollars/oz in the ground" = market cap / total ounces.
Applied to Brazil Resource's gold portfolio (along with the results from Titibiri):
$295 million / 23 Moz =$12.8/oz gold in the ground.
To square this figure into the market evaluation metric, we classify the resource into three industry-accepted confidence categories:
Inferred: The lowest-confidence category, based on just enough drilling to outline the mineralization.
Measured & Indicated (M&I): These higher-confidence categories have been drilled enough to establish their geometry and continuity reasonably well.
Proven & Probable (P&P): These are bankable mining reserves - basically, Measured and Indicated resources with established value.
For Brazil Resources, we can group the entire portfolio into 'M&I' (Cerri Vetas is valued as proven and probable but for the sake of this article, it can be conservatively valued into 'M&I').
$26 (US$20) per ounce Inferred
$39 (US$30) per ounce for M&I
$209 (US$160) per ounce for P&P
Applying a very simplistic evaluation methodology to Brazil Resources' gold portfolio, we should be trading at a minimum of $39/oz based just on the fact that all of the projects are at a 'measured and indicated' phase. There are several factors that can create divergence from this figure as every company has a different set of circumstances. While 'gold in the ground' is of primary importance, it's only part of the equation. There are other points to consider:
Jurisdictions: Brazil Resources operates in areas of stable jurisdictions inside of Brazil and the U.S. where geopolitical risks are non-existent, governments are friendly and there exists a large labor base. Behre Dolbear Inc. is a mineral advisory firm that has compiled annual political risk assessment by country since 1999. The list sorts countries by the following criteria:
The country's economic system
The country's political system
The degree of social issues affecting the industry
Delay in receiving permits from bureaucratic or other issues
The degree of corruption prevalent in the country
The stability of the country's currency
The competitiveness of the country's tax policy
The 2014 ranking cited Brazil as #6 out of 25, between Mexico and Peru with a score of 42.6 out of a possible 70 (Canada is #1 with a score of 61.6 while D.R. Congo is at the bottom with a score of 18.7).
Logistics: Acquiring late stage mining projects means infrastructure is in place (power, roads, water) and studies have been performed. Little to no more capex is required and much of the uncertainty has been taken off the table. Risk is minimized.
Management: By far one of Brazil Resources' greatest strengths is the management team consisting of Amir Adnani and Mario Garnero.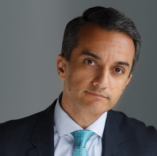 Amir Adnani: Mr. Adnani is the Founder of Brazil Resources Inc. Fortune Magazine recently announced him as one of the magazine's 40 under 40 for 2013. He is both a Non-Independent director and the Chairman of the Board since August 2010. Mr. Adnani first found success in strategic marketing and the financial communication industry before starting Uranium Energy Corp. (NYSEMKT:UEC) where he took the share price from $0.25 to over $7.00 in less than a year. His skills as a successful entrepreneur and extensive background in business development and marketing continue to serve Brazil Resources well in share price accretion.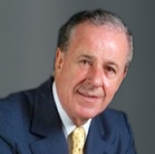 Mario Garnero: Mr. Garnero is chairman of Brasilinvest Group, a private merchant bank which has attracted investments up to US$16 billion to Brazil. He has been a Director at Garnero Group Acquisition Company since June 2014. Much can be and has been written about Mario (he introduced the ethanol industry along with cellular phones to Brazil). Mario is extremely well connected amongst Brazilian and U.S. governments alike. He has known personal relationships with: William E. Simon (Secretary of the Treasury), William Cohen (Secretary of Defense), banker and statesman David Rockefeller and Jacob Rothschild, U.S. Presidents Bill Clinton, George H. W. Bush, Gerald Ford and Valéry Giscard d'Estaing and German Chancellor Helmut Schmidt.
Mario is one of the wealthiest people in Latin America. As such, Brazil Resources Inc. is the only gold company that he has invested in. As of this writing, Mario has never sold a share despite the tremendous increase in share price. I believe that this shows tremendous conviction that the share price will continue to appreciate.
Evaluation by Buyout metric:
Cipher Research published an excellent research report, "The Real Value of Gold in the Ground."
The article was focused on advanced stage gold exploration & development companies such as Brazil Resources Inc. Cipher Research studied a 24-year history of mergers and acquisitions (253 companies) to determine the real value of gold in the ground to be used in evaluation models: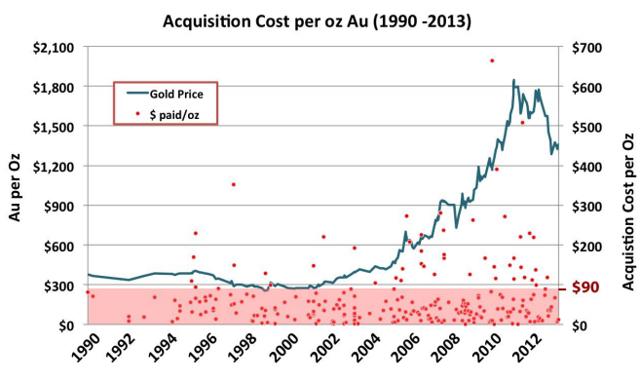 (Our takeaway from this graph is that the acquisition cost has remained fairly steady and doesn't appear to be tied to the price action of gold.)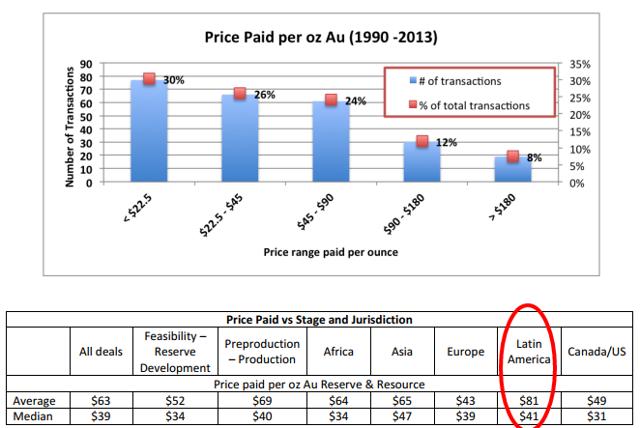 From the above charts and graphs, three points can be concluded:
The price of acquisition has very little to do with the price of gold.
Latin America jurisdiction trades at a large premium to the average evaluations in both median and average values.
There exists a large difference between any metric above and the current evaluation of Brazil Resource's current 'gold in the ground' price.
Evaluation by either "buyout" or "gold in the ground" leads to the conclusion that Brazil Resources is still quite undervalued based on gold (and gold equivalent) reserves. At the time of this writing, gold is at $1,275/oz which gives Brazil Resources' 23 Moz. portfolio a value of over $28 billion, an astounding valuation for a junior mining company.
Although the gold portfolio alone makes Brazil Resources an appealing play, there is one line item on its books that the market has yet to discover and is currently valuing at zero.
The free Uranium Play... Athabasca Basin
Brazil Resources Inc. is partnered in a uranium project called "Rea" in Canada's Abaska basin. It is one of the richest sources (in grade, purity and quantity) in the world. The Rea Uranium Project is a joint venture between Brazil Resources Inc. (75%) and Areva Resources Canada Inc. (25%). It's not the intent of this paper to address in detail this asset of the company, only to say that the market currently values this at zero despite having many of the same traits as Brazil Resources' gold projects (excellent infrastructure, stable jurisdictions etc.).
The uranium industry has fallen out of favor and trades only second to the coal sector in its level of depression. I believe the uranium industry has been oversold and is poised for a rebound. It's my opinion this could be an interesting contrarian play if we see the uranium market turn around similar to how gold has recently.
The Macro View
There are many overarching macroeconomic drivers for gold with the impending action of the Federal Reserve among the most obvious near-term catalysts (albeit a negative one).
While a raise in interest rates acts as a potential headwind for gold price appreciation, I contend that a combination of other factors will be to the net benefit of gold value appreciation: Global instability, floundering currencies, the strength of the dollar in relation to gold (risk is to the downside for the dollar as a strong dollar is already priced into gold's current value), central bank instability, more potential quantitative easing and government reserve purchasing. I believe that the aggregate risk is to the upside for gold in the current environment if we take a multi-year view.
Conclusion
Brazil Resources is a late stage junior gold miner that is well poised to leverage its policy of prudent acquisitions with the favorable macroeconomic environment conditions that favor the gold market over a long-term view.
Brazilian Resources is a junior gold miner that could be perfectly placed to take advantage of the coming change in conditions in the gold mining industry. A strategy of deep value acquisitions, an experienced and proven management team and an inferred gold resource at today's prices that exceeds $28B, suggests the market is undervaluing the company at its current market capitalization.
Disclosure: I am/we are long BRI.V.
I wrote this article myself, and it expresses my own opinions. I am not receiving compensation for it (other than from Seeking Alpha). I have no business relationship with any company whose stock is mentioned in this article.
Additional disclosure: Risks: This is a small cap, speculative stock. The reader is encouraged to not base their investment strategy solely on this article. It is the author's intention that this article aid in their own due diligence before any investment decision is made.
Editor's Note: This article discusses one or more securities that do not trade on a major U.S. exchange. Please be aware of the risks associated with these stocks.