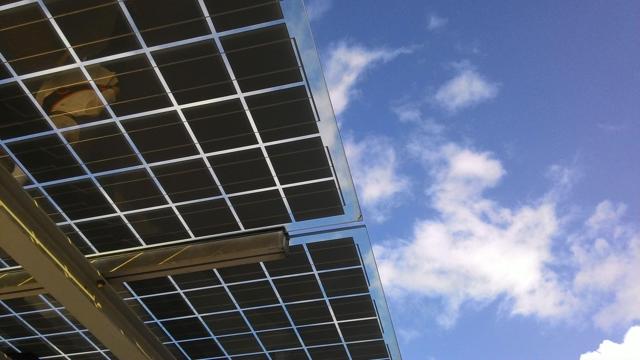 Aurelien Windenberger and I sit down to discuss SolarCity's (SCTY) financial position in light of their announced acquisition by Tesla (NASDAQ:TSLA).
Many are saying SolarCity will face significant capital needs in the near future. Is this true? If so, how much will they really need to raise?
A quick overview:
A deep look at SolarCity's business model.
How SolarCity makes money and the role that tax credits play.
Why SolarCity is so hard to understand financially.
How the tax credit extension has hurt SolarCity.
Why SolarCity's balance sheet makes no sense.
Will SolarCity cannibalize cash from Tesla?
And more...
(Click the play button above to hear the podcast.)
You also can listen to the show on your smartphone by subscribing on iTunes.
Final Thought And Offer
If you enjoyed this interview and article, please follow me here on Seeking Alpha by clicking on the "Follow" button at the top of the article by my picture.
If you do choose to follow me, I'll send you my summary sheet of Warren Buffett's top investing lessons from The Intelligent Investor.
I hope you enjoy the interview as much as I did. I look forward to your thoughts and comments below.
- Brian
Interview Preview
| | |
| --- | --- |
| Brian: | Aurelien, welcome to the show. |
| Aurelien: | Hi Brian, how are you doing today? |
| Brian: | I'm doing great, and I'm forward to our discussion today. We're going to be talking about Solar City, and you can't really talk about Solar City without discussing Tesla a little bit these days. You've written some content about these companies recently. Obviously, it's a very popular topic, and I've had people on the show discussing these companies as well. I like talking about it because it's fun, it's interesting, but also, it's a great chance, I feel like, to learn about investing as well. Whether someone cares about Tesla and Solar City or not, learning how to understand these companies and invest in them can be applicable in lots of other areas, so I'm excited to have you on the show who's spent a lot of time looking into these companies. Anyway, that's a way longer intro than I even cared about giving. I'm not sure why I did that, but thanks for being here, and I'm looking forward to our conversation. |
| Aurelien: | Well thank you Brian. |
| Brian: | Tell me this, give us just a brief background on yourself as an investor, what you're up to, and then we'll jump into the conversation. |
| Aurelien: | I've been investing for myself for about 10 years right now. I graduated with an MBA about that time, and I've had some good lessons. About 5, 6 years ago, I was in one of the reverse merger Chinese stocks. At one point, was up 200% and never really sold out, and so ended up with a loss on that one once it turned out to be a bit of a scam. That was a good, little piece of education 5, 6 years ago. Then more recently, I really got into solar energy, let's say, year and a half ago, 2 years ago, and it's been interesting following that sector just with all the volatility and trying to understand how these companies actually can make money in the long-term. |
| Brian: | On that note, we're here to talk about Solar City a little bit. Tell me, there's lots of things going around as far as how healthy or unhealthy they are as a company financially, about their business model, and otherwise. Can you shed some light onto the company, how it works, and how they stand? |
| Aurelien: | Sure. Solar City, obviously, they have this business model where they will install solar panels on the customer's roof free of charge upfront, and then the customer has a lease with Solar City for 20 years, typically, is the contract. It starts off at a specific rate, which is going to be, usually, 20% to 30% cheaper than the utility rate. Then they've built in where they assume that the utility rate is going to go up about 3% per year. That's what's been seen to have happened over the last 2 to 3 decades, and so Solar City's built in that their contracts, the rate also goes up 2% to 3% per year over the length of the contract. |
Disclaimer: This article is for information purposes only. Comments made by my guests do not necessarily represent the views of Brian or Investor in the Family. There are risks involved with investing including loss of principal. Brian and Investor in the Family make no explicit or implicit guarantee with respect to performance or the outcome of any investment or projections made. There is no guarantee that the goals of the strategies discussed by Brian and Investor in the Family will be met.
Disclosure: I/we have no positions in any stocks mentioned, and no plans to initiate any positions within the next 72 hours.
I wrote this article myself, and it expresses my own opinions. I am not receiving compensation for it (other than from Seeking Alpha). I have no business relationship with any company whose stock is mentioned in this article.