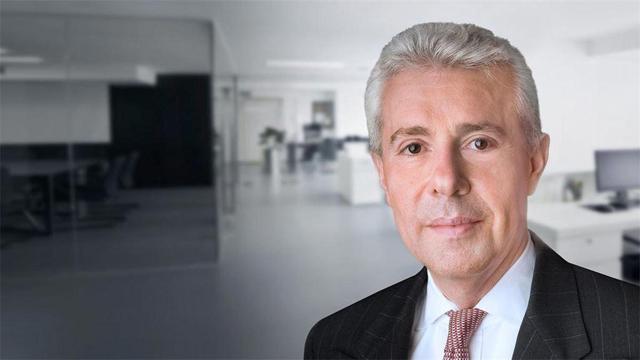 Weatherford CEO Bernard Duroc-Danner
Last week the SEC fined Ernst & Young ("E&Y") $11.8 million -- $10.8 million in fines and $1 million in audit fee give backs -- for missing "major accounting fraud" at Weatherford International (NYSE:WFT) that went on for years:
The SEC said that if EY and its partners had followed auditing standards they would have likely uncovered the fraudulent scheme at Weatherford International as early as 2007. The lead EY audit partner at Weatherford, Craig Fronckiewicz, and former tax partner Sarah Adams, have also been suspended from practicing as public accountants ...

Ernst & Young, one of the Big 4 global audit firms with PwC, KPMG and Deloitte, was ordered Tuesday to pay $11.8 million-$1 million fines and $10.8 million in audit fee give-backs plus interest. EY paid total fines of $9.3 million to the SEC in September for audit partners that got too close to key clients at two public companies, the SEC alleged.
Ernst & Young, Fronckiewicz, and Adams consented to the SEC's order without admitting or denying the allegations. However, SEC claimed that Fronckiewicz and Adams repeatedly engaged in improper professional conduct during the audits and relied on unsubstantiated accounting adjustments from Weatherford without verifying the information.
The Situation
Weatherford was also fined $140 million by the SEC for its role in the fraud. The allegations were shocking in their size and brazenness. The company was accused of overstating profits by $900 million from 2007 to 2012 and building up a phantom tax receivable of $460 million. Weatherford grew its operations aggressively through acquisitions and pitched its "entrepreneurial culture" and tax avoidance strategy to investors. That tax avoidance strategy was not as successful as planned; the company later attempted to manipulate numbers when it fell shy of financial expectations of investors and analysts.
The Economist believes the skullduggery that plagued the accounting profession during the days of Enron and Worldcom are behind it; recent blow ups at Valeant (NYSE:VRX) and Monsanto (NYSE:MON) have been lighter than those that occurred during the dotcom era. To the contrary, I believe more blow ups are ahead.
PwC currently faces a $1 billion lawsuit accusing the accounting firm of professional malpractice for helping cause the October 2011 bankruptcy of MF Global Holdings Ltd; MF Global went belly up after its prop-trading business imploded. That said, record low rates manufactured by the Fed might have encouraged companies to fund themselves with cheap credit. In my opinion, highly-indebted companies exposed to declining prices for oil and commodities could be subjects of the next accounting scandals.
What's Next For Weatherford?
The $11.8 million fine for E&Y might have put accountants, including Weatherford's, on notice. I am on record that based on liquidation value, the company's assets -- goodwill, inventory, PP&E -- are overstated by $7 billion; that would make the company insolvent by $3 billion. The SEC fine has put the company and its financial statements under a spotlight. Its current auditors could potentially become more stringent on Weatherford and force it to justify its $14 billion in assets and $4 billion in equity.
I have been rather loud about my claims of insolvency, yet there has been no push back from the auditors or management refuting those claims. In my opinion, Weatherford's reliance on outside sources of capital buttresses my argument. At some point the company's stated assets and their liquidation value could converge. That implies asset impairment charges on goodwill and/or inventory could be in the cards for the second half of 2016.
Conclusion
Avoid WFT.
Disclosure: I am/we are short WFT, VRX.
I wrote this article myself, and it expresses my own opinions. I am not receiving compensation for it. I have no business relationship with any company whose stock is mentioned in this article.