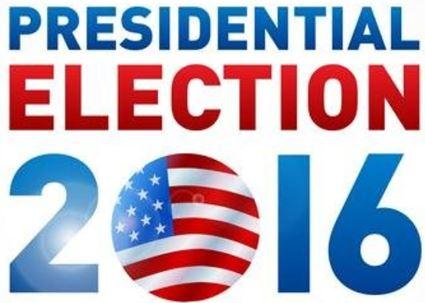 As you may not have heard (if you live under a rock, at the bottom of the ocean) the United States will be holding an election on Tuesday, November 8th, 2016. If you're like me, you're extremely tired of hearing about it. The scandals, the debates, the arguments, the endless tirades by demagogues and extremists (of all political stripes). It makes one long for the days when candidates traveled by horseback.
But happily, I'm here to tell you that, actually, it doesn't matter to your portfolio. Of course, there are all kinds of theories about preparing for a Trump or Clinton victory. But the fact of the matter is, that the markets will do what they'll do, and known macro information generally gets priced in pretty quickly. Even Warren Buffett agrees, and he told Berkshire shareholders that the country will be fine no matter who wins. That goes for your portfolio as well, assuming you have a reasonable time horizon, the election should be just a blip in 5-10 years.
After all, neither presidential candidate is likely to be able to push their entire agenda through the Congress and the Supreme Court. It is very unlikely that both houses of Congress will end up Democratic, and even if they both stay Republican in a Trump presidency, Congress isn't likely to be beholden to him. The founding fathers created a system of checks and balances, and the system has become so grid-locked that changing things is very difficult. They probably intended this as a method of keeping the government out of people's lives, but currently it just means it's hard to get the government to do anything differently. That means that the markets are very likely to keep getting roughly the same policy they've been getting from the country's elected leaders.
I'm only going to quote one politician in this article, so I apologize in advance I'm not an equal opportunity quoter.
Rohm Emmanuel said, "You never let a serious crisis go to waste..."
He meant it in the sense that when everyone is paying attention to something, the political system has a chance to focus its attention on that area and effect meaningful change. I'd suggest a corollary would be "Never spend all your time focusing on something that isn't a crisis." When other investors aren't paying attention, you can gain an advantage by doing the hard work on digging up new ideas and increasing your knowledge base.
So instead of spending every waking moment watching cable news, talking about it over the water cooler, or debating the presidential debate on Facebook, I have some suggestions.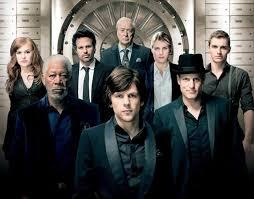 Because as Morgan Freeman's character said in Now You See Me, "When a magician waves his hand says, "This is where the magic is happening." The real trick is happening somewhere else." That's true for us muggles as well. With the media screaming at the top of its lungs how important the election is, the real action is likely elsewhere.
Make a Plan/Watchlist
I don't pretend to be able to predict the direction of the markets, but I do know that when every pundit is worrying about something, it's almost certainly priced in, and therefore, not likely to be an issue. If the market does take a tumble, it will almost certainly be for some other reason. Thus, one extremely useful way to spend your time is to research (and put on a watchlist) some great companies that you'd like to own if the price were lower. That way, you have a set of pre-planned steps to take if the market crashes, which provides both time savings and psychological reinforcement that buying low is a good idea. One microcap idea to get you started on a potential watchlist of quality businesses is ITEX (OTCPK:ITEX), which I wrote up here.
Read more, from varying viewpoints
One thing the splintering of media (through a proliferation of cable channels and internet voices) has done is created a self-reinforcing opinion bubble for many people. If you get all your news from people who agree with your politics, and discuss it with people who you know agree with you on Facebook, you'll never end up in respectful dialogue with someone who holds a differing opinion. Given that there are both bad and good ideas on both sides of the aisle, that's not healthy in politics. It's also a terrible idea in investing, where confirmation bias is a serious problem. It's very common, as you can see from reading the comment stream under basically any short article published on this site. So I have a two-fold suggestion.
Search out a short thesis for one of your positions (maybe your biggest position). Instead of trying to poke holes in it, assume that it's your job to sell this thesis to your boss, and try and prove the points in the article correct. There are only two possible outcomes to this exercise - either you'll find out something you've missed and realize you should reduce the position, or you'll become even more confident in your thesis, which will improve your resolve and help you to be more confident holding through the inevitable dips in the market.
The second suggestion is to search out ideas from a style that is different from your own. I'm a small/micro-cap value investor, so for me that means reading macro calls, dividend ideas, and growth stock theses. Whenever I do that, I always learn something new, and it often applies to my existing positions.
Learn Something New
Peter Cundhill, a very successful Canadian value investor, said, "There's always something to do." One of the best things you can do to develop as an investor and as a person is learn something new. And luckily, there will always be something new to learn (unless you already know everything...)
Pick a sector you're weak on and study it. One of my personal investing strengths has always been real estate. I own a material amount of investment real estate personally (after buying foreclosures 2008-2011) and my best investment returns have come from real estate related securities (Strategic Hotel's preferred shares were a 10-bagger coming out of the crisis, and I bought at $2.05). Real estate is a hard asset business, and it shares a lot of things with the shipping industry, but shipping has a character (and set of characters) all its own. So for me to expand my circle of competence into shipping, I've been reading books (see my review of The Shipping Man here, which I'd recommend) as well as reading articles, such as this great one on an emerging industry trend. I also thoroughly researched and took a position in a shipping company, which I wrote up here. (Available only to Seeking Alpha Pro and Microcap Review subscribers)
I'm not saying shipping is the logical extension of YOUR circle of competence, but I would say it's worth it to take the time to think about what areas you're knowledgeable in, and how you could extend that to related areas.
Personally, I always think it makes sense to "fish where the fish are biting" and spend time learning industries that are currently trading at low valuations. I think at present it might be worth looking into oil and gas (start here), business development companies (see here) or for profit education (I can't even find someone to link to ideas on that one, it's so out of favor, so only pick that if you have a contrarian bent).
From a portfolio perspective, who wins the election doesn't matter (it probably matters to the country, and I do think it's important to vote). So don't tell me who you're voting for in the comments (no really, please don't), instead tell me what you've learned recently, share a link to a great article or stock write-up, or share the ticker for your newest purchase. There's always something to do, so I'd love to hear how you've been spending this election season constructively working on your portfolio!
Disclosure: I am/we are long ITEX.
I wrote this article myself, and it expresses my own opinions. I am not receiving compensation for it (other than from Seeking Alpha). I have no business relationship with any company whose stock is mentioned in this article.