Natural gas futures prices edged 0.8% ($0.03/mmbtu) higher in the week ending October 18th (to correspond to the data below), but sank 8% over the final three days of the week to close just below $3/mmbu, the lowest close since prices shot above $3 on the third trading day of the month.
As the end of injection season nears, the market is looking for signs of cooler weather to spur withdrawals. But signs of an early winter have yet to develop, and the market is getting anxious. It is against this backdrop that traders repositioned themselves as described below.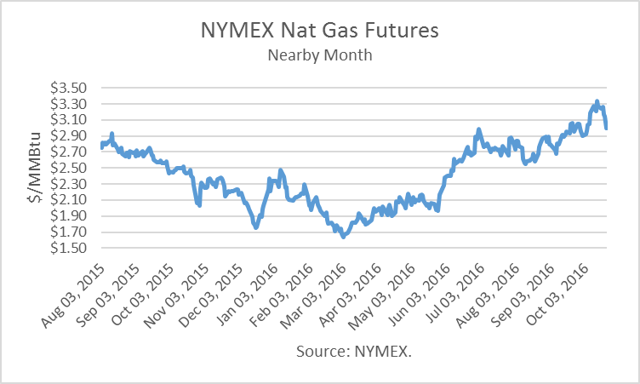 Commitments of Traders
Utilizing the Commodity Futures Trading Commission (CFTC) Commitments of Traders (NYSE:COT) reports for natural gas, I was able to dissect how traders were re-positioning last week.
The four groups I follow - Hedgers (Producer/Merchant/Processor/User) Longs and Shorts, and Speculators (Money Managers) Longs and Shorts - are defined below:
Hedgers: A "producer/merchant/processor/user" is an entity that predominantly engages in the production, processing, packing or handling of a physical commodity and uses the futures markets to manage or hedge risks associated with those activities.
Speculators: A "money manager," for the purpose of this report, is a registered commodity trading advisor (CTA), a registered commodity pool operator (CPO) or an unregistered fund identified by CFTC. These traders are engaged in managing and conducting organized futures trading on behalf of clients.
The latest data are for the week ending October 18th and include data for both options and futures combined for the New York Mercantile Exchange (NYMEX). All comments below pertain to each group as a whole, on balance, noting there are exceptions among individuals.
Findings
Natural gas producers were the big sellers. Short hedgers sold 35,520 contracts, establishing their largest position this year of 216,134 lots. It is also their biggest position in two-and-one-half years.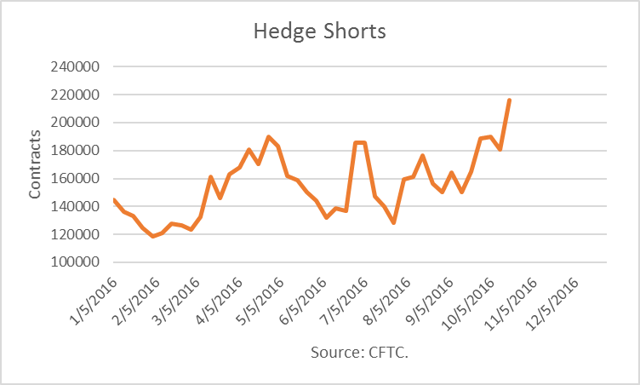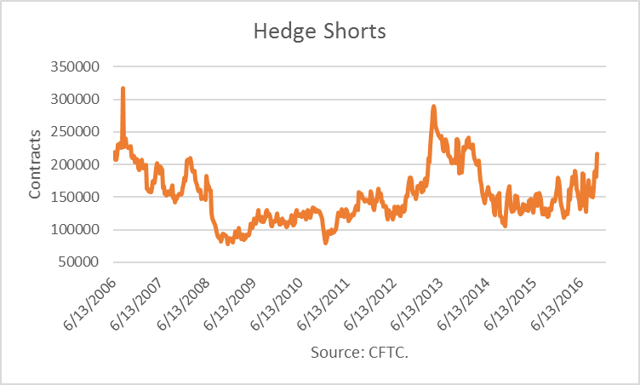 At the same time, they are continuing to ramp of drilling activity. U.S. rigs rose by 3. With 108 gas-directed rigs, they have increased drilling by 33% from the low.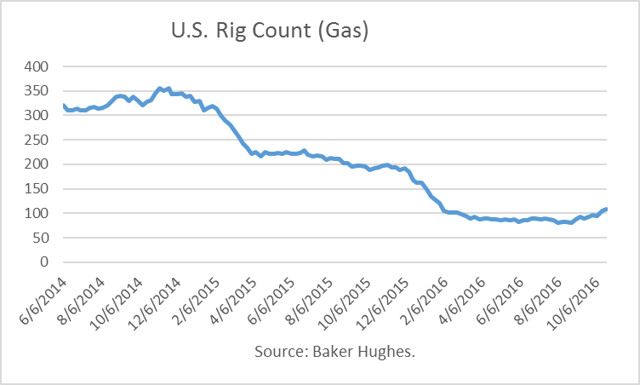 Though short hedgers sold, short speculators bought, covering 14,620 more short positions. Since last November, shorts have closed about 265,000 contracts. And since the low in prices was reached in early March, short sellers have bought back almost 220,000 contracts.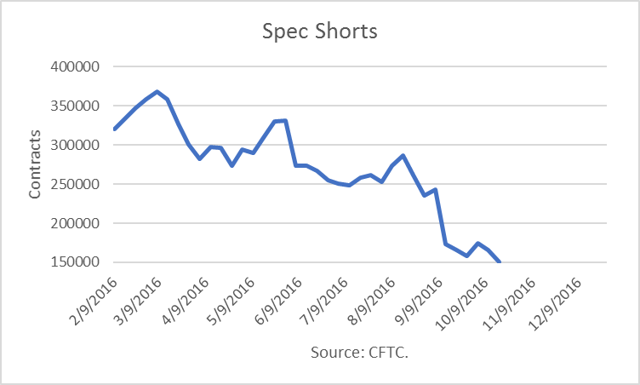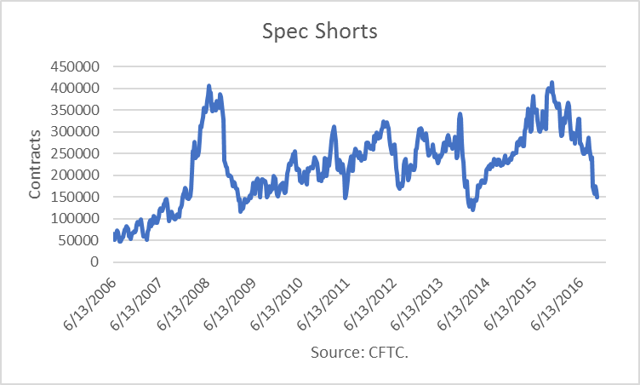 Long speculators bought over 10,640 contracts, extending their long position to 298,032 lots, their largest position this year. This is their largest position in more than two years and could be the source of significant selling should the fundamentals disappoint.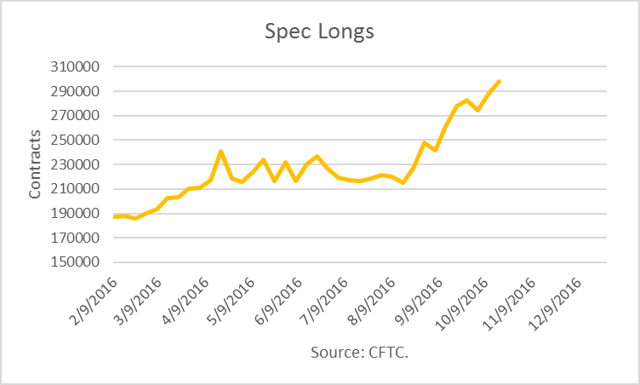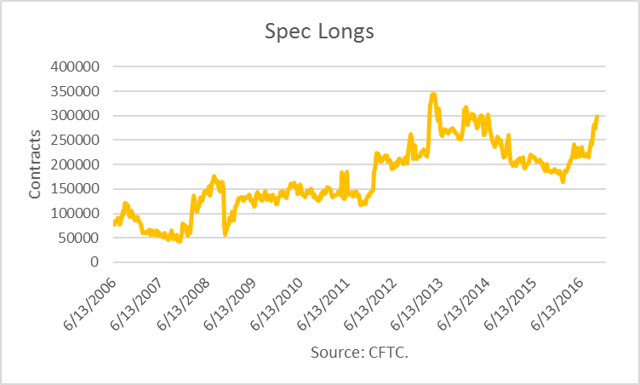 Long hedgers have been more cautious, buying 8,496 lots last week. With a total of 144,762 lots, their position is about where it was late July/early August. They did not participate in much of the October price rally, which has now fizzled.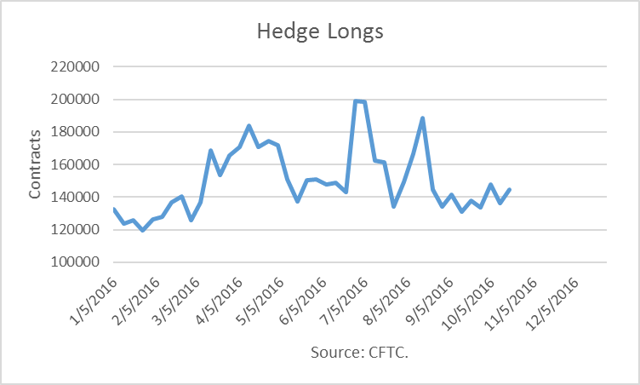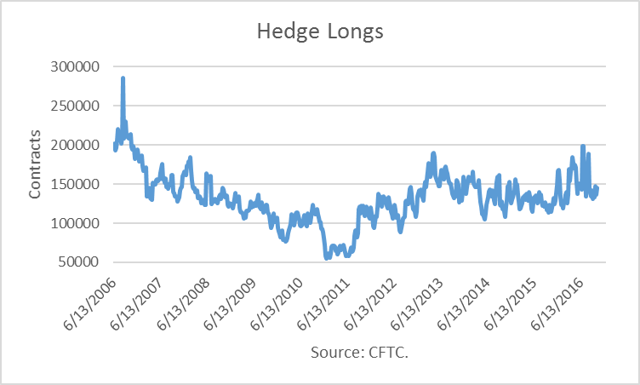 On balance, these four groups, taken together, sold 1,764 contracts last week. Together, they have built one of the largest net long positions since 2006.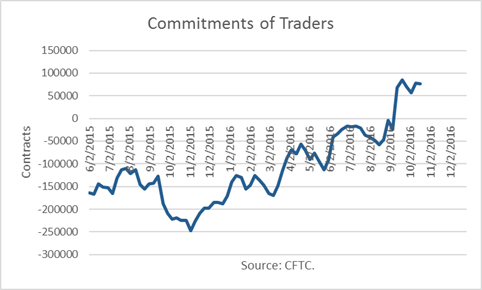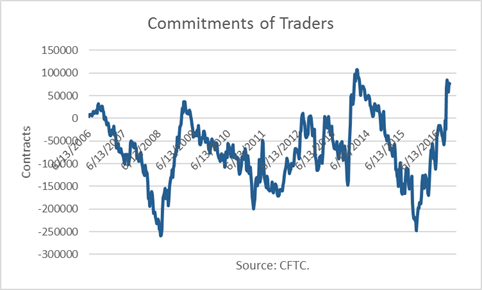 Conclusions
The rise in natural gas futures prices has been relatively steady since early June, and many have become believers in higher prices as the storage glut disappeared. However, the winter weather is the critical factor. The market is understandably edgy because there has not been an early start to cold weather, and prices could swing very fast in either direction.
A lot is at stake, as indicated by the large long spec position, and the enormous amount of short-covering at a loss since early March. And natural gas producers do not want to blow it by not hedging.
For those anxious about their long positions, it might be wise to remember what Mark Twain once said, "If you don't like the weather in New England, just wait a few minutes."
Disclosure: I/we have no positions in any stocks mentioned, and no plans to initiate any positions within the next 72 hours.
I wrote this article myself, and it expresses my own opinions. I am not receiving compensation for it (other than from Seeking Alpha). I have no business relationship with any company whose stock is mentioned in this article.