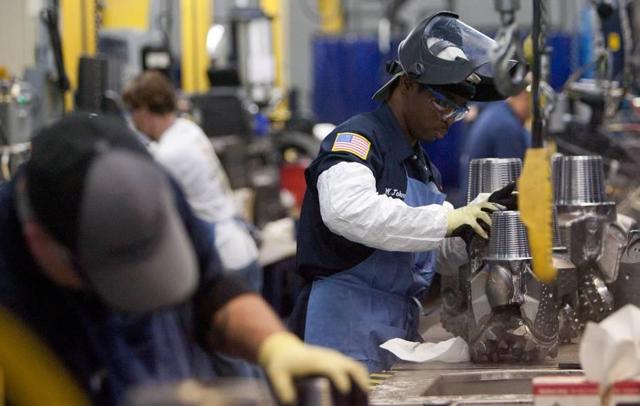 Source: Dallas Morning News
Baker Hughes (NYSE:BHI) reports Q3 earnings on October 25th. Analysts expect revenue of $2.41 billion and EPS of -$0.45. The revenue estimate implies flat growth sequentially. Investors should focus on the following key items:
Has North America Really Turned?
After Q2 results, Halliburton (NYSE:HAL) suggested animal spirits had returned to North America. Halliburton backed up its claim with a 9% sequential growth in North America revenues. That's important since Baker Hughes received 28% of its revenue from the region in Q2 2016; that's down from 38% in the year-earlier period.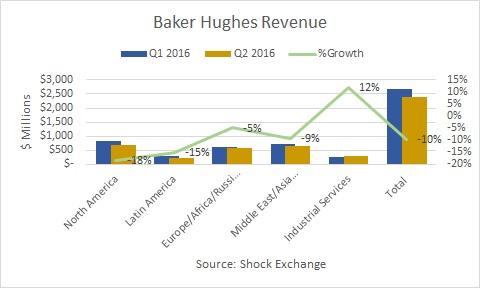 North America fell 18% sequentially in Q2, and a sharp rebound this quarter could ignite BHI bulls. While equipment spending might rebound, services revenue could be a laggard. Secondly, several vendors are thirsty for revenues in the region and have gotten aggressive on pricing. Cut throat competition could hold back any meaningful rebound in North America.
Negative EBITDA Margins
The 18 months Baker Hughes spent in limbo pending its failed merger with Halliburton badly damaged the company. Despite thousands in lay-offs, the company's EBITDA margins are paltry. Margins were as high as 14% in Q3 2015, but fell to -4% last quarter. EBITDA of -$99 million gives the appearance that Baker Hughes is a broken property. Its dependence on North America has been telling. Long term, Baker Hughes has to either diversify its earnings stream or hope weaker players in the region - Weatherford (NYSE:WFT) for instance - go belly-up, so pricing can improve.
Takeaway
Baker Hughes appears broken, at least for now. Its $3.9 billion cash hoard should allow it to survive. Avoid BHI until the shakeout in the oil patch materializes.
Disclosure: I am/we are short BHI, HAL, WFT.
I wrote this article myself, and it expresses my own opinions. I am not receiving compensation for it. I have no business relationship with any company whose stock is mentioned in this article.