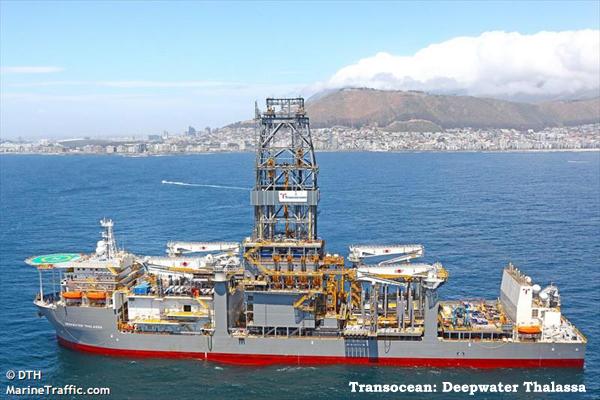 This article is an update of my preceding article on Transocean, Ltd. (NYSE:RIG) published on October 11, 2016, which was focused on $600 million senior secured notes due 2024.
On Friday October 21, 2016, Providence Resources PLC released the following:
The Judgment states that, as a result of the decision of the Court of Appeal in April 2016, Transocean is entitled to its costs of the first instance proceedings from August 30, 2014 on the Standard Basis (i.e. approximately 70%) but that the other Part 36 cost consequences in relation to obtaining costs on the indemnity basis, interest on costs and the principal sum and the surcharge of £75,000 do not apply. In coming to this conclusion, the judge found that it would be unjust to apply the full Part 36 costs consequences in the circumstances of this case, including his previous criticisms of Transocean's conduct which he said "was not merely unreasonable but dishonest". Based on the Judgment, Providence will pay Transocean a gross figure of approximately £1.10 million (equivalent to approximately $1.35 million) in respect of all outstanding costs, interest and principal sums, which compares to the estimated gross figure of $3.90 million described in the Company's Interim Results. Lansdowne, the Company's joint venture partner in Barryroe (20% interest), is liable for its share of all costs associated with the litigation.
A little history of the Barryroe dispute.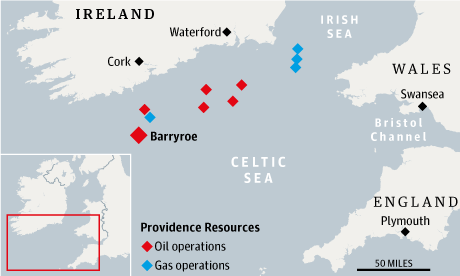 Courtesy: Providence resources.
On August 9, 2012, Providence announced that the Irish government has offered a new licensing option over five part blocks that are adjacent to Barryroe with an estimated 1.6 billion barrels of oil in place since hydrocarbons were discovered there in March/July 2012.
Assuming a recovery rate for a well in North Sea at about 38% this discovery is one of the largest in the North Sea segment.
The Transocean semi-submersible GSF Arctic III was used for drilling at Barryroe field, pursuant to a drilling contract dated 15 April 2011. The Rig was a six-leg semi-submersible drilling unit built in 1984 and has been retired now.
Unfortunately, this discovery came with some technical problems. The GSF Arctic III experienced delays:
The delays occurred following problems with the Blow Out Preventer ("BOP") stack, between 18 December 2011, when operations were first interrupted as a result of problems with the alignment of the BOP, and 2 February 2012 when the Rig was ready to resume operations.
The Judgment on 04/2016 can be access here.
The judge found that the rig had not been in good working condition on delivery, contrary to the terms of the contract, because there had been a build-up of debris in a component of the blow-out preventer known as a 'stinger'. The defect caused a loss of time of over 27 days.
In short, It was ruled that, as a result of the April 2016 Court of Appeal decision, Transocean is entitled to about 70% of its costs of the first instance proceedings from Aug. 30, 2014.
Providence and Lansdowne will pay Transocean approximately $1.35 million in respect of all outstanding costs, interest, and principal sums, which compares to the estimated gross figure of $3.90 million described in the Providence's interim results.
M. Tony O'Reilly, CEO of Providence, said:
This is a very positive result for Providence, with significantly less cost exposure than had been provided for, justifying our defence of our position. With this matter now behind us, our focus remains on unlocking the value within our extensive asset portfolio offshore Ireland, with a particular emphasis on the farm-out processes for Barryroe and Spanish Point as well as completing our preparations for the drilling of Druid next June.
On the side note, It is expected that the rig contract will be signed during 4Q 2016 to commence drilling in summer 2017. The cost of this exploration well is estimated at $35 million (compared to $46 million initially).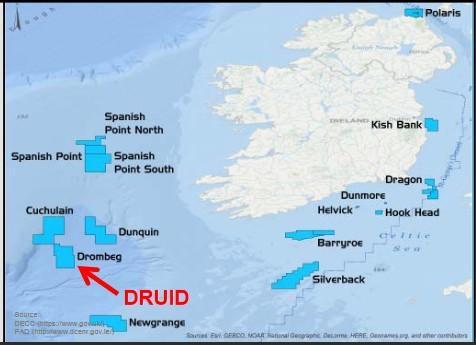 This news is interesting for three reasons:
It is an interesting legal case that could be used for other similar disputes. I am thinking about the case between Premier Oil and Ocean Rig UDW (NASDAQ:ORIG) in the Falkland Islands and the use of the Semi-submersible Eirik Raude. The dispute is still going on for approximately $69 million claimed by ORIG.
This demonstrates that the Irish offshore segment of the North Sea is significant and has increased since 2012.
It shows that small Independent Oil companies ("IOC") such as Providence resources or Lansdowne are active again in the exploration game. I expect this trend to increase in 2017-2018 especially with well costs going down significantly.
An article on September 15, 2016, from OffshoreEnergyToday explained perfectly well the situation.
The Druid well is located in the Frontier Exploration License (FEL) 2/14 which lies in c. 2,250-meter water depth and is located c. 220 kilometers off the south-west coast of Ireland.

The license is operated by Providence (80%) on behalf of its partner Sosina Exploration (20%), collectively referred to as the Druid Partners.

FEL 2/14 contains the Paleocene "Druid" and the Lower Cretaceous "Drombeg" exploration prospects.

Following the appointment of Lloyds Register's subsidiary Senergy Wells as a provider of integrated well management services for the planned 2017 Druid drilling program, Providence said on Thursday that an invitation to tender for the rig contract has now formally been issued to the market. The company said it expects that the rig contract will be signed during 4Q 2016 to facilitate summer 2017 drilling.
An Article from RTE on August 31, 2016 is showing the semi-submersible Eirik Raude from ORIG as an introduction (picture) without any direct link between the Druid well and the rig, of course, possibly suggesting that the rig may eventually be awarded the contract in my opinion only?
In fact, this tender has certainly attracted a significant number of offers from Transocean (NYSE:RIG), Ocean Rig UDW with the OR Eirik Raude or the OR Leif Eiriksson, and probably another 5 other competitors such as Paragon Offshore (OTCPK:PGNPQ)with the MSS1 recently stacked or North Atlantic drilling/SDRL (NYSE:SDRL) with the West Phoenix, West Venture or even the West Rigel.
Transocean has been very effective at grabbing the few recent contracts available -- M. Jeremy Thigpen, CEO, said that RIG is getting close to 40% of the contracts actually available -- and will be a strong competitor again for the Druid well. However, this legal dispute may have played against the company somehow?
Important note: Do not forget to follow me on RIG and other offshore drillers. Thank you.
Disclosure: I am/we are long RIG.
I wrote this article myself, and it expresses my own opinions. I am not receiving compensation for it (other than from Seeking Alpha). I have no business relationship with any company whose stock is mentioned in this article.
Editor's Note: This article covers one or more stocks trading at less than $1 per share and/or with less than a $100 million market cap. Please be aware of the risks associated with these stocks.