The Nintendo Switch was debuted on Thursday the 20th of October. Nintendo's (OTCPK:NTDOY) marketing has been strong with this product. The Switch trailer already has more views than the Wii U has sales (16m > 12m). I was genuinely impressed. I have not owned a Nintendo console since the 90s, that may change soon. I will now explain why this is the time to buy into Nintendo.
Massive developer support
One of the reasons behind the failure of the Wii U was the lack of developer support. Having the range of games available on the Wii U limited to just Nintendo franchises is massively limiting. It means that the Wii U was doomed to be a secondary console from the start. Every person I know who owns a Wii U has another console as their primary gaming system. As one friend concisely put it "My Wii U is basically a Super Smash brothers machine." This is not how to drive sales. It makes the console a luxury. The majority of gamers bought a console from the previous generation. The Play Station 3 by Sony (NYSE:SNE) and Microsoft's (NASDAQ:MSFT) X-Box 360 both sold around 84m units, compared to the Wii U's dismal 12m. New games are for the most part only released on the current generation of consoles. Owning a games console of the current generation is, therefore, a necessity needed to play the most recent games. Buying a second console to play Mario and Zelda games is an expensive luxury that few people chose.
Here is a brief list of the major developers that have partnered with Nintendo on the Switch, and the triple A game franchises they can potentially bring to the Switch: Activision (NASDAQ:ATVI)(Call of Duty & World of Warcraft), EA (NASDAQ:EA) (Star Wars, Battlefield & FIFA), Bethesda (Skyrim), Take-Two interactive (NASDAQ:TTWO)(Grand Theft Auto) Square Enix (Final Fantasy), Namco (Time Crisis), Sega (OTCPK:SGAMY) (Sonic the Hedgehog), and Konami (Metal Gear).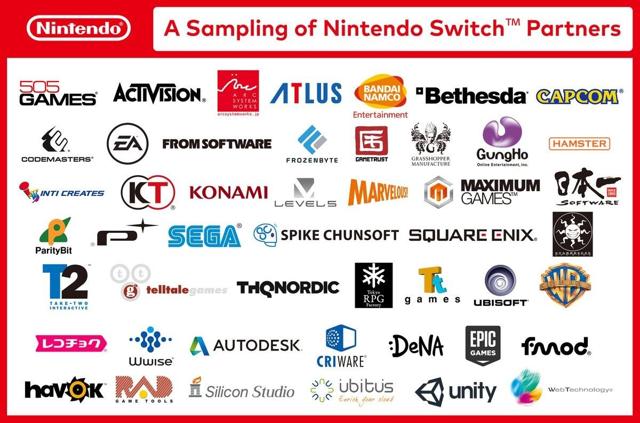 This means that the Nintendo Switch has the potential to be a real contender in the console wars. The portability and potential social aspect will also be important for many people. Tablets have become a common sight in the public domain, you can see someone watching a movie on a tablet on a train without batting an eyelid. The Switch looks like a tablet at glance. This conforms to societal norms, which means young adults can use it in public without fear of looking out of place. This is a critical feature, in the age of vanity, as one must look cool at all times. For young people, this may be a deciding factor when choosing to utilize the portability feature of the Switch.
People who say that Nintendo already has a portable console, with declining sales are missing the point. While Play Station Portables and Nintendo Gameboys are viewed as child's toys, tablets are viewed as an adult technology, which Nintendo, in a stroke of genius, has mimicked.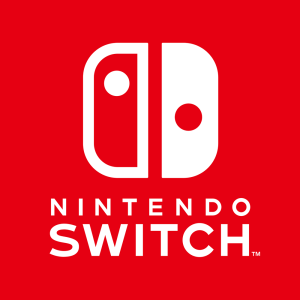 Mobile gaming will increase awareness and popularity of Nintendo characters
Pokemon GO has refreshed everyone's childhood memories of Pokemon. With many millions of people still playing the game (20m active daily users in the US alone.), a Pokemon game on the Nintendo Switch will draw in a huge amount of sales. There has never been a true Pokemon game on a home console, as Nintendo has kept the core Pokemon games to its portable consoles. The appeal of being to play a Pokemon game in HD on your television is huge and will draw in the huge Pokemon fanbase, who would have been disinterested in the usual Mario and Zelda offerings of the Wii U.
Nintendo is also releasing Mario Run in November. Mario is arguably the most well-known character in video game history. The President of Japan dressed up as Mario in the transitional Olympic ceremony earlier this year. As well as being a guaranteed revenue stream for Nintendo's mobile division, this is great advertising for the Nintendo Switch. If parents are playing Mario on their phone (Not unrealistic as 78% of Pokemon GO players are aged between 18 and 34. The target audience for mobile games is much more than just children.), they will be more likely to buy a Nintendo console for their children.
The Classic NES is pushing all the nostalgia buttons
The games industry has been following in Hollywood's footsteps in recent years. Rather than risking millions developing new blockbusters, developers are dragging out successful franchises as long as they can, and rereleasing old favorites in high definition on new consoles. Nintendo has taken this a step further and is rereleasing an entire console. The timing of this is perfect. It will be released next month, just in time for Christmas. It is relatively cheap and will make a great stocking filler. Many people agree with me on this, as it is completely sold out, and the pre-orders for December have also sold out. The Classic NES comes with 30 games, including all the classics like Mario, Zelda, Donkey Kong and Megaman. Millions of children will have the three months after Christmas to fall in love with Nintendo characters and badger their parents to buy them a Nintendo Switch come March.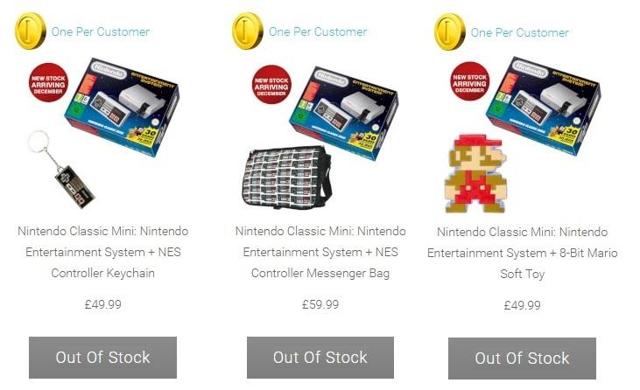 With all these catalysts to Nintendo's future success on the horizon, the downside risk is minimal. The Nintendo Switch is a new concept with a clean design that is suitable for both children and adults. I strongly recommend anyone considering Nintendo to buy into this short term dip. When the sales figures for the Nintendo Switch hit, you will have missed a bargain.
Disclosure: I am/we are long NTDOY.
I wrote this article myself, and it expresses my own opinions. I am not receiving compensation for it (other than from Seeking Alpha). I have no business relationship with any company whose stock is mentioned in this article.
Editor's Note: This article discusses one or more securities that do not trade on a major U.S. exchange. Please be aware of the risks associated with these stocks.