Welcome to the Yieldy issue of M&A Daily
AT&T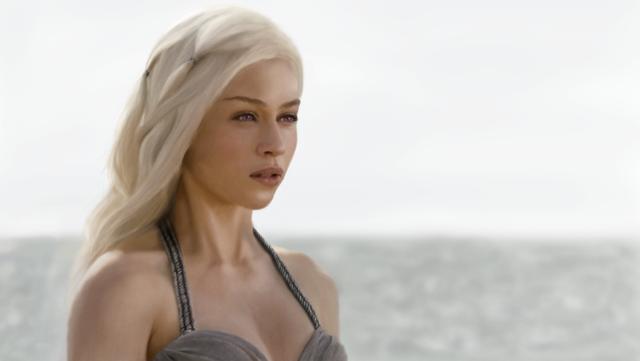 AT&T (NYSE:T) is buying Time Warner (NYSE:TWX) in an $85 billion cash and stock deal. TWX holders get 53.75 in cash and $53.75 in T shares. The stock portion is subject to a collar. The $18.54 arb spread offers an 18% IRR if the deal closes by 2018.
Key points to consider:
AT&T pays a substantial dividend, which is attractive to many investors. Want it at a discount? If you buy Time Warner instead and the deal is able to close as the companies predict, you could get AT&T at a substantial discount. As a percentage of your cost basis, the dividend yield would be over 7%.
Middleburg
Access National (NASDAQ:ANCX) is buying Middleburg (NASDAQ:MBRG) for 1.3314 ANCX per MBRG share for a value of $32.51 per share. MBRG shares hit a new 52-week high.
For details, Sifting the World members should read Ex-Buffett Protégé Gets Hostile; the shares have returned over 15% since then.
B/E
Rockwell Collins (NYSE:COL) is buying B/E (BEAV) in a $6.3 billion cash and stock deal. BEAV holders get $34.10 per share in cash and $27.90 in COL, subject to a 7.5% collar. The $3.81 arb spread offers an 11% IRR if the deal closes by June.
Genworth
China Oceanwide (OTC:HHRBF) is buying Genworth (NYSE:GNW) in a $2.7 billion cash deal. GNW holders get $5.43 per share. The $0.63 arb spread offers a 19% IRR if the deal closes by the middle of next year. The target is working with Goldman (NYSE:GS) and Lazard (NYSE:LAZ); the buyer is working with Citi (NYSE:C).
Westar
The Great Plains (NYSE:GXP) acquisition of Westar (NYSE:WR) secured HSR clearance. The $3.53 arb spread offers a 10% IRR if the deal closes by June.
Rackspace
The EC cleared the Apollo (NYSE:APO) acquisition of Rackspace (NYSE:RAX).
Cepheid
The Danaher (NYSE:DHR) acquisition of Cepheid (NASDAQ:CPHD) is unconditional after securing approvals in the US, Germany, Austria and South Africa.
Vitae
The Allergan (NYSE:AGN) tender offer for Vitae (NASDAQ:VTAE) expires today.
Raptor
The Horizon (NASDAQ:HZNP) tender offer for Raptor (NASDAQ:RPTP) expires today.
Intersil
HSR expires today for the Renesas (OTCPK:RNECY) acquisition of Intersil (NASDAQ:ISIL).
DTS
The definitive proxy has been filed for the Tessera (TSRA) acquisition of DTS (NASDAQ:DTSI). DTS shareholders vote December 1.
Everyday
The definitive merger agreement was filed for the j2 (NASDAQ:JCOM) acquisition of Everyday (NYSE:EVDY).
FMC
The third S-4 amendment was filed for the FMC (NYSE:FTI) merger with Technip (TKPPY). FMC shareholders vote December 5.
Reynolds
Goldman is working with Reynolds (NYSE:RAI) on its response to the BAT (NYSEMKT:BTI) offer.
Syngenta
ChemChina did not offer concessions to the EU regarding its acquisition of Syngenta (NYSE:SYT). The ACCC delayed their decision date of October 27 at the request of the filers. The $13.85 arb spread offers an 88% IRR if the deal closes by year-end, leaving plenty of return even if it delayed well into 2017. More to come in future editions of M&A Daily…
Done deal.
Elsewhere on Seeking Alpha
Beyond Seeking Alpha
Podcast Review


If you enjoy the podcast, please leave a review on Apple's (NASDAQ:AAPL) iTunes.
Sifting the World
Disclosure: I am/we are long TWX, MBRG, WR, RAI, SYT.
I wrote this article myself, and it expresses my own opinions. I am not receiving compensation for it (other than from Seeking Alpha). I have no business relationship with any company whose stock is mentioned in this article.
Additional disclosure: Chris DeMuth Jr and Andrew Walker are portfolio managers at Rangeley Capital. We invest with a margin of safety by buying securities at discounts to their intrinsic value and unlocking that value through corporate events. To maximize returns for our investors, we reserve the right to make investment decisions regarding any security without notification except where notification is required by law. This post may contain affiliate links, consistent with the disclosure in such links. We manage diversified portfolios with a multi-year time horizon. Positions disclosed in articles may vary in sizing, hedges, and place within the capital structure. Disclosed ideas are related to a specific price, value, and time. If any of these attributes change, then the position might change (and probably will).
Editor's Note: This article covers one or more stocks trading at less than $1 per share and/or with less than a $100 million market cap. Please be aware of the risks associated with these stocks.