Microsoft (NASDAQ:MSFT) is building out Azure as the first artificial intelligence (AI) supercomputer, the company's CEO, Satya Nadella, said at an event in Dublin. Microsoft's existing Azure tools for machine learning (ML) and cognitive computing will see massive adoption due to the company's foray into making the AI supercomputer.
This initiative has the potential to empower Microsoft to challenge even IBM's (NYSE:IBM) AI expertise by posing a significant threat to the latter's cognitive computing platform Watson and business intelligence (BI) platform Cognos. With currently being the number 2 player in the cloud IaaS (Infrastructure-as-a-Service) market following Amazon's (NASDAQ:AMZN) AWS, Microsoft can become one of the leading AI players alongside IBM (or might even surpass IBM). At the same time, the software giant can become the number 1 cloud IaaS player, displacing AWS in a shorter span of time than earlier expected. Why? This is an interesting topic indeed. In this article, I will share my views regarding the topic.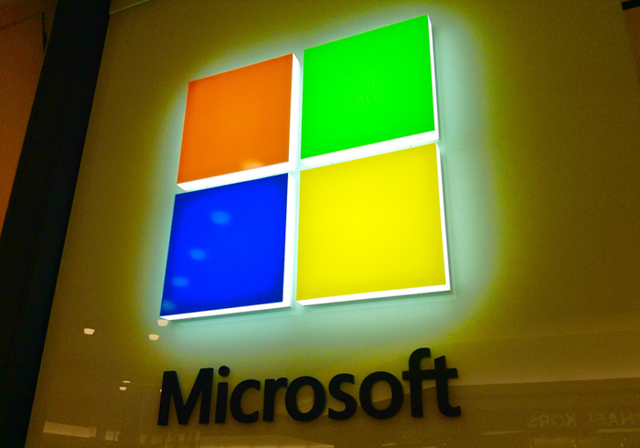 Microsoft's AI Supercomputing Foray: A Really Brave Step
Making Azure an AI supercomputer is a great idea, although how far it's commercially viable isn't known yet. However, after listening to Mr. Nadella's keynote speech in Dublin about how the Azure AI supercomputing momentum is taking shape, I'm convinced that the idea is commercially viable to a significant extent.
The question of commercial viability arises because Microsoft's initiative is based on expanding the scope of personal computing beyond the realm of PCs, which is a market with flat growth. The software giant wants to take the personal computing market away from PCs to mobile and IoT devices which will be AI-ready and connected via cloud. In the "mobile first - cloud first" world, Microsoft will bring a digital transformation by creating new personal computing opportunities via making the cloud platform more sophisticated and thereby boosting the productivity of businesses. The company has formed the Microsoft AI and Research Group for this purpose. Mr. Nadella said:
At Microsoft, we are focused on empowering both people and organizations by democratizing access to intelligence to help solve our most pressing challenges. To do this, we are infusing AI into everything we deliver across our computing platforms and experiences.
Why Azure AI/ML APIs Will See Massive Adoption?
Microsoft's cognitive services APIs including APIs for vision, speech, language, knowledge and search, and ML APIs including text analytics, key phase extraction, language and topic detection etc. will witness rising demand from the enterprise customers once the company's Azure AI supercomputer comes to the marketplace. In contrast, IBM's AI tools mentioned above might not see the same sort of demand. Why? Because Microsoft will enjoy certain competitive advantages over IBM when its AI supercomputer will be available for commercial use.
According to Mr. Nadella, the company is making its cloud business model flexible enough so that it can address the following issues:
Global Reach: The company is building a global hyperscale cloud infrastructure in order to cover almost the entire world under its cloud network via utilizing its datacenter presence in more than 30 regions across the globe.
Digital Sovereignty: Microsoft will ensure that digital sovereignty needs and other compliance issues in various counties are properly addressed so that expanding its cloud network doesn't face unnecessary hindrances.
Big Data Support: When IoT will go mainstream, a huge amount of data will be generated. The software major is building a distributed computing fabric (more about this later). This will help it offer customers a flexible hybrid cloud model via Azure and Azure Stack for supporting enormous amount of data.
Microsoft is building out the Azure AI supercomputer in order to achieve the aforementioned objectives. As mentioned above, the company is transforming today's cloud into tomorrow's platform for running and connecting millions of AI-ready IoT devices. For allowing people to run intelligent apps on those devices, Microsoft will help developers write sophisticated apps by leveraging the company's app building tools with machine learning and deep learning features.
When the IoT devices infused with Microsoft's AI-based apps will be commercially available, enterprises will use those devices to run the company's cognitive services APIs and ML APIs. As a result, the adoption of those APIs will rise meaningfully.
Can Microsoft Beat IBM and Amazon?
IBM's strong AI expertise has created a huge market for its cognitive computing and business intelligence products, and I don't believe beating IBM is possible for Microsoft in the next two to three years. However, in the long run, it might be able to surpass IBM. Since IBM isn't a strong IaaS player, it won't be able to distribute its off-premises AI-based software suites as efficiently as Microsoft can.
The Azure AI supercomputer is a unique concept. It isn't a supercomputer in the true sense of the term. It's actually a cloud-based hyperscale distributed computing system powered by GPUs and FPGAs, which is capable of running high-performance and technical computing workloads generally run on supercomputers. Microsoft's Project Catapult is behind the world's first hyperscale AI supercomputer.
Microsoft researchers have developed its Configurable Cloud architecture, which works by leveraging the power of direct inter-FPGA messaging technology. The architecture has already been deployed in the company's production datacenters worldwide. This is a significant stride Microsoft has taken toward making its cloud IaaS platform the strongest in the world, leaving Amazon's AWS far behind.
In a previous article, I shared with investors how Microsoft is fast becoming the world's leading hybrid cloud IaaS player. I also opined that Amazon's quasi hybrid cloud platform wouldn't help it retain its leadership position in the cloud IaaS market. Microsoft's upcoming Azure Stack was already on its way to displace AWS from its leadership position in this market. With Microsoft already deploying its Configurable Cloud architecture in its datacenters across the world, the Azure AI supercomputing initiative will make the company the undisputed cloud infrastructure leader much earlier than expected, surpassing AWS.
With Microsoft establishing itself as the world's strongest cloud infrastructure provider, it won't be a difficult task for the company to challenge IBM in the field of AI going forward despite the latter's current AI expertise. In the interim, if Microsoft can improve its AI-based products and make them on par with IBM's products, beating IBM by stealing its market share can be a strong possibility.
Conclusion
Investing in tech stocks is perhaps the most difficult job for even the world's leading investors, due to the ever-changing industry dynamics in this sector. That's why Warren Buffett tends to avoid this sector. Although Buffett has changed his mind lately, I don't believe he has changed his core investing philosophy. I believe his recent tech investments are driven by his penchant for investing in blue-chip stocks.
IBM, a Warren Buffett stock and the strongest AI company in the world with products like IBM Watson, also can lose ground in the blink of an eye in the sector called tech. That doesn't mean I am saying that the company's story is over. I am still an IBM bull. I am a Microsoft bull as well. I am actually a technology bull, and I constantly evaluate the sector and the companies in which I have long positions. At present, I am more bullish on Microsoft than on IBM.
Disclosure: I am/we are long MSFT, IBM.
I wrote this article myself, and it expresses my own opinions. I am not receiving compensation for it (other than from Seeking Alpha). I have no business relationship with any company whose stock is mentioned in this article.