Virtual Reality Today
Virtual reality already exists through the Oculus Rift by Facebook (NASDAQ:FB), Vive by HTC (OTC:HTCKF), and Samsung Gear VR by Samsung (OTC:SSNLF). The Samsung Gear uses an android phone and is a low-end virtual reality headset that is not comparable or will replace actual gaming through consoles. Samsung Gear's unit sales have not been public but consensus seems to be around 2 million units sold. Vive unit sales stand at 140,000 ( Forbes) and although Facebook has not released Oculus' unit sales it is believed to be near the Vive's unit sales number. The combined unit sales between the leading VR sets on the market today is around 5 million using the high end for Oculus sales and a modest estimate for Gear VR unit sales. All of these products hit the market this year so it is still early on but these unit sales numbers are less than first year sales for major consoles such as the Xbox One, PS4, and Wii. When the PS4 was released in November 2013 it sold 4.2 million units by the end of the year. The Xbox One was released around the same time and sold 3 million units. Granted these VR headsets haven't been on the market through the holiday season yet, but I do not expect holiday sales to seriously inflate the current sales. Even doubling the current sales in account for the holiday season would be less than the sales for the PS4 and Xbox One during just the holiday season their first year.
Almost everyone believes virtual reality is a very cool concept, so why the low unit sales? I believe it is because the obvious market for virtual reality is gaming and the average consumer wants an easy to use, impressive VR headset-console bundle from a company they know. Right now the premier products on the market are the Oculus Rift and Vive but they work with PC and the average consumer does not use PC to play games. Consumers want VR in pair with Xbox, PlayStation, or Nintendo. I believe the console company that can incorporate VR first and effectively market it will have the edge in the VR and the console market, and Sony in on track to do just that.
Sony PlayStation VR
Sony (NYSE:SNE) released a VR headset compatible with the PS4 on October 13 th. The headset costs $399 compared to the $599 Oculus Rift and the $799 HTC Vive. They have already sold out of VR units and are projected to sell 1.4 million units by the end of 2016. There are 53 million PS4s so potential for sales is extremely high. Also, Xbox and Nintendo users may switch to PS4 to experience virtual reality gaming if Microsoft (NASDAQ:MSFT) and Nintendo (OTCPK:NTDOY) are too slow to also create their own virtual reality headsets that work with their consoles. I expect unit sales for their VR headset to resemble sales for the Xbox Kinect and the first generation Wii. The need and sentiment for the VR headset is similar to the Kinect as they are both devices that work with the current console and offer a new dimension of experience. The Wii was first to that experience and since PlayStation is first to that experience (for consoles) VR headset sales could mirror Wii sales (limited to the 53 million PS4s that are out there) and also increase new PS4 sales as consumers want access to the virtual reality gaming experience.
Microsoft sold about 30 million Kinect units. Nintendo sold about 100 million Wii units. Using the Kinect figure to project PS4 VR sales would imply an additional revenue of $12 billion and if a VR headset was sold for every PS4 that has been sold potential revenue is $21 billion. This does not account for game revenue, new PS4 console revenues, PSN subscription revenue, and secondary gear revenue. Sony is staying ahead of the curve with PlayStation by capitalizing on virtual reality and this will maintain and increase their majority market share in the gaming console market and secure market share in the virtual reality market.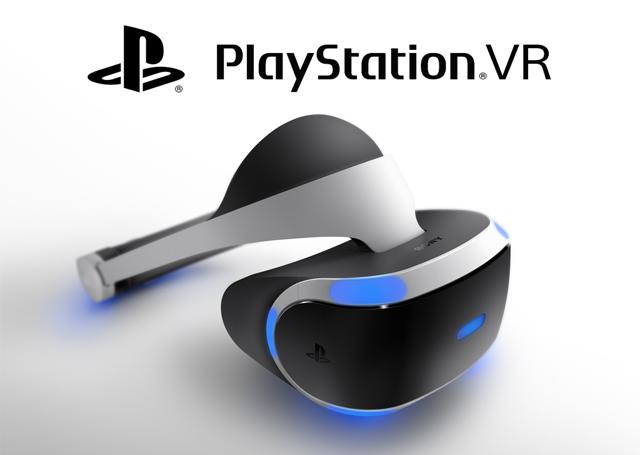 PlayStation VR Headset
Disclosure: I/we have no positions in any stocks mentioned, and no plans to initiate any positions within the next 72 hours.
I wrote this article myself, and it expresses my own opinions. I am not receiving compensation for it (other than from Seeking Alpha). I have no business relationship with any company whose stock is mentioned in this article.
Editor's Note: This article discusses one or more securities that do not trade on a major U.S. exchange. Please be aware of the risks associated with these stocks.