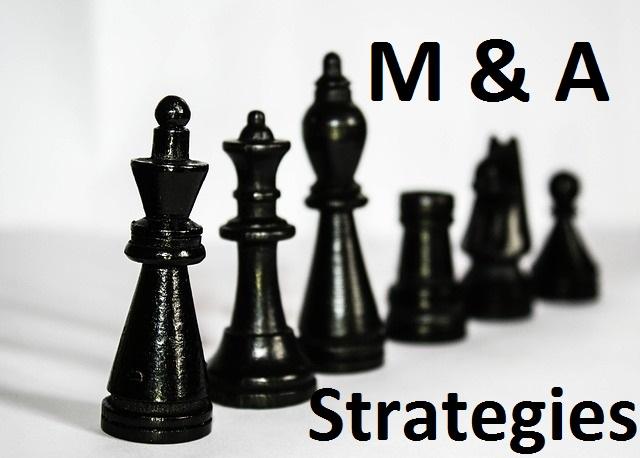 For the past decade I have been tracking hedge fund portfolios that employ the merger arbitrage strategy. For the past couple of years I have shared that research here on Seeking Alpha.
Recently, a few people contacted me and asked if I would write a quarterly article on the publicly traded arbitrage funds' holdings. The four public arb funds I follow are The Arbitrage Fund, The Gabelli ABC Fund, The Merger Fund, and Gabelli Enterprise Mergers & Acquisitions Fund. Each quarter these funds list their top 10 holdings. Here are the top holdings as of September 30.
The Arbitrage Fund
SAB Miller PLC (deal closed)
ITC Holdings Corp (deal closed)
LinkedIn Corp (LKND)
Medivation Inc (deal closed)
St. Jude Medical Inc (NYSE:STJ)
Piedmont Natural Gas Co (deal closed)
The Valspar Corp (NYSE:VAL)
NetSuite Inc (NYSE:N)
Cepheid (NASDAQ:CPHD)
Cvent Inc (NYSE:CVT)
Gabelli ABC Fund
Fleetmatics Group (NYSE:FLTX)
LinkedIn Corp
The Valspar Corp
Westar Energy Inc (NYSE:WR)
WhiteWave Foods Co (NYSE:WWAV)
Cepheid
St. Jude Medical Inc
CST Brands Inc (NYSE:CST)
Piedmont Natural Gas Co (deal closed)
NetSuite Inc
The Merger Fund
SAB Miller PLC (deal closed)
Yahoo (YHOO)
LinkedIn Corp
KLA-Tencor Corp (deal busted) (NASDAQ:KLAC)
Ingram Micro Inc (NYSE:IM)
Jarden Corporation (deal closed)
St. Jude Medical Inc
Syngenta AG (NYSE:SYT)
American International Group, Inc (NYSE:AIG)
The Valspar Corp
Gabelli Enterprise Mergers & Acquisitions Fund
LinkedIn Corp
The Valspar Corp
Piedmont Natural Gas Co (deal closed)
WhiteWave Foods Co
Westar Energy Inc
Telenet Group Holding (NYSE:TNET)
Fleetmatics Group
Myers Industries Inc (NYSE:MYE)
SAB Miller PLC (deal closed)
Cvent Inc
I find it interesting which stocks these funds invest in. Especially in a time where there don't seem to be many safe arb stocks.
LinkedIn was a top three holding for all four funds. Many in the arb community have placed LinkedIn in their sure thing bucket. But the stock has been weak recently, closing at $189.50 on Friday, well shy of the $196 deal price offered by Microsoft (NASDAQ:MSFT). Approval from the EU is still needed. Salesforce (NYSE:CRM) has asked EU regulators to investigate the merger intimating that there are significant antitrust and data privacy issues. The US has given the deal a green light and Microsoft has guided to a year end close.
Valspar is in all four funds and top three in two of them. Valspar is in the process of being acquired by Sherwin-Williams (NYSE:SHW) for $113 per share in cash. Under the terms of the merger agreement, if divestitures are required of businesses totaling more than $650 million of Valspar's 2015 revenues, the transaction price would be adjusted to $105 per Valspar share.
VAL shareholders got a scare on Friday when the New York Post reported that the FTC had rejected Sherwin-Williams' concessions. But the companies have called the rumors unfounded.
Given the complementary nature of the businesses and the benefits this transaction will provide to customers, Sherwin-Williams and Valspar continue to believe that no or minimal divestitures should be required to complete the transaction.
VAL traded under $100 following the NY Post report but the companies' statement may lend support to the stock this week.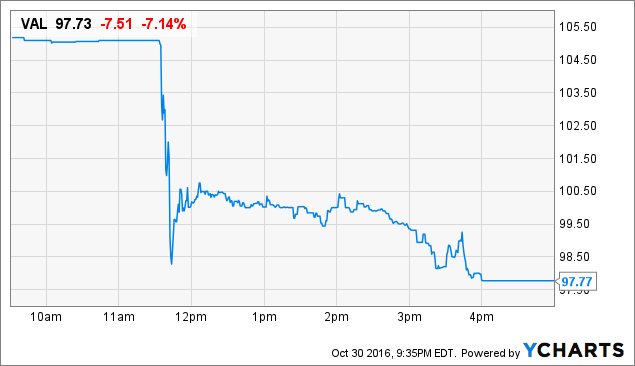 Three other stocks popular with the publicly traded merger arb funds are having issues of their own.
On Friday, Oracle's tender offer for NetSuite expires. The offer is $109 cash yet NetSuite trades around $95. The issue is NetSuite's top shareholder, T. Rowe Price which has said it would tender its shares at a price of $133, $22 above Oracle's 'best and final' offer but not at the $109 price.
St. Jude Medical is battling a different roadblock. Two months ago, short seller Muddy Waters issued a report saying that a large portion of STJ's business is at risk due to hacking vulnerability. St. Jude has since sued Muddy Waters. There is still about 4% in the cash and stock spread. The buyer, Abbott Labs (NYSE:ABT) sees the merger closing by the end of the year.
On July 1, Cvent received a second request from the DOJ for its acquisition by Vista Equity. The market wasn't expecting the 2nd, so what was perceived as a safe deal suddenly offered a huge spread to those arbs willing to take it. Two of the above four funds had it in their top 10 as of Sept. 30.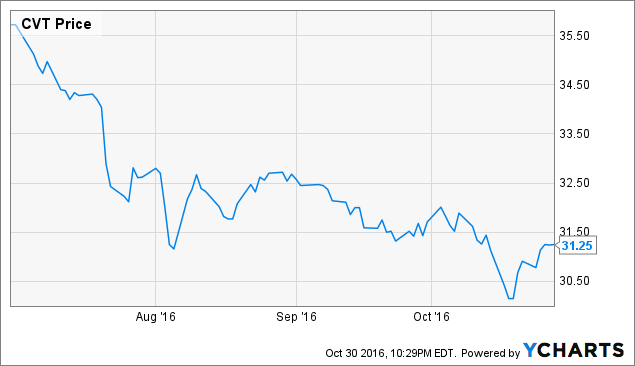 Disclosure: I am/we are long IM, VAL, CVT, LNKD, STJ, WWAV, SYT. I wrote this article myself, and it expresses my own opinions. I am not receiving compensation for it (other than from Seeking Alpha). I have no business relationship with any company whose stock is mentioned in this article.