Whereas Boeing's (NYSE:BA) battle with Airbus (OTCPK:EADSF) is fierce on the commercial passenger aircraft market, the opposite is true for the freighter market. Airbus has brought out the Airbus A330-200F, but it has not been able to become a real threat to Boeing's freighter products and line-up.

Part of the reason is that whereas Boeing has 3 modern products available, Airbus only has one since the Airbus A380F was canned following delays of the passenger model. Additionally, the Airbus A330-200F is placed between the Boeing 767-300F and the Boeing 777F where it is a pricier alternative for the Boeing 767F. The 777F can replace the Boeing 747-400F, where the nose cargo door is not required but is best fit as a replacement for the McDonnell Douglass MD-11F aircraft. The Boeing 747-8F is a class apart, being able to lift about 20% more cargo than the Boeing 744F. So, overall Boeing is placed extremely well and does not have to fear Airbus in any way. Boeing's biggest enemy here has been the slow recovery of the cargo market following the global economic crises.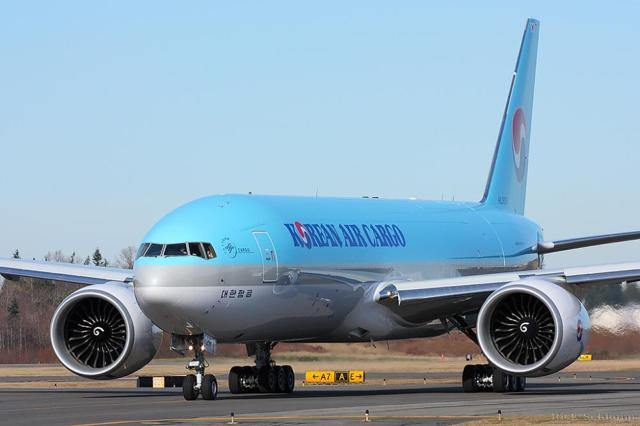 Despite the challenging conditions I think it is interesting to look at how many orders Boeing has received in recent years, since there has been some notable order inflow in the past years.
Boeing 767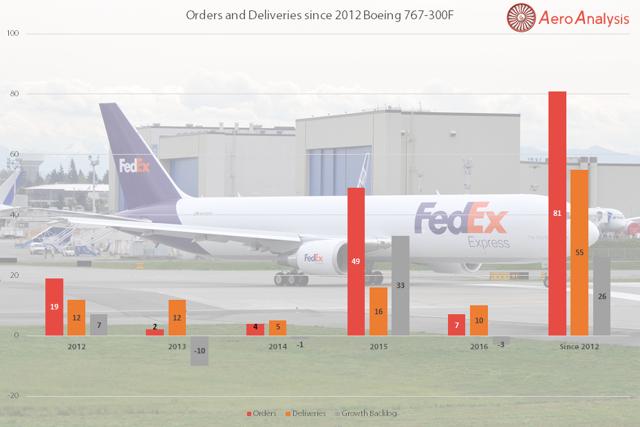 Figure 1: Boeing 767-300F orders and deliveries (Source: AeroAnalysis)
Figure 1 shows that order inflow is not showing a consistent pattern. Nevertheless, Boeing has decided to increase production rates to 2 per month in the fourth quarter of 2016 and further increase the rate to 30 aircraft per year in 2017.
FedEx (NYSE:FDX) ordered 50 Boeing 767-300F aircraft in July 2015 and has taken options for another 50. For Boeing this has been reason enough to increase rates in the coming years. FedEx has also started to convert their options it seems since the airline has ordered a total of 55 aircraft since reaching the agreement for up to 100 aircraft with Boeing.
Boeing is most definitely also well aware that FedEx alone already has about 80 aircraft that are nearing their retirement age in the coming years. So the FedEx order has been placed for replacement purposes and for fleet expansion Boeing could expect follow up orders in the future as well.
The UPS Airbus fleet is not yet coming of age, but UPS will also be considering replacing their Airbus aircraft sooner or later.
Next to that, Amazon's (NASDAQ:AMZN) Prime Air will most likely need Boeing's freighter jets as well to realize its expansion plans. The carrier plans to grow its fleet from 11 aircraft to 40 jets within years.
The Boeing 767-300F is a relativly low-cost, low-risk aircraft that will see order inflow in the coming years primarily for the purpose of expanding fleets.
Boeing 777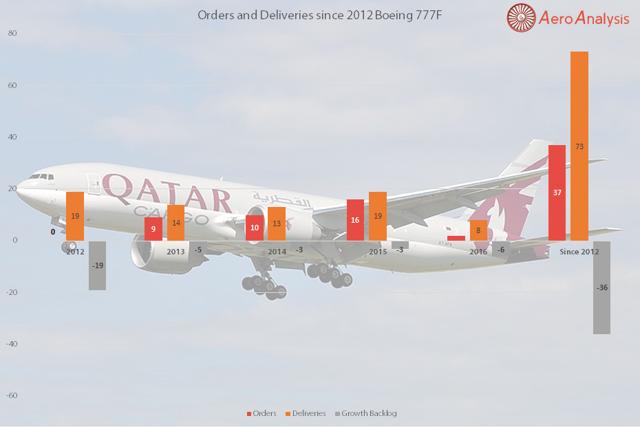 Figure 2: Boeing 777F orders and deliveries (Source: AeroAnalysis)
Figure 2 shows quite well that whereas Boeing managed to make its backlog grow for the Boeing 767F, it was unable to do so for the Boeing 777F. The reason for this is actually very simple. When growth stalls or demand for air cargo transport declines, demand for the bigger aircraft is first to drop. Additionally, the MD-11Fs that can be replaced by the Boeing 777F do not have reached their retirement age yet.
It can be said that there has been a certain mismatch between order inflow and delivery rates for the Boeing 777F, partly caused by Boeing's aim for earnings growth in which the production of the Boeing 777 plays a big role.
Order inflow will pick up pace again once airlines start phasing out their DC-10 and MD-11 aircraft.
Boeing 747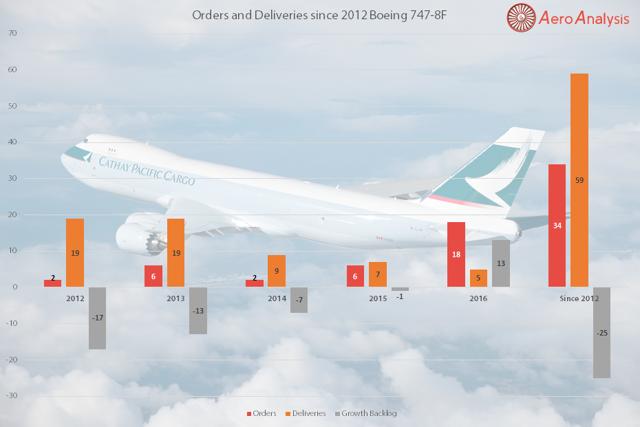 Figure 3: Boeing 747-8F orders and deliveries (Source: AeroAnalysis)
For the Boeing 747-8I the same holds as for the Boeing 777. A lot of aircraft have not reached the replacement age yet, but I do expect order inflow to increase around or after 2020. The Boeing 747-8F is an aircraft with unique lifting capability that cannot be matched by Boeing 777F or Boeing 747-400F.
Conclusion
The market for freighter aircraft worth $270B is dominated by Boeing and this will be the case for years and probably decades to come. The Airbus A330-200F is a misplaced aircraft that tried to win market share by placing itself between the Boeing 777F and Boeing 767-300F. Having accumulated only 42 orders it can be concluded that is an unattractive spot also from a pricing point of view.
The Boeing 767-300F has a very attractive value proposition. The aircraft can carry up to 55 metric tonnes and is cheaper alternative compared to the A330F. The Boeing 767-300F is a relative low-cost, low-risk aircraft to add to the fleet.
Also for the Boeing 777 and Boeing 747 there is a future on the freighter market. These programs have suffered from low demand primarily because of the aftermath of the global economic crisis. Additionally, there has been a shift to carrying cargo in the bellies of passenger aircraft. A third reason for low order inflow is the fact that these aircraft are pricier and the aircraft that they aim to replace have not yet reached the age of retirement yet.
In the end, demand for bigger freighters should pick up pace as well. Boeing has positioned itself quite well to serve the freighter market and the only thing that can be against Boeing is the growth of the market.
If you would like to receive updates for my upcoming articles, please click the "Follow" text at the top of this page next to my profile.
Disclosure: I am/we are long BA.
I wrote this article myself, and it expresses my own opinions. I am not receiving compensation for it (other than from Seeking Alpha). I have no business relationship with any company whose stock is mentioned in this article.
Editor's Note: This article discusses one or more securities that do not trade on a major U.S. exchange. Please be aware of the risks associated with these stocks.