Dividend growth investing is a popular model followed by the investing community to build assets. Companies which not only pay dividends, but raise them year after year have been shown to perform better overall for investor returns. A big part of this involves capturing the details.
As part of my due diligence, I closely monitor all companies that raise dividends (or cut them) and this article shares the dividend amount changes announced by companies.
Note that only companies with a market cap of $2B+ are included, as the list of small/micro cap companies is too long to include here.
October dividend raises and cuts can be found here.
Raises and cuts from previous months (starting Jan. 2016) can be found in this document.
New Resource: If you are interested in getting regular updates on dividend raises and cuts, be sure to follow Dividend Growth Info.
October was another great month for dividend raises. Dividend raises were noted from companies such as: Enterprise Products Partners LP (NYSE:EPD), Ingersoll-Rand plc (NYSE:IR), Eaton Vance Corp (NYSE:EV), Omega Healthcare Investors Inc (NYSE:OHI), Visa Inc (NYSE:V), Cintas Corp (NASDAQ:CTAS), Penske Automotive Group (NYSE:PAG), AT&T Inc (NYSE:T), VF Corp (NYSE:VFC), American Electric Power (NYSE:AEP), Texas Instruments (NYSE:TXN), Chevron Corp (NYSE:CVX), AbbVie Inc (NYSE:ABBV), and many more.
Data Visualization by Simply Wall St.
Images used in this article are from Simply Wall St, a financial visualization tool that has an ingenius way of representing value, future performance, past performance, financial health and dividends -- all in one single image called Snowflake. I recently posted a review of Simply Wall St where I explain the features. If you are unfamiliar with the tool, be sure to check out the review. However, the images used below are fairly intuitive to understand.
The following lists the highest raises and cuts from the month of October 2016.
The Dividend Raises
Newmont Mining Corp (NYSE:NEM)
Newmont Mining Corporation is a global mining company, which is focused on the production of and exploration for gold and copper. The Company is primarily a gold producer with operations and/or assets in the United States, Australia, Peru, Indonesia, Ghana and Suriname.
This is the first raise after dividends were cut in early 2014. The company announced that the quarterly dividends will increase from $0.025 to $0.05.
Dividend Raise: 100%. Forward yield is 0.53%.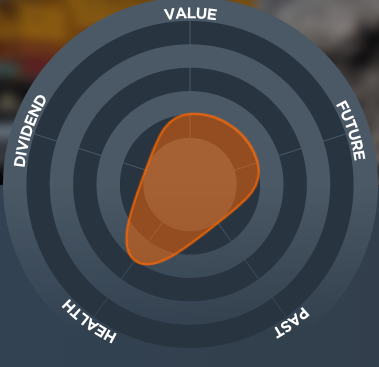 Click here for full NEM profile on Simply Wall St.
Graphic Packaging Holding Co (NYSE:GPK)
Graphic Packaging Holding Company is a provider of paper-based packaging solutions for a range of products to food, beverage and other consumer product companies. The Company's segments include Paperboard Mills, Americas Paperboard Packaging, Europe Paperboard Packaging, Flexible Packaging, and Corporate and Other.
The company has paid dividends since 2015 and this marks the first raise. The quarterly dividend will be raised from $0.05 to $0.075.
Dividend Raise: 50%. Forward yield is 2.37%.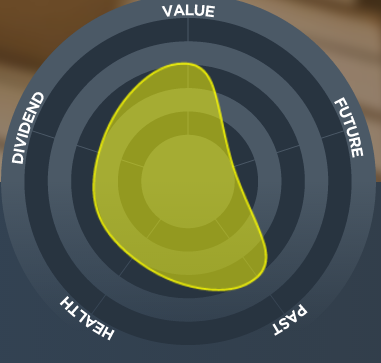 Click here for full GPK profile on Simply Wall St.
Investors Bancorp Inc (NASDAQ:ISBC)
Investors Bancorp, Inc. operates as the holding company for Investors Bank that provides community banking products and services to individuals and businesses in the United States. It offers deposit products, such as savings, checking, and money market accounts, as well as certificates of deposit. The company was founded in 1926 and is headquartered in Short Hills, New Jersey.
ISBC is a Dividend Challenger having raised dividends for 5 consecutive years. The 1-, and 3-yr dividend CAGR are 67.7% and 116.8%. ISBC announced a dividend increase from $0.06 to $0.08.
Dividend Raise: 33.3%. Forward yield is 2.61%.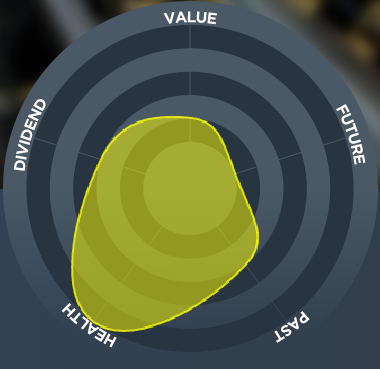 Click here for full ISBC profile on Simply Wall St.
Texas Instruments Inc
Texas Instruments Incorporated designs, makes and sells semiconductors to electronics designers and manufacturers across the world. The Company operates through two segments: Analog and Embedded Processing. The Company has design, manufacturing or sales operations in over 30 countries. It also offers baseband products, and OMAP applications processors and connectivity products, which are sold into smartphones and consumer tablets.
Texas Instruments is a Dividend Contender having raised dividends for 13 consecutive years. The 1-, 3-, 5-, and 10-yr dividend compound annual growth rates are 12.9%, 25.4%, 23.4%, and 29.6% respectively. The company announced a dividend increase from $0.38 to $0.50.
Dividend Raise: 31.58%. Forward yield is 2.88%.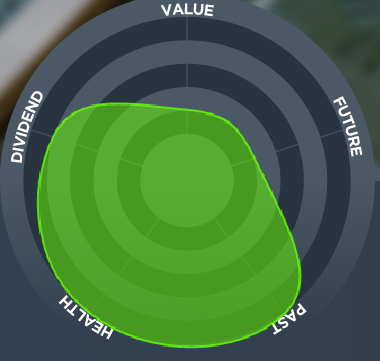 Click here for full TXN profile on Simply Wall St.
The Dividend Cuts
As much as we like to see higher profits from our investments, it is also important to keep an eye on the dividend cuts. Keeping an eye on the cuts gives us a window to view the corporate world and spot overall trends.
As can be seen, most dividend cuts are in the commodity market - with mining or energy companies leading the way. For these companies, the name of the game has become capital preservation - as companies have already cut jobs, cut back on capex and the final step in preserving cash is suspension of dividends. Things look bleak as is evident from the charts shown below.
Diebold Inc (NYSE:DBD)
Diebold, Incorporated is engaged in the business of financial self-service (NYSE:FSS) and security solutions. The Company's segments include North America, Asia Pacific, Europe, Middle East and Africa, and Latin America. It offers an integrated line of self-service solutions and technology, including automated teller machine (ATM) outsourcing, ATM security, deposit automation, recycling and payment terminals and software. It also offers functionality terminals supporting mobile card-less transactions and two-way video technology to support bank branch automation. It provides physical and electronic security systems, as well as provides total security systems solutions to financial, commercial, retail and other markets.
Diebold has a long history of dividend raises. The new dividend level is consistent with previous disclosures by the company in conjunction with closing the Wincor Nixdorf (OTCPK:WNXDF) acquisition. The company's quarterly dividend is reduced from $0.2875 to $0.10.
Dividend Cut: 65.22%. Forward yield is 1.86%.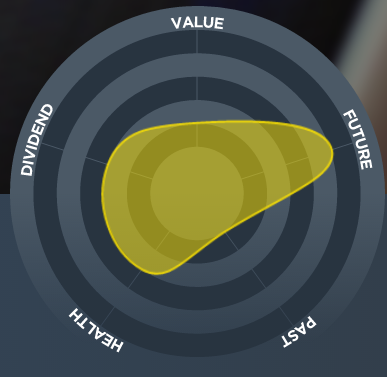 Click here for full DBD profile on Simply Wall St.
Oceaneering International (NYSE:OII)
Oceaneering International, Inc. is an oilfield provider of engineered services and products to the offshore oil and gas industry, with a focus on deep water applications. The Company's business segments include services and products provided to the oil and gas industry (Oilfield), and all other services and products (Advanced Technologies).
The company's quarterly dividend is reduced from $0.27 to $0.15.
Dividend Cut: 44.44%. Forward yield is 2.48%.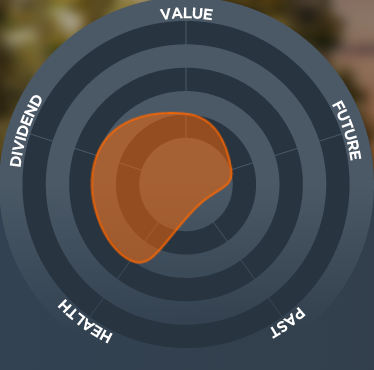 Click here for full OII profile on Simply Wall St.
Summary
October was another great month for dividend growth investors as companies announced dividend raises. All round, some great dividend raises from various sectors of the economy. These dividend raises provide us a window to the corporate world and the economy as the companies share increased profit with shareholders. Investors should do their own due diligence before investing in any of the companies mentioned. Did you get any raises from the stocks mentioned?
Full Disclosure: Long OHI. My full list of holdings is available here.
Disclosure: I am/we are long OHI. I wrote this article myself, and it expresses my own opinions. I am not receiving compensation for it (other than from Seeking Alpha). I have no business relationship with any company whose stock is mentioned in this article.
Editor's Note: This article discusses one or more securities that do not trade on a major U.S. exchange. Please be aware of the risks associated with these stocks.