Back on January 25th I wrote an article on Chipotle (NYSE:CMG) stating that management was not handling the eColi crisis properly, and price appreciated should not be expected. At the time the stock was trading at $442.17. Today saw Chipotle close at $374.71. That drop represents a fall of over 15%. So is Chipotle finally a buy? Unfortunately, the answer is NO.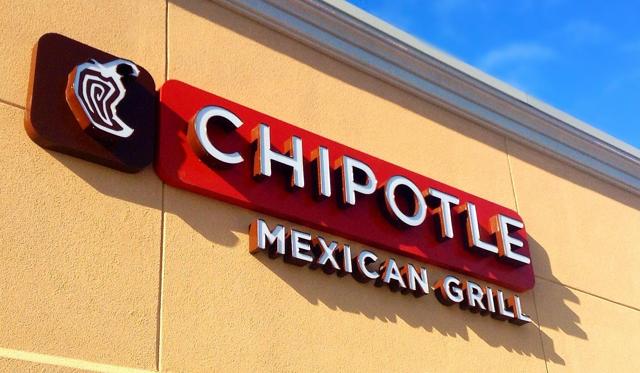 Among the reasons to not be excited about Chipotle's prospects are:
Yet again, management and analysts under estimated the effects of the eColi crisis. The Q3 2016 comparable store sales announced by Chipotle came in down 21.9%. Last year when the crisis was just getting started, both management and the analysts foresaw the eColi issue as a short term blip. Comparable store sales were not only expected to be unchanged by now, there was also talk of comparable store sales being up.
Net income was down 94%
Founder Chairman and co-CEO Steve Ells is still trying to convince Wall Street that things are great. In doing so however, he is looking desperate. This is a quote from the above mentioned earnings release: "We are earning back our customers' trust, and our research demonstrates that people are feeling better about our brand, and the quality of our food. " Really? in case he forgot, same store comp sales are STILL down over 21%. I can not think of any scenario where a 21% drop in sales a full year later can be quantified by that statement.
Food giveaways have done little to get people to come back to the stores on a constant basis. What they HAVE done, is knock restaurant level operating margins down over 50% from 28.3% to 14.1% More important however is the change in customer behavior these giveaways creates. After over 30 years in retail management before retiring, I can speak as an expert on this topic. Once you get customers accustomed to coupons and free offers their shopping habits are permanently changed. They know that patience will be rewarded and there is no longer a need to pay full price for anything. The brand loses all pricing power and can also be tarnished with regard to the perceived quality of the offerings; after all, if the offerings were top notch there would be no need to discount or give them away for free right?
All of this brings us to Bill Ackman. Mr. Ackman however is once again in over his head. He has no experience in fast food turnarounds. In fact, his golden touch of the old days has been replaced by a marginal (at best) affect on the Boards of companies he invests in. Valeant (VRX) and JC Penney (NYSE:JCP) were abysmal failures for Mr. Ackman. Yes, CMG's stock rallied to over $430 on news of him taking a stake in Chipotle, but the stock is now trading at $374 a share, putting him and all others who bought on the news of his stake in CMG solidly in the red. Given Mr. Ackman's current inability to bully BOD's as he had done in the past, there seems to be little that CMG needs to be scared of from Mr. Ackman's stake in CMG (other than him selling the stake and further depressing the stock price).
The continuing stock buybacks have only slowed the bleeding for shareholders. The stock has lost over $100 since the buyback repurchases were accelerated. One can only imagine the carnage if CMG was not buying back the millions of shares they have repurchased
General and administrative Q3 2016 expenses came in at 7.60% of revenue compared to 5.80% of revenue in Q3 2015
Food costs were 35.1% of revenue in Q3 2016 compared to 33.0% in Q3 2015
Chipotle has branched out into the burger business. Chipotle grew quickly by offering one type of food, and perfecting it. To broaden the menu into burgers shows desperation. While I give management credit for FINALLY acknowledging that there is menu fatigue, branching out into burgers and competing with Five Guys, In & Out burgers, McDonalds, Burger King, Wendy's and a plethora of others, there is little reason to be excited. If people do not trust Chipotle enough to come back for their current menu, what makes management think they will trust Chipotle enough to try their burgers?
Chipotle's Q4 2016 guidance is for comparable restaurant sales to be down in the low single digits. While this may seem like a major improvement from Q3 2016, there are two main reasons why this guidance is TERRIBLE: 1) The drop is being compared to the already poor Q4 2015 eColi results 2) Management has continually been over confident regarding the ability of comparable store sales bouncing back.
There is mounting pressure on the Board of Directors to make changes. But what changes will help the company? Change for the sake of change without a solid game plan is futile and can only cause more pain for shareholders.
Conclusion
I like Chipotle. I really do. But as an investment I still find it difficult to expect the stock to appreciate from current levels. Additionally, until there is evidence of ANY of the company metrics turning around it is logical to expect Chipotle stock to continue their decline. At $320 to $325 we will re assess the prospects for stockholders, but at the present time there is no compelling reason to buy Chipotle.
If you enjoyed this article and would like to follow me to read future articles, go to the top of the page and click the "Follow" button under the title and next to my name, or click here.
Disclaimer: Investing in stocks such as Chipotle can be risky. There is no guarantee that your investment will be safe. There is also a possibility that you may lose some or all of your investment. Please do your own due diligence before investing in Chipotle or any other investment. Information provided in this article is informational and should not be the sole guide to determine if investing in the company is appropriate for you. The above are my opinions and should not be the sole purpose for initiating a trade. Always do your own due diligence prior to investing. Also remember to only initiate trades that are within your pre-defined risk parameters.
Disclosure: I am/we are short CMG. I wrote this article myself, and it expresses my own opinions. I am not receiving compensation for it (other than from Seeking Alpha). I have no business relationship with any company whose stock is mentioned in this article.
Additional disclosure: We are short via in the money put optons