"Political columnists and sports pundits are rewarded for being overconfident." - Daniel Kahneman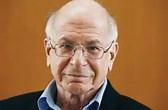 Well, the long contentious election cycle is now officially over. As they did with Brexit, the media got flat footed with their election predictions once again. Isolated in major cities like London, New York and D.C., the establishment simply missed how much anger has been built up over the past decade of anemic economic growth, ever increasing government intervention into all facets of life and declining standards of living for a good part of society outside of these hubs.
As I stated in an article Monday "What If Trump Wins?" the first reaction by global markets is down. One thing equities abhor more than anything else is uncertainty. One thing "The Donald" brings to the market is that market seers and media pundits have no idea how he will govern. At times I don't know if he is sure at this point.
I was watching the results pour in with a friend at a local pub, and he was watching the Dow Jones futures plunge over 700 points at one point on his iPhone as investors got caught leaning the wrong way on the election outcome. Futures have since improved, thanks partly to a solid and conciliatory victory speech by Mr. Trump. However, the next few days of trading should bring an increase in volatility and downward pressure on global markets. As also projected in the article, one sector of the market that has reacted very positively to this unexpected election result is the beaten-down biotech sector.
Biotech had already started to move up rallying more than five percent over the past three sessions, as investors anticipated that the Republicans would keep a firm hold on the House and quite possibly retain the Senate as well. This would result in little likelihood of a major legislation that would have a negative impact on the biotech & pharma industries which has been a major headwind for this part of the market for over a year now.
Even with the recent rally, biotech is down more than 30% from its last peak in the summer of 2015. The sector currently has the largest weighting within my own portfolio. Interesting factoid in the Wall Street Journal Monday - Biotech has fallen before the last five presidential elections. The sector has rebounded 15% on average three months after the election was over in the last four presidential contests. If history repeats, the last few days might be the start of a substantial rally. Given how deep and long this biotech bear market has been, I would not be surprised to see up to a 20% snap-back post-election rally.
Certainly, some part of the biotech sector is extremely cheap. The large-cap concerns are collectively selling at their lowest collective valuation since at least 2011. A perfect example is AbbVie (ABBV) which is selling at 11 times forward earnings, should post at least 10% rise in earnings in FY2017 and yields over four percent.
Here are a few smaller cap names I would add to here if you do not already have full positions in these concerns. Both of them reported results after the bell on Monday and were up nicely in trading Tuesday, thanks to some positives contained within.
There were a couple of takeaways from the quarterly results of Progenics Pharmaceuticals (NASDAQ:PGNX). First, the oral version of relistor which was approved on July 19th by the FDA is really boosting sales already. Gross sales moved from $15.9 million last quarter to $22.1 million this quarter.
The company also secured $50 million in non-recourse debt against future royalties to relistor, which should be more than enough to finance Azedra that should be approved by late 2017 and imaging agent 1404 which is also promising. Jefferies reiterated its Buy rating and $9 price target on PGNX yesterday as it expects Azedra to start contributing some revenue by the end of the next year. I would expect some other analysts to follow suit over the next week or so. For a deeper analysis on this undervalued name, please see my article in July on Progenics.
ACADIA Pharmaceuticals (NASDAQ:ACAD) was up nearly 20% in early trading Tuesday after reporting net product revenue of a little over $5 million from its first approved compound "Nuplazid" that just hit the market in late May. This was a bit quicker early sales from Nuplazid than the consensus was expecting. This is a solid data point, because initial sales of a new drug almost always come in lower than expected from firms that have never launched a compound before like ACADIA.
ACADIA, which has been rumored as a possible takeout candidate for quite a while, is now in a stronger negotiating position should it choose to go that route. Given the Baker Bros. own north of 20% of the firm and that is almost always their modus operandi, I do think a deal is eventually done but not until the first half of 2017 at the earliest.
The company ended the quarter with some $588 million in cash and marketable securities so it has more than enough to roll out Nuplazid. This will also support development for the same symptoms in both Alzheimer's and Schizophrenia. Nuplazid is in late stage trials now against both diseases as the company just initiated a Phase III trial in the latter indication. JMP Securities reiterated its Buy rating on ACAD this morning and Merrill Lynch upgraded ACADIA today to a Buy with a $35 price target from Neutral.
Investors willing to go out a bit on the risk curve on this volatile sector should consider both stocks at current levels as they have favorable longer term risk/reward profiles in my opinion.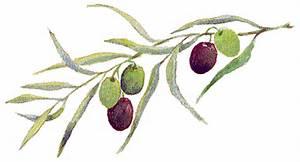 Note: To celebrate the end of a divisive election cycle and hopefully better days ahead for the biotech sector, we are giving away free two week trials to the Biotech Forum through midnight Friday.
Thank You & Happy Hunting
Bret Jensen
Founder, Biotech Forum
Disclosure: I am/we are long ABBV, ACAD, PGNX. I wrote this article myself, and it expresses my own opinions. I am not receiving compensation for it (other than from Seeking Alpha). I have no business relationship with any company whose stock is mentioned in this article.