As US citizens across the country voted at their respective polls, there was a sense in both the media, and the markets of a foregone conclusion for a Hillary Clinton presidency. Polling for months had shown Clinton with a lead, and the odds makers were giving Trump no realistic shot to actually win the election. When Clinton wascleared by the FBI days before the election - markets soardHowever, as poll counts started coming in, various key battleground states were too close to call, which set off a wave of uncertainty that caused market futures to plunge: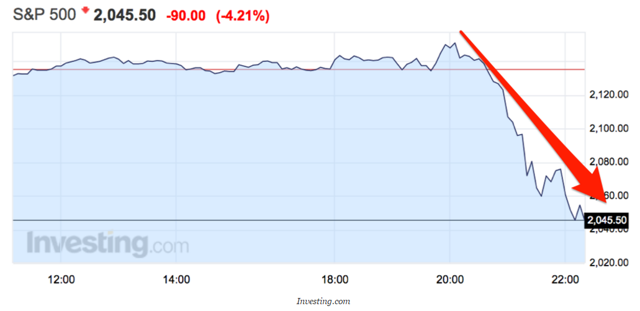 As key races in Ohio, Florida, and finally North Carolina were called in Trump's favor, the sentiment really started to change as it was realized for the first time that the presidential race may not go as expected. At about 2:30am, the Clinton party called the Trump party to concede the election. Just how big of an upset was this race? A Clinton presidency was so heavily priced in, that experts forecasted an 8% drop in the market if Trump were to win. By 3AM, the market futures had gained back about half of its losses.
I woke up this morning, with my shopping list in hand. I was excited at the buying opportunity that such a large, and certain market drop would provide me. To my astonishment, the market opened flat. Even more astonishing, the market proceeded to rally on high volume and closed Wed. with the Dow closing within reach of all-time highs. Another reminder to myself that trying to "time the market" is a fool's game.
A closer look at the Trump rally
With the temporary relief from political uncertainty, investors - at least for now - poured back into the market. Defense stocks such as Lockheed Martin (NYSE:LMT), Drug companies such as Pfizer (NYSE:PFE), Financials such as J.P Morgan (NYSE:JPM), and Industrials such as Caterpillar (NYSE:CAT) all rallied by mid single digits in anticipation of the effects of Trump's presidential policies (building infrastructure, and less regulations).
The price of raw commodities such as copper sky rocketed: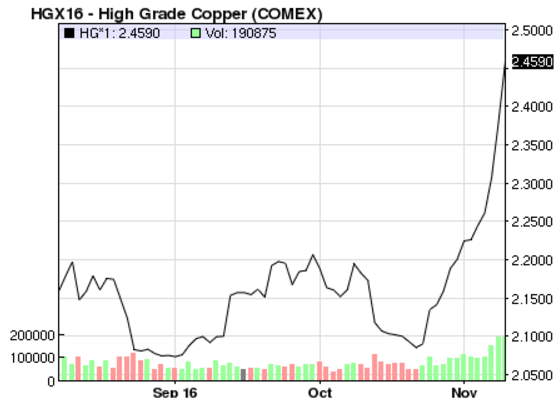 source: Nasdaq
As well as commodity stocks such as United States Steel Corp. (NYSE:X)

source: CNBC
As well as Alcoa (NYSE:AA)

source: CNBC
Should you be joining the frenzy, as President Elect Trump declared in his victory speech - the need to rebuild national infrastructure? Short answer - no. Chasing stocks with bad fundamentals (looking at you Alcoa) because of potential political activity, that will result in legislature in the future, that should result in an earnings boost down the road - it doesn't sound as good when you say it that way....
Investors out there bought Alcoa today - who is losing money per share - at an additional 8.79% premium, and will regret it in the long run.
Looking through the forest, to see the trees - keep an eye on these stocks
Something did happen today that peaked my interest as a dividend growth investor. Optimism is on the rise about the long term benefits that Trump's economic policies may bring to corporations. Among these benefits are inflation and true earnings growth for companies (as opposed to buybacks).
As a result, 10 year yields spiked today - the highest single spike in three years, to its highest level since January.


source: CNBC
This has led to interest rate sensitive stocks such as Realty Income (NYSE:O) getting hammered, down over 5% on the day.

source: CNBC
Realty Income is a real estate investment trust (REIT). Its business consists of renting primarily retail space to various companies with multiple locations. Its client list includes: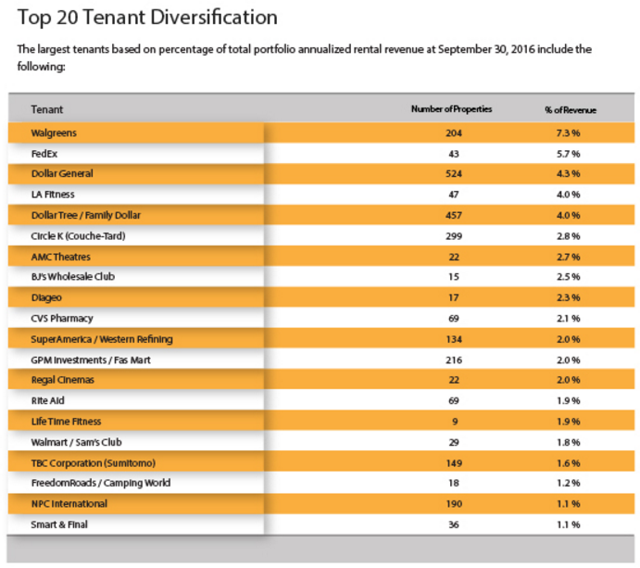 source: Realty Income
REITs are required to hold 75% of assets in real estate, and distribute 90% of earnings to shareholders as dividends. This results in a very high dividend yield by design, making them very popular with dividend investors. REITs have been perhaps the "hottest ticket" with investors seeking yield alternatives from bonds in a low interest rate environment. On the other hand, when things go the other way (bond yields go back up), REITs tend to be hit the hardest.
As a result of gradually rising treasury yields, and fed interest rate speculation; Realty Income has been on a steady decline for months now. It has come down from its 52 week high of $72.30, now trading in the mid $50s. The share price is drifting towards a 5% yield mark. This yield level would be fairly close to where it has traded over the past several years, and would represent a fair price to buy into. A 5% yield would equate to approximately $48 per share, and thus is my target price.
In addition to treasury yields spiking, the US dollar also saw significant strength today.

source: CNBC
Similar to the treasury yields, the US dollar is trading at its highest level since January. This will continue to apply pressure to companies with a high ratio of revenues generated outside of the United States.
Philip Morris International (NYSE:PM) has been affected by both factors. Philip Morris is a high yield tobacco stock which has provided a sanctuary of yield to investors in this low rate environment. It is a spin off from its sister company Altria Group (NYSE:MO), and sells the Marlboro brand of cigarettes across the globe. My analysis of the major tobacco players, including Philip Morris can be found here.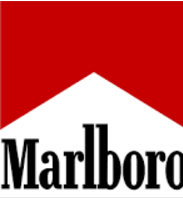 As treasuries go up, downward pressure will continue to build on the shareprice of Philip Morris. Philip Morris also generates 100% of revenues outside of the US, which will result in continued pressure on Philip Morris earnings per share, and ability to grow its dividend due to its already high payout ratio of about 91%.
Philip Morris has stubbornly traded in the mid $90s to low $100 range for several months.

Philip Morris is still overvalued in this range. Adjusting for currency, the P/E ratio is still almost 21X earnings. This is compared to a long term norm of about 16-18X earnings. An appropriate entry point would be in the low $80s, and would be my target range.
Conclusion
There is a lot of uncertainty in the market, as the world adjusts to a new era in government. The market is about to crack all time highs. Through all of this, investors may get a shot at quality dividend paying companies that haven't been fairly valued for a long time. A gradual shift into a more "normalized" macro environment has been underway, and the recent election just may help push that forward.
If you liked this article, please scroll to the top of the page and hit the "follow" button next to my name. I feel the best way to expand your knowledge is to try helping others. My hope is that I have done just that. Thank you for reading.
Disclosure: I/we have no positions in any stocks mentioned, and no plans to initiate any positions within the next 72 hours. I wrote this article myself, and it expresses my own opinions. I am not receiving compensation for it (other than from Seeking Alpha). I have no business relationship with any company whose stock is mentioned in this article.